Worth Visits Westport Shipyard
---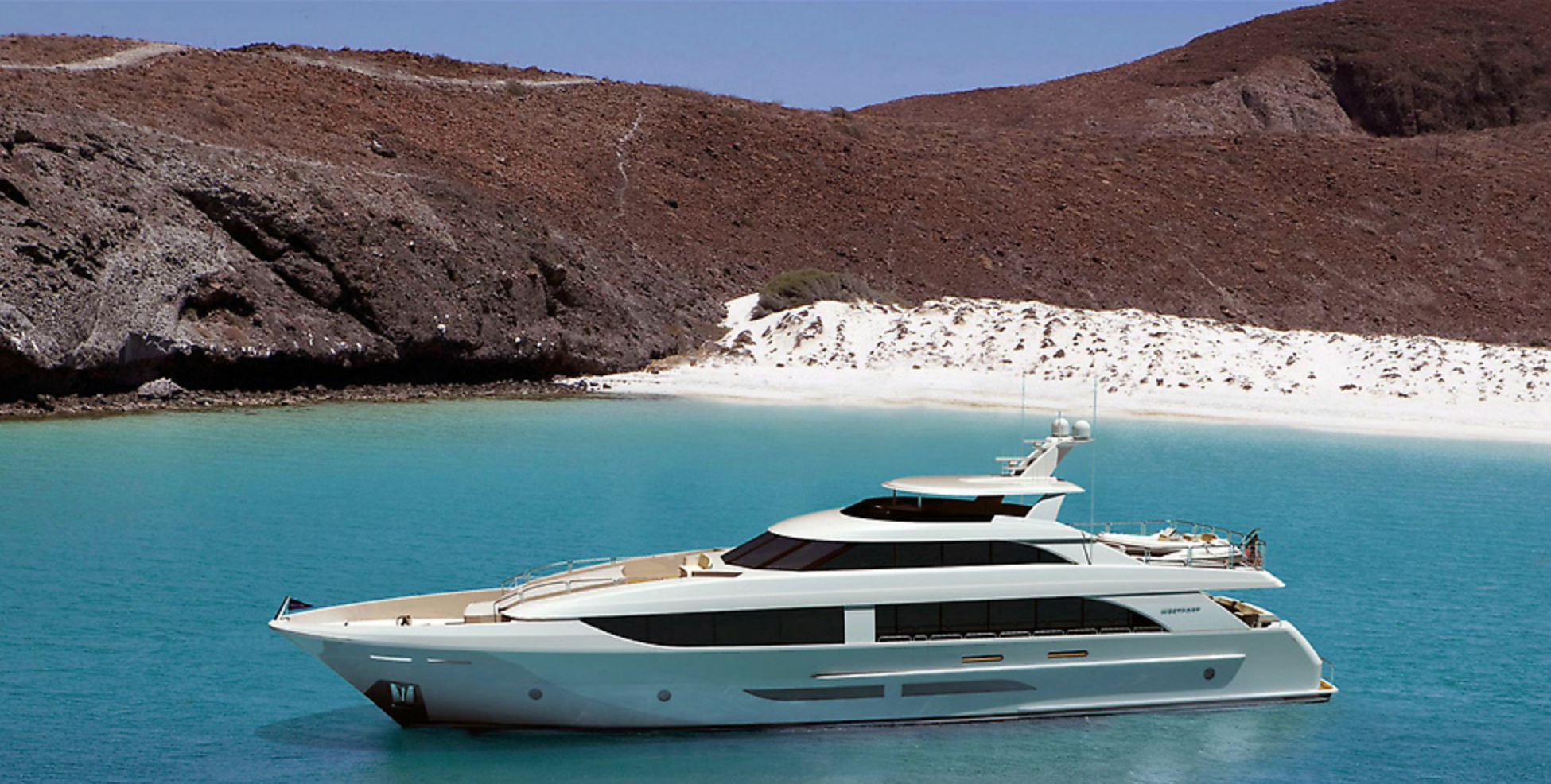 WESTPORT VISIT
The venerable Westport Shipyards named after the small town on the Olympia Peninsula SW of Seattle, which is still their main base of operations, was visited by 6 members of the Worth Avenue Yachts Team, on an unseasonably sunny day in early 2016.
Westport announced last year that they were going to build a new model, their first in over 6 years (if you count the re-design of the 130' into the 40m motoryacht). We are glad to report that TWO of the new 125' raised pilothouse, on-deck master motoryachts are not only under construction at the facility, but both have been sold to existing Westport customers, with a 3rd 125' about to start.
While at the facility the Team witnessed the marrying of the hull with the superstructure, which are both mechanically and chemically bonded together. The 125' is based on the 40m-hull form and is indeed pulled from the same mold. With the on-deck master and 4 staterooms below, with large in-hull windows and a new superstructure window-line, the vessel is a 112' on steroids, with an updated design, while still retaining the Westport look.
Speaking of 112's, the company has 2 of the 112's nearing completion, hull #'s 56 and 57, what a success story that is, but "probably time for a re-vamp", commentated Westport President, Daryl Wakefield who gave us a tour of the second Westport facility, located in Hoquium, WA. Hull #7057, did have large in-hull "windows" in the bow VIP stateroom, which while not new for the company, was a departure from the normal, no exterior windows in this cabin.
There was 1 new 40m that was close to being delivered to her new owner, who is taking advantage of the location and taking his new boat on a summer cruise to Alaska.
We didn't have a chance to visit the Port Angeles facility, which houses the 50m production line and the cabinet shop (Westport build all of their interiors "in-house"), but understand there was one 50m under production at that facility, with the 125's headed that was for final fit-out.
Worth Avenue Yachts currently has 2 x 130' Westports for sale – "CONSTELLATION" and  "ARIOSO" a 2006, which is a charter machine. In addition we have "FEELIN FREE"  a 2008.
For more information on Westport – contact us here: