Buying a Superyacht Guide. Part 2: The Full Purchase Process
---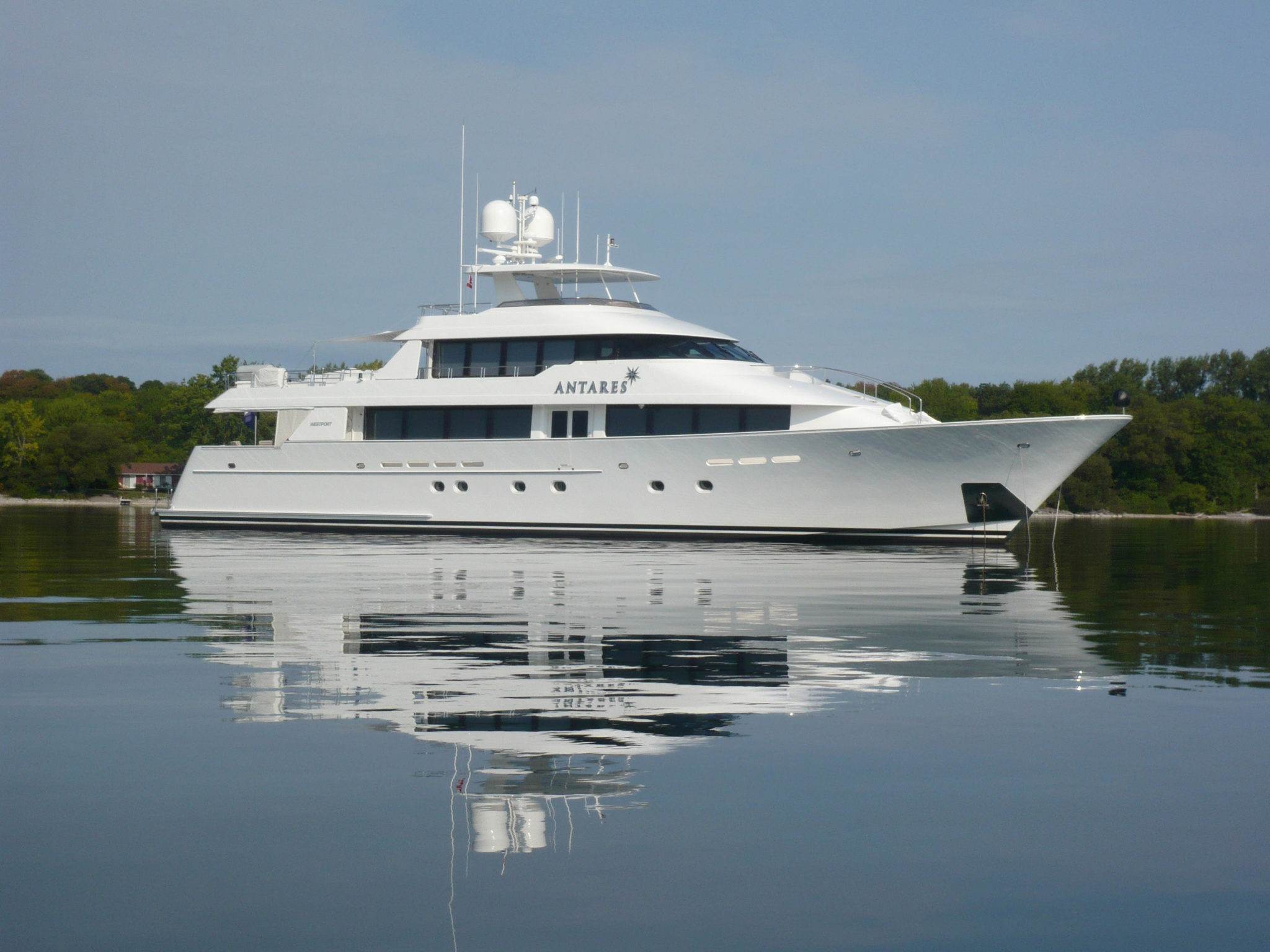 In our How to Buy a Superyacht Guide: Part 1 we explained a few of the decisions you might need to make to buy a yacht that is completely suited to both your dreams and your practical needs.
So, you've now chosen your dream yacht, what next? How do you go about actually buying your yacht?
As we explained last time, buying a yacht is relatively simple when you have the advice of a great yacht broker; your yacht broker knows exactly what to do and will guide you through every step of the process. This blog is just a guideline to let you know how a yacht sale works and how your professional broker will move you through the entire process with ease.
Buying a Superyacht: The Purchase Process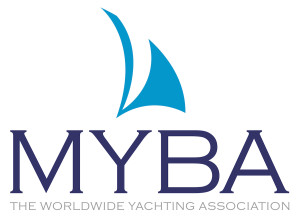 1) To ensure your broker is a professional, make sure you are buying your yacht through a yacht brokerage registered with the Yacht Council: that is your broker is a member of MYBA, FYBA or CYBA.

2) When you decide on your yacht, you will be asked to start the sale process with a 10% deposit. This allows you to progress to the sea trial stage.
3) All yachts will have sea trial before a final offer is made: this is at the yacht owner's expense. You can go out on the yacht during the sea trial to see how you enjoy being on the ocean on your potential yacht. If you decide you aren't interested in the yacht at this point, the seller bears all costs and you get your deposit back.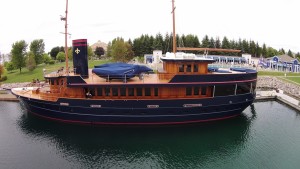 4) If you still love the yacht and are as excited as ever about making it your own, you continue to the survey stage. Be aware that it's a rare second-hand yacht (if any) that will get a perfect survey report – each yacht differs in its strengths and weaknesses. Your broker should have already advised you on potential advantages and disadvantages of each yacht build or design, so when the survey report comes in you should know roughly what to expect and what your non-negotiables are.
5) After the survey it's now time to negotiate- normally this process will take up to 6 weeks, as your broker goes in to fight your corner to get the best deal for you. Be aware, if you pull out at this stage you will lose your 10% in order to compensate the broker's time and the time off-market for the yacht's owner.
6) Your broker will draw up a MOA – the legal agreement establishing rights of both parties and options to withdraw if certain points are not met. This agreement will also establish what comes with the sale of the yacht- which interior furnishings, water toys, safety equipment etc- even whether the existing crew will stay with the yacht.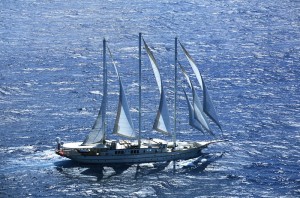 7) When the documents are all signed and you are now the formal owner of the superyacht, it is time for you to pay the rest of the money. Once all tax implications and paperwork is complete and your yacht is registered, you can now take delivery of your new superyacht.
Additional points to consider when buying a superyacht:
~ Need financing? Some financial institutions will offer financing for superyachts, generally with an option to delay final payment until the end of loan for refinancing or sale. This kind of financing came come with some restrictions as to your yacht usage (for example, where you intent to register or keep it).
~ Insurance of a yacht (as you can imagine), is extremely important- choose a trusted provider, your broker can also advise you in this matter.
This guide refers to buying an existing superyacht: contact your yacht broker to discuss custom or semi-custom new build yachts.
If you are considering buying a yacht, give us a call at Worth Avenue Yachts for a friendly chat about what you can expect and how we could help you own your very own superyacht.
Contact us regarding any yacht sales, yacht charter or new construction inquiry.
WORTH AVENUE YACHTS | SALES | NEW CONSTRUCTION | CHARTER
PALM BEACH | 150 Worth Avenue, Suite 136, Palm Beach, Florida | +1 561 833 4462
FORT LAUDERDALE | 1318 SE 2nd Avenue, Fort Lauderdale, Florida | +1 954 703 5737
MONACO | Le Panorama, 57 Rue Grimaldi, Monaco | +377 977 767 57
NEWPORT | 10 Spring Wharf, Newport, RI | +1 954 683 2148 (summer only)