Shark Research Expedition Onboard M/Y MARCATO
---
This past May, M/Y MARCATO along with a team of experts teamed up for a shark research expedition. The journey was lead by 3 teams. The International Seakeepers Society, The Yacht MARCATO Crew and BENEATH THE WAVES (BTW).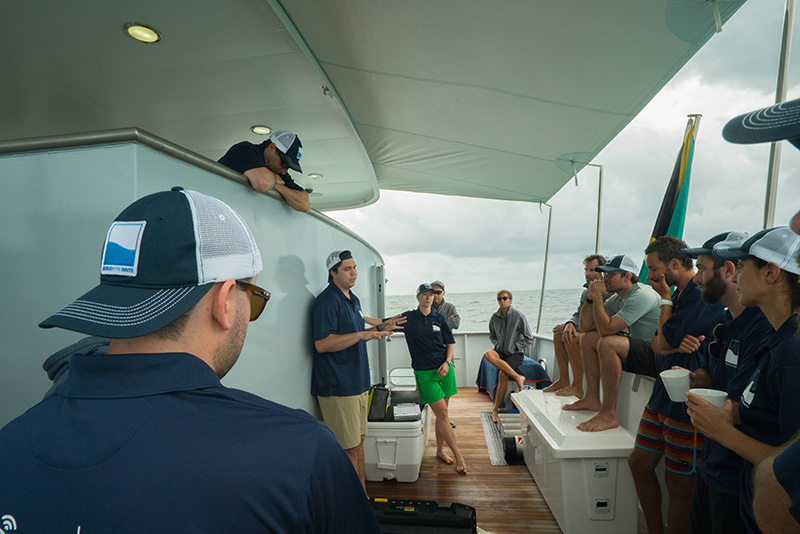 Shark Tagging
The groups chartered out the 141-foot yacht M/Y MARCATO for a total of five days of shark tagging and research development. The team managed to tag 30 sharks of 6 species during the Shark Research Expedition. The ultimate goal is to learn the habits and migration paths of the sharks to better understand them.
The tags on the sharks set off a ping every 30 to 60 seconds. Then the information from the pings is collected every 6 months by divers. From there, scientists and various organizations use the information for research studies.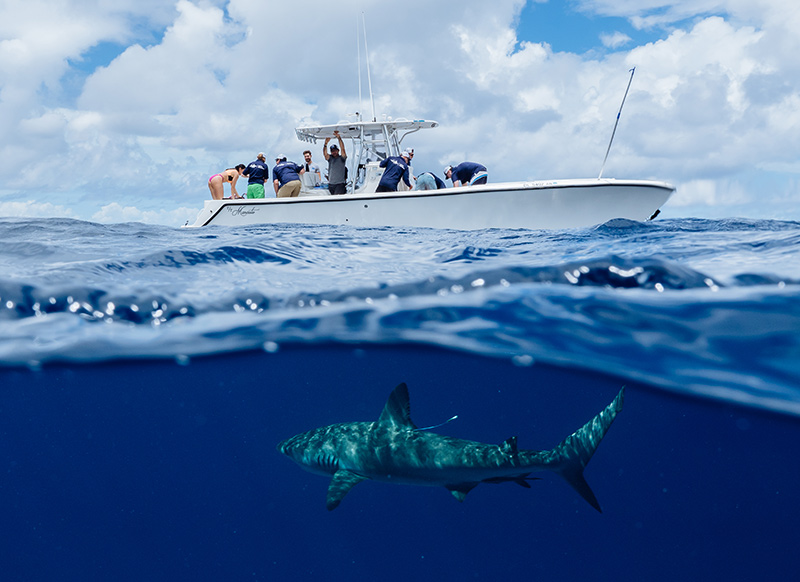 Marine biologist Dr. Austin Gallagher, chief scientist and CEO of BTW, formed the nonprofit in 2014 and has actively been researching sharks since. "Sharks are actually one of the biggest environmental issues that nobody's ever heard of," Gallagher says.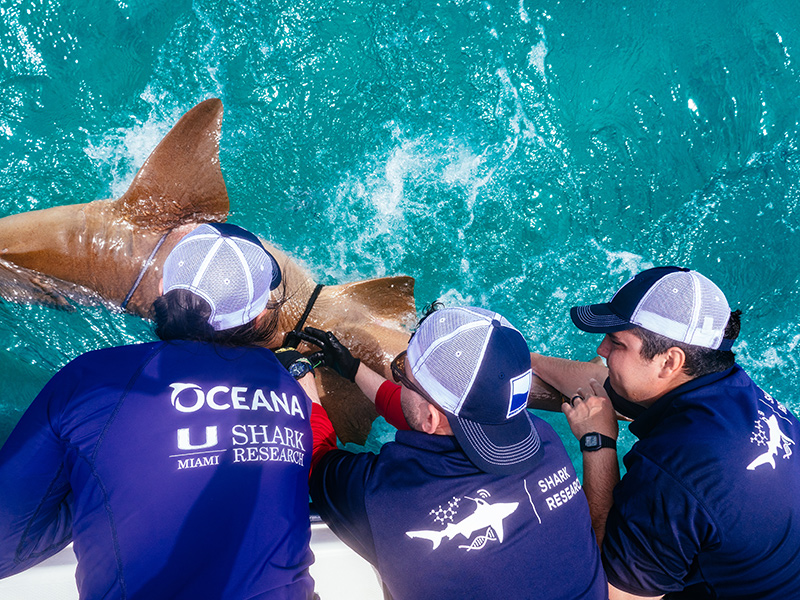 "The loss of sharks from ecosystems around the world is truly one of the greatest environmental crises of our time. Sharks are the top predators in the oceans." Gallagher adds that they're essential to ocean health.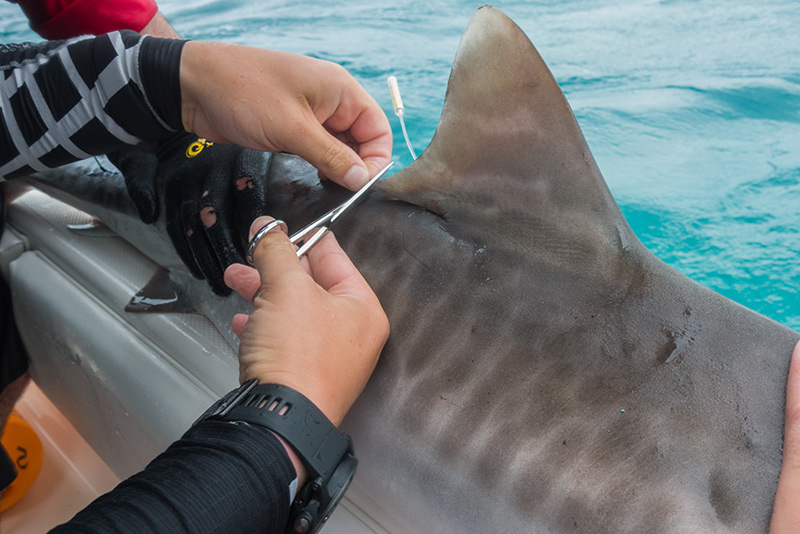 As sharks are being overfished, Gallagher and BTW work to advance global shark conservation with cutting-edge science integrating new technologies and scientific theories.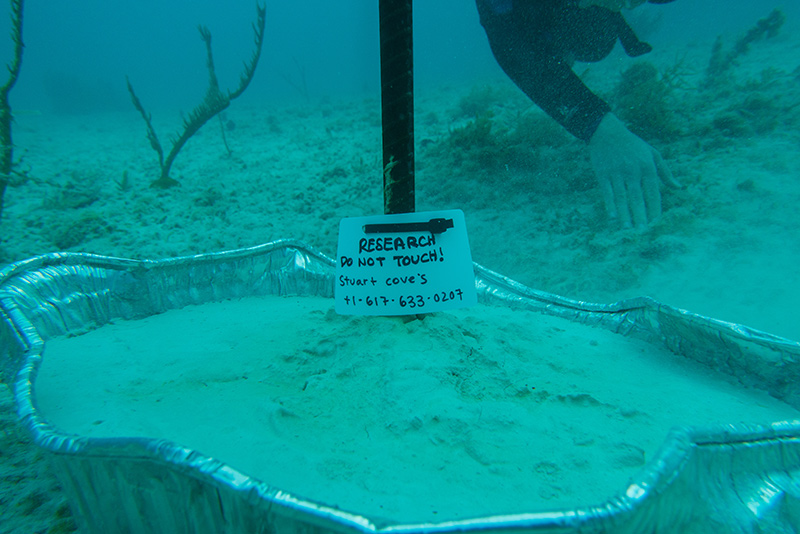 They're working to learn what a day and what a year in the life of a protected shark looks like. "We might be able to learn something really exciting for helping save these animals from extinction," he says.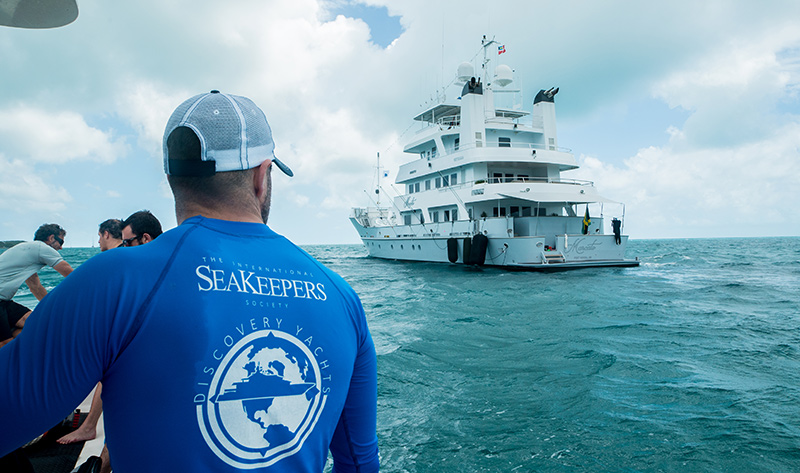 The SeaKeepers Society
The SeaKeepers Society is an international society that supports marine biology conservation and science by using yachts as platforms for research. Additionally, The SeaKeepers have educational outreach programs and deploy oceanographic instruments used in research.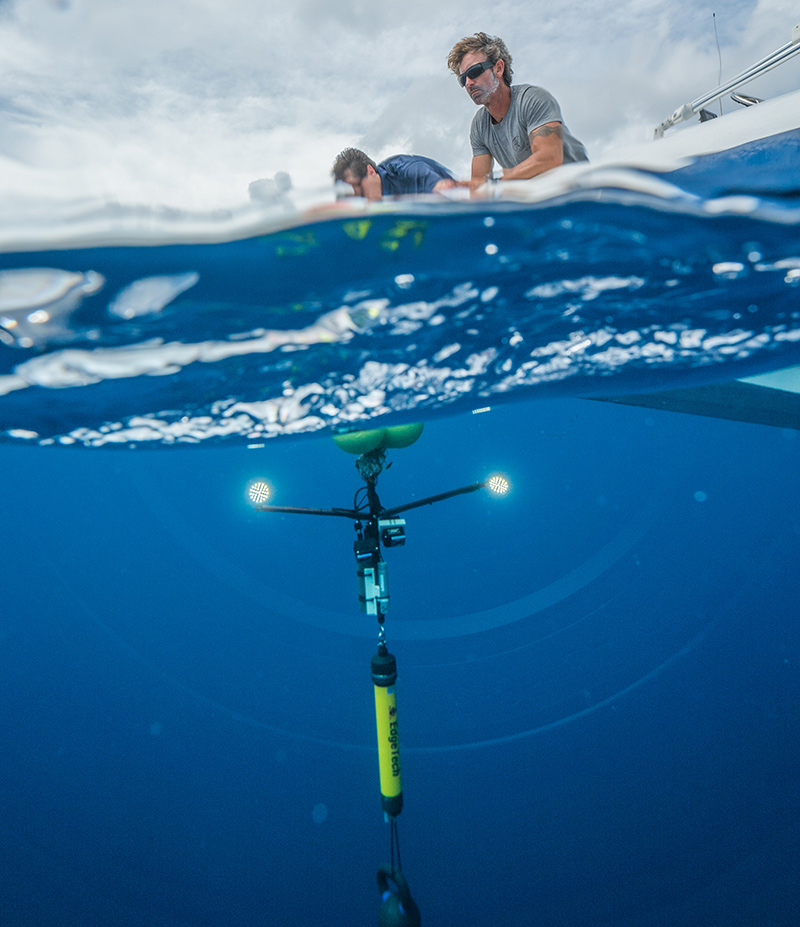 Tony Gilbert of SeaKeepers said, "Tagging sharks for tracking purposes and collecting samples and data of each shark helps us learn more about the particular sharks we encountered," he says.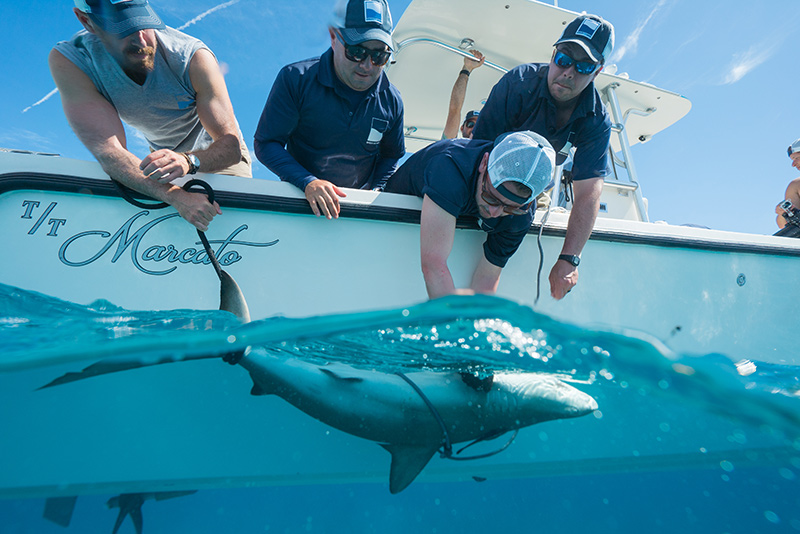 Gilbert says tagging and releasing 30 sharks in just five days was surprising even to the experts themselves. It "speaks to the effectiveness of shark sanctuaries such as The Bahamas."  The Shark Research Expedition was a success and your adventure can be too!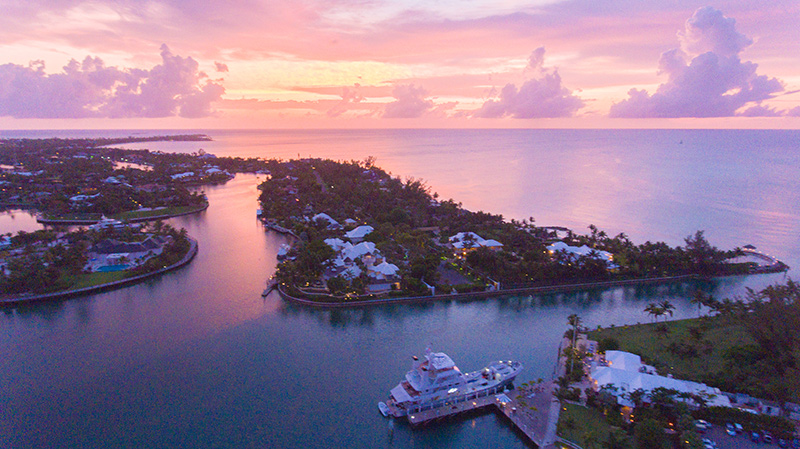 Expedition Yacht MARCATO
M/Y MARCATO is a 141′ (43m) Hike Yacht built in 2006 and refit in 2017. The yacht is available for luxury yacht charters, research yacht charters, yacht expeditions, scientific research studies onboard a yacht and all other private events. The yacht sleeps 12 guests in 5 spacious staterooms. For more information and to view photos of Yacht Marcato click here: https://www.worthavenueyachts.com/charter-yacht/marcato-7822/
Expedition Yacht MARCATO is currently taking booking for Patagonia Yacht Charters.

More Information
For more information on BTW visit www.beneaththewaves.org
For more information on The SeaKeepers Society visit http://www.seakeepers.org
Charter Yachts