Yacht for Charter
AMBER ROSE
10908
77ft / 23.5M
| Builder: Lagoon
| Year: 2021
---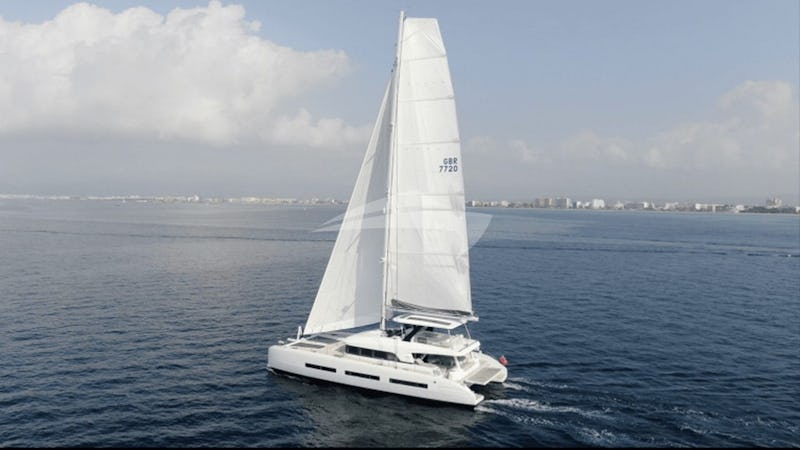 ---
Yacht Charter AMBER ROSE By Lagoon
Cruising Speed
9kts (17kph)
Locations
Caribbean, East Mediterranean, West Mediterranean
From:
$59,959
plus expenses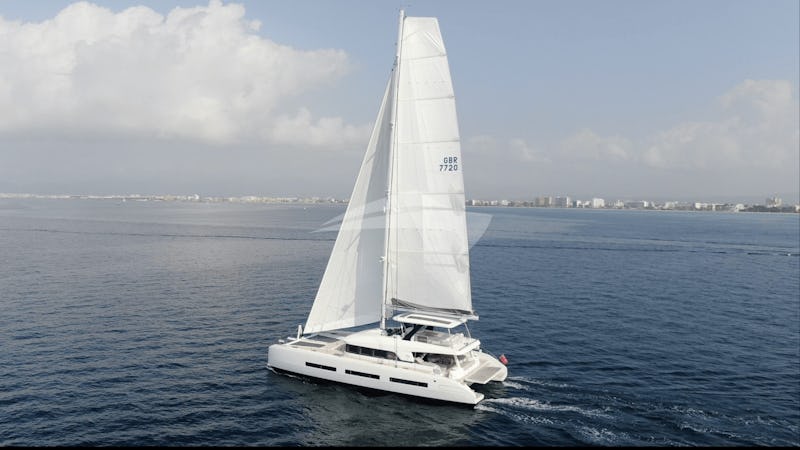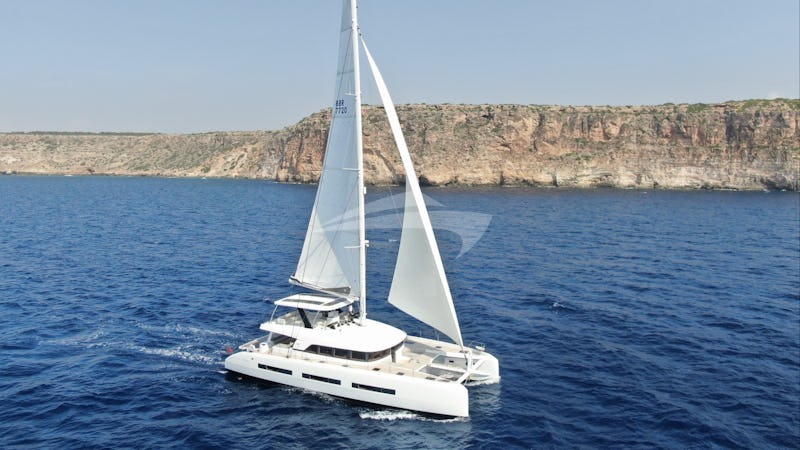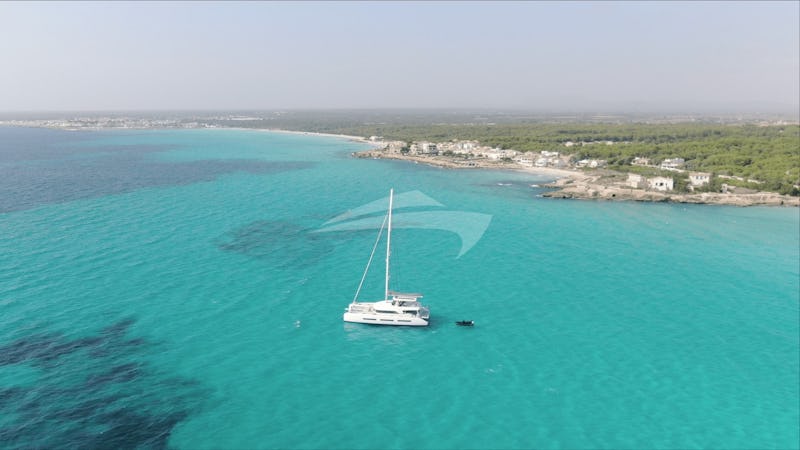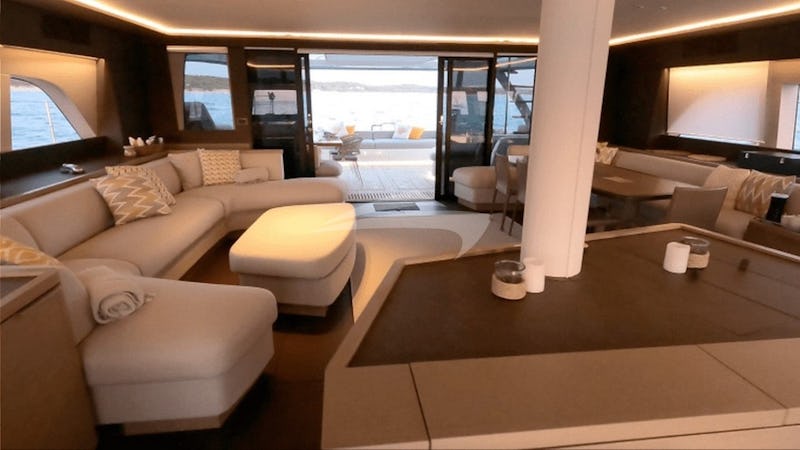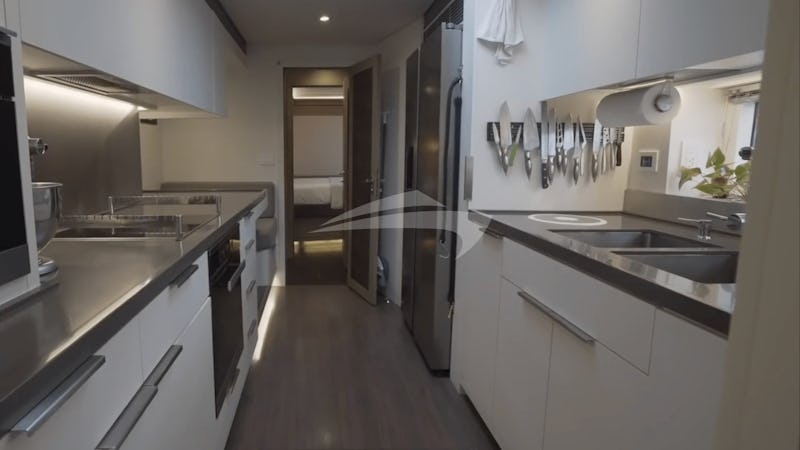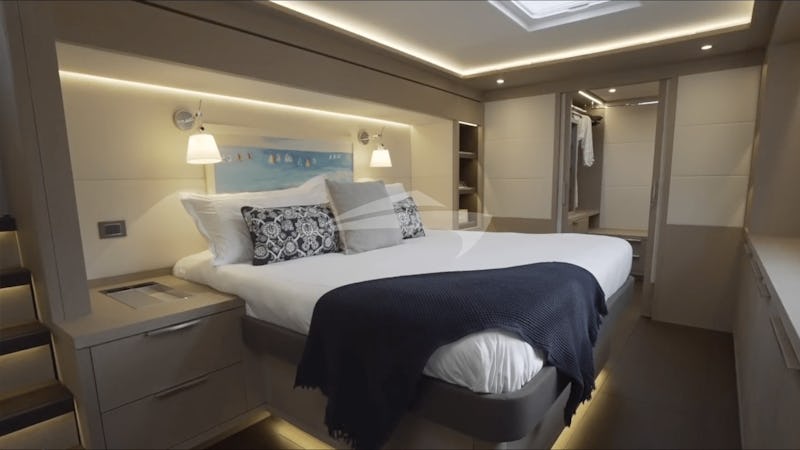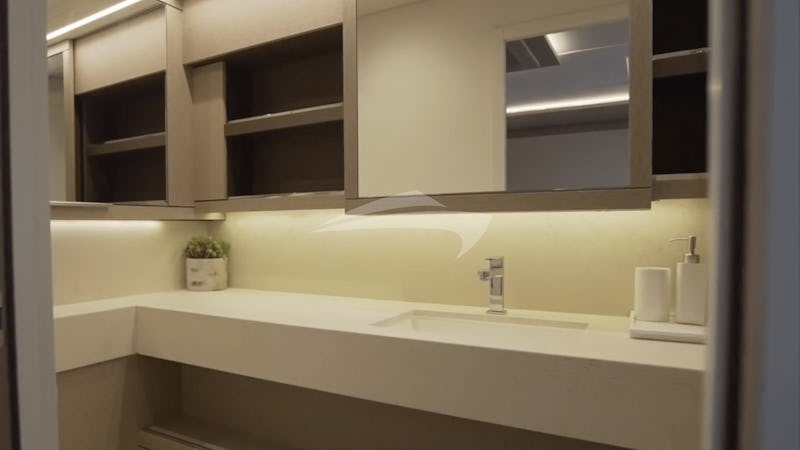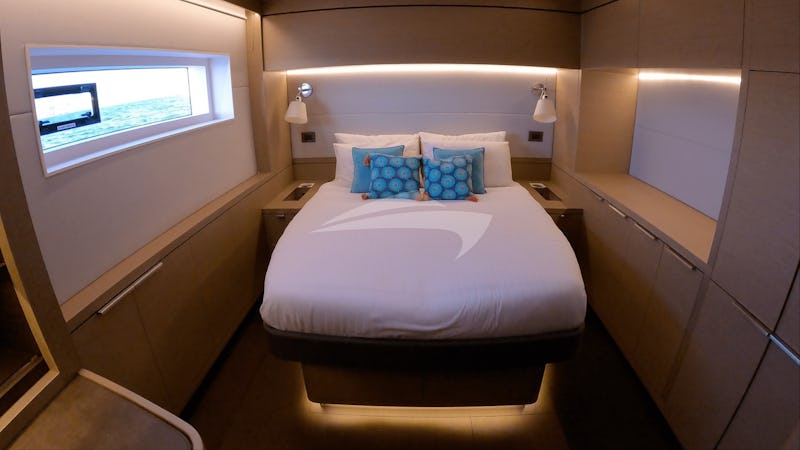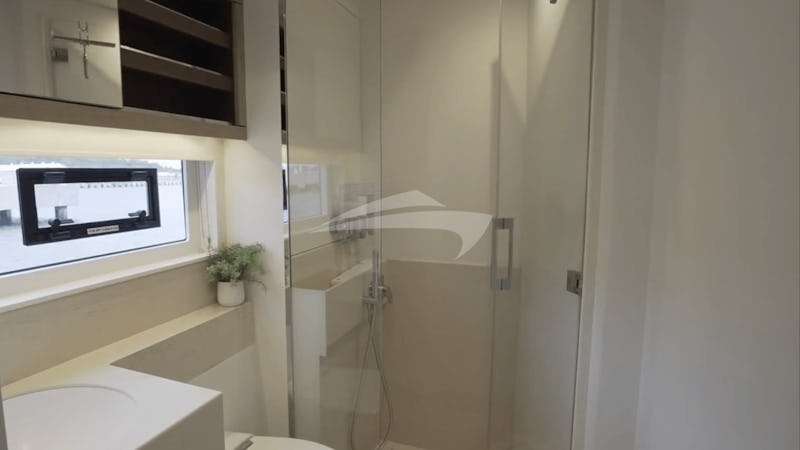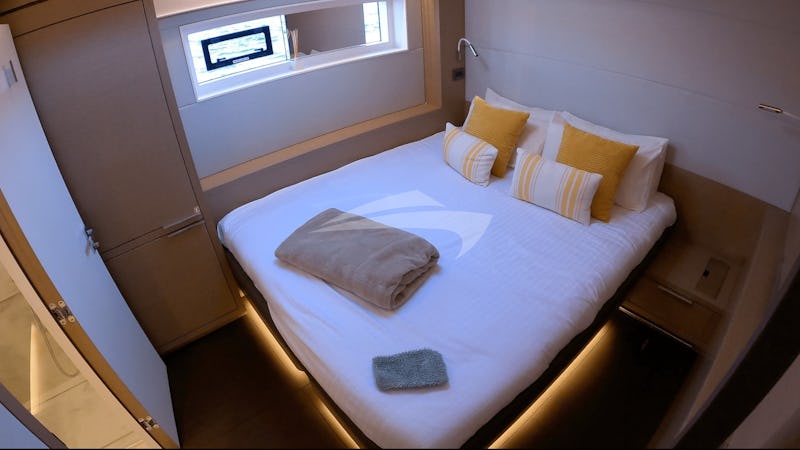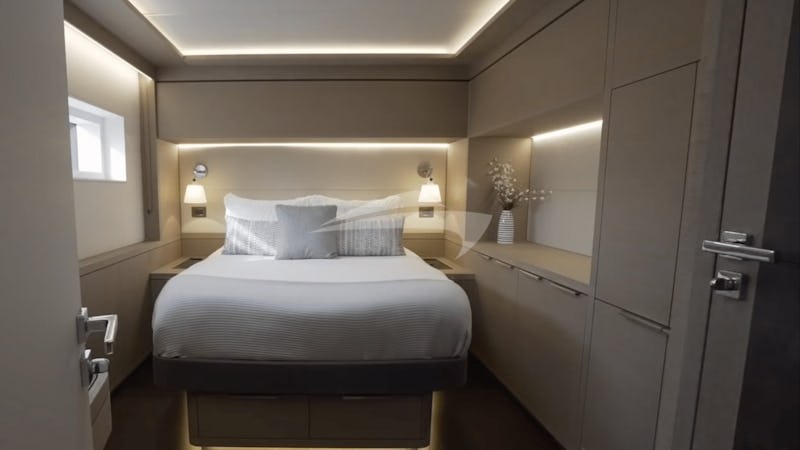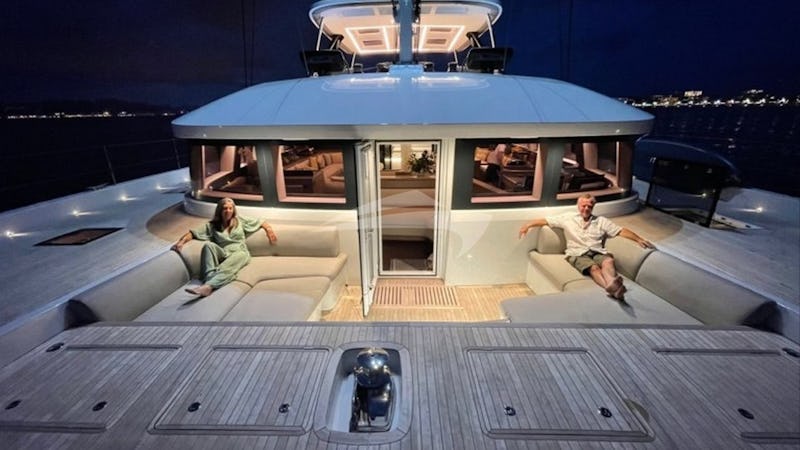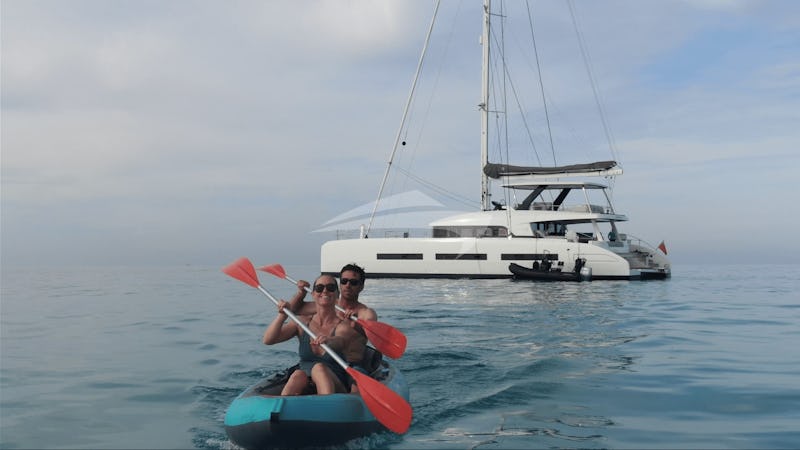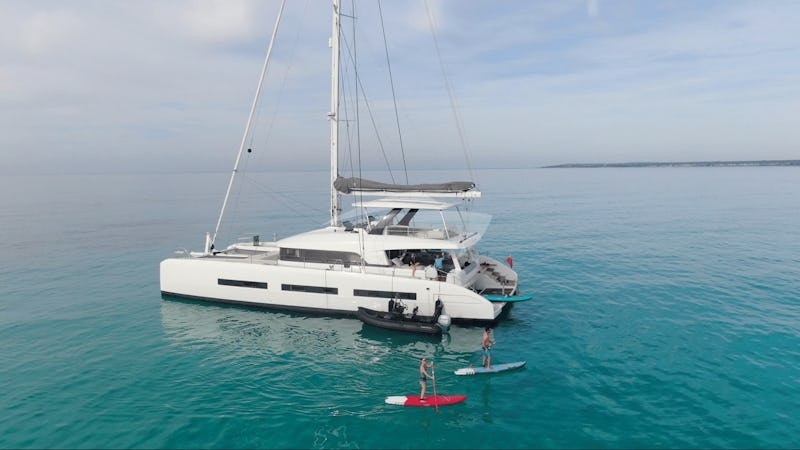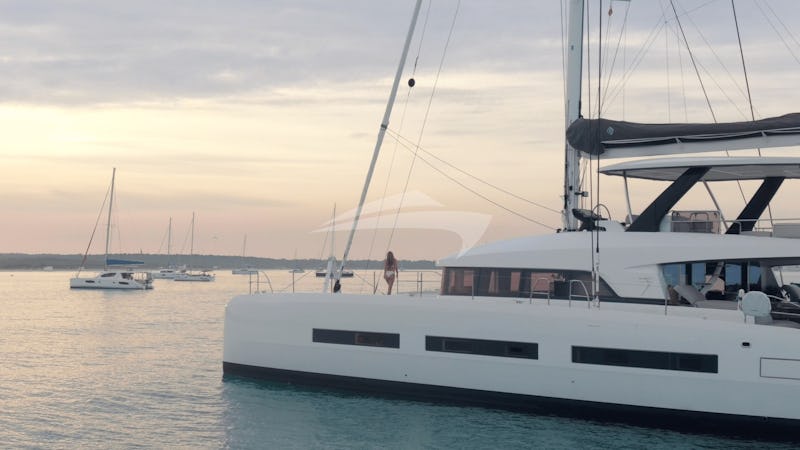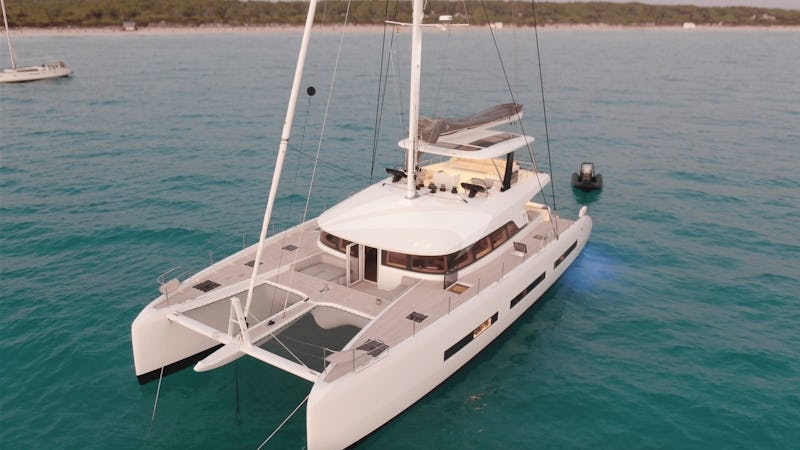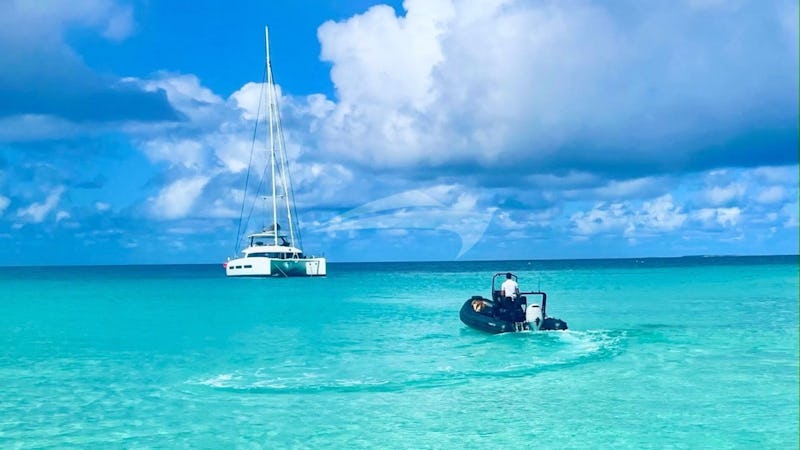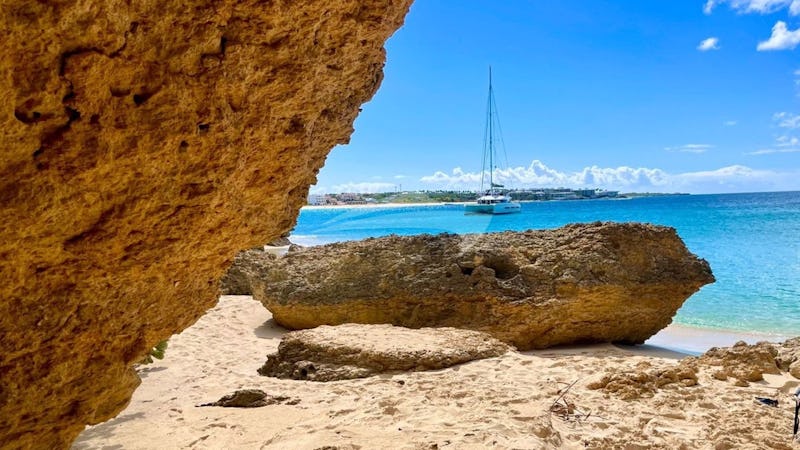 Contact Us For More Information
Amber Rose features a master forward Queen berth guest suite on the starboard side, an aft guests suite with either a pair of Twin berths or a Queen berth, an aft starboard Queen suite, and an amidships Twin berth guest suite (may be changed out for the amidships port queen suite).
Captain: Paul Johnson
Paul has sailed all around the world, from the East Coast of the states, to the Caribbean and the South Pacific. You can rest assured you will be taken on an unbelievable adventure.
Paul was born in the UK and grew up sailing and racing boats since the age of four. He was brought up dingy sailing and successfully campaigned many highly competitive seasons in dinghy classes. It seems only natural with such a love for the ocean that Paul wanted to obtain further qualifications to match his experience and establish a career as a captain. Since then, Paul has been captaining boats for 17 years in the UK, Pacific, East Coast USA, and all over the Caribbean. One of the highlights was winning Best in Show at the British Virgin Islands charter yacht show in 2011. With this vast knowledge, he is sure to take you on a unique sailing adventure!
Having studied Watersports Activity Leadership at Falmouth Marine School and holding his MCA Yacht-Master Offshore, you can rest assured that you will be in good hands no matter where your sailing adventures might take you. His passion for watersports can provide unique assistance in diving, wakeboarding, tubing, and snorkeling.
Chef/Mate: Amanda Hyatt
Hailing from Virginia Beach, VA, Amanda was born and raised by the sea, and introduced to the water at an early age at her grandparents lake house and also sailing the Chesapeake on her uncle's sloop. This inspired her to take to a life on the sea after college brought her to Florida. She has spent the last five years working on sailing catamarans, which have taken her from the U.S. East Coast, across the Atlantic, through the Med, and feeling at home in ports all across the Caribbean. All the while she developed her love of cooking and refined her culinary knowledge a few years back at the Ashburton Chef's Academy in Devon, England.
She is passionate about healthy and delicious meals, trying to source only the best ingredients from local and organic sources. Her creative flair is always present working with what is available to provide comforting, wholesome, and satisfying fare with island infusions, and exciting flavors from different parts of the world. With knowledge of vegan and raw food traditions, stepping out of the box is easy for her to do. Although, catering traditional meals in a nutritious and delicious way is what she enjoys best!
As a PADI Rescue Diver, and watersports enthusiast, Amanda loves to encourage her guests in the water be it snorkeling, paddleboarding, wakeboarding, or kayaking! Her kind and gentle demeanor makes it easy for her to understand what guests need and want to make their vacation exemplary, all while they relax onboard in between unforgettable meals, sunsets, and their favorite sundowners!
Stewardess: Rosie Yaselli
Born to a Venezuelan and English multilingual family Rosie spent her early years living in Venezuela before later growing up in England. She's fluent in both English and Spanish and loves to dabble in French and Greek also.
Rosie completed her degree in International Hospitality Management from Plymouth University where her passion for the industry and water sports was born.
Her 14 years' experience has seen her running hotels around Europe before taking her skills to yachting.
Rosie has an attention to detail like no other and has a habit of making any space inviting and beautiful wherever she goes but she will particularly dazzle you with her master mixology skills, and have you trying her infamous world renowned pina coladas in no time.
With numerous Caribbean charter seasons under her belt combined with her love for the ocean, her extraordinary cocktail making skills and her friendly disposition you can feel safe in the knowledge that she knows how to deliver quality service with a smile.
Mate: Andrés Ruvertoni
Born in Uruguay, Andrew started sailing at the age of eight in Optimist and then moved on to Laser and several one design boats with the years. With his passion for racing in Dinghy he competed in several regional championships finishing in top positions. J70 and interest in ORC class racing came over the last 8 years racing in the South Atlantic Rolex circuit in Punta del Este. Thus, In the past years he sailed in foiling Waszp, F18, 29er, 49er and several fast boats. In 2020 his interest fell into cruise sailing, thats when he decided to sail in the Balearic Islands and get the RYA Yachtmaster Offshore license.
Raised every summer in Punta del Este since the age of one his mother initiated him in watersports such as ski, monoski and wakeboard.
Last but not least, his passion for the human body and learning from his father to treat people with the best care available in the country he founds himself in 4th year of Med school. So have no doubt that he will bring the warmest human attention to everyone that comes on board.
Late March guests aboard AMBER ROSE in Sint Maarten wrote
Amber Rose Crew,
We had a wonderful and memorable time that we will treasure always! The crew made the experience so wonderful! The best crew we have ever had in many years of boat chartering. Anyway, boat is lovely - and we cannot wait to return.
-Very Best Wishes and Many Thanks, The Long Family

Thank you for a week of peaceful days, and time to get away from it all. -OJL
Amber Rose Crew,
Thank you so much for everything you've done to make this trip so memorable. An experience I will never forget! Cheers & Safe Travels!
-Sam G.
When we look back on this trip we will remember the wonderful crew and all the laughter! Paul, Amanda, Nicole, and Josh, you guys were so warm and caring. Thank you all. We loved the Amber Rose. Great boat!
Thank You, The Stames family
Early March, 2022, guests aboard AMBER ROSE for 10 nights, Antigua to St. Lucia, wrote:
What a Fabulous Time! Amber Rose, Crew, Great food, Everything Wonderful. Thank you for the vacation of a lifetime!
-Penny & Paul, Carlisle, England
What a fabulous trip! The crew was over the top. The food was so good we did not want to go onshore and eat out. Amanda is "THE BOMB" when it comes to cooking. Rosie was second to none when it came to bartending and putting special touches on our care. Dean, watch out for the island girls as they can be trouble, lol!!! Paul you had a great sense of humor. You guided us on some exceptional excursions and made us feel safe!
-Ed & Renee
Lake Wales, Florida
Dear Amber Rose Crew,
I am beyond words to describe our trip. It will take a few days for the rolling to stop and the reality of the experience to set in. Good trips are 99% crew and you guys were the best: Capt. Paul, Amanda, Rosie, and last but not least Dean, this is a really good sport! I hope you days are all smooth sailing and full sails. If your feet are ever in Florida, know that you have a place to rest.
-Corby & Laura
Dear Fabulous Amber Rose Crew,
Thank you all for a most wonderful, memorable, once in a lifetime trip! Bringing us rainbows every day!
Paul, our proficient and entertaining Captain, thank you for our safety and many great stories. The sailing, snorkeling, and swimming were the best. Rosie, your smile brightened each day, even bringing rainbows to our cabin. Thank you for also introducing us to "Dark & Stormy" nights! Amanda, your meals were absolutely incredible, healthy, delicious, and will be in our memories forever! Thank you Dean, for putting up with our teasing! You have a great attitude, are so hard working, and so glad we got you smiling!!
Thank you all for your endless care to every detail. You made this journey THE BEST EVER!
-Mike & Lee Ann

Mid-February guests aboard AMBER ROSE for St. Martin-St. Barths area wrote:

We all have been chartering for over twenty years and Amber Rose is far and away the best yacht with the sweetest, most talented foreseen crew. Captain Paul, you sailed us safely to exquisite destinations. Chef Amanda, your healthy nourishment was delicious and creative. Every meal was a work of art created with love. Rosie, you are like walking into sunshine. Your loving care is beyond! And your cocktails are mixology magic. Andres, your kind, hospitable heart will serve you well in your medical career.
Each of you combined to create the most magical, gold medal crew. Thank you for your generous kindness.
Xoxo, -Mary Ellen & Steve Brewington
Wow! Is all we can say. Best Crew, Best Food, Best Friends! Hope to see you all again on another adventure!
With love! -Julie & Bob
Incredible time! Fabulous food and wonderful new friendships! Love you all!
-Joann & Robert
Guests aboard AMBER ROSE in late January, 2022 in the Sint Maarten area wrote:

Thank you so much for an incredible week.

Capt Paul, Thank you for guiding us safely and arranging everything for us. 
Chef Amanda, Thank you for keeping us full and working your magic. Everything was Amazing!!

Rosie, Thank you for taking care of us

Dr Dre, Thank you for babysitting us and falling into the sea for us. 
We had an absolutely perfect trip, the massages were incredible. 

We can't pick a favourite meal or activity because everything was great. 

We truly appreciate the attention to detail and accommodating food preferences while maintaining a high quality experience.
Thank you

Kent, Katie, Frances, Lewis, Lisa, Mike and Lindsay 
Ammenities
Kayaks multiple, Kite board equipment, Paddleboards multiple, Trampoline, Wakeboard, Water skis - adult, Sun cushions, Sun loungers
Diving
Not Insured, Snorkelling gear