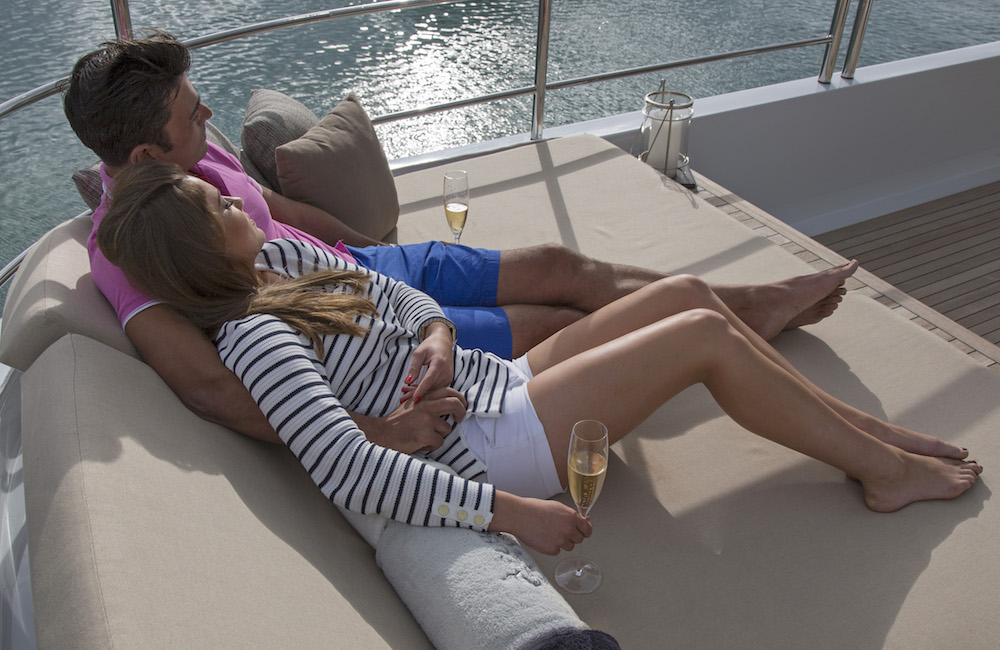 Cocktails in the Jacuzzi at sunset, intimate candlelit dinners for two on deck under the stars, afternoon massages and early morning swims off the back of a yacht: could there be anything more romantic than a honeymoon yacht charter?
Get your marriage off to a dream start with a week on a honeymoon yacht charter. Board your yacht and cast off from land, totally relaxing after all the excitement (and organization) of your wedding day. A yacht charter is ideal for newlyweds as you'll enjoy the complete privacy and exceptional service provided by the yacht's professional crew. You will want for nothing as the yacht's world-class chef cooks your favorite meals, the stewardesses attend to your every need, and the captain organizes exceptional activities and finds beautiful anchorages.  And each day you'll wake up to a new, glorious view from the windows of your luxurious stateroom.
On a honeymoon yacht charter, you begin making your life of married memories. What those will be, are completely up to you. Do you want an active honeymoon, with plenty of diving opportunities and tropical jungles? The Caribbean is calling your name. Or is utter bliss more your style, as you float through paradise, walk on powdery soft beaches under coconut palms, and relax in a luxury spa? The Maldives, Seychelles or Tahiti may well be the perfect destination for your honeymoon yacht charter.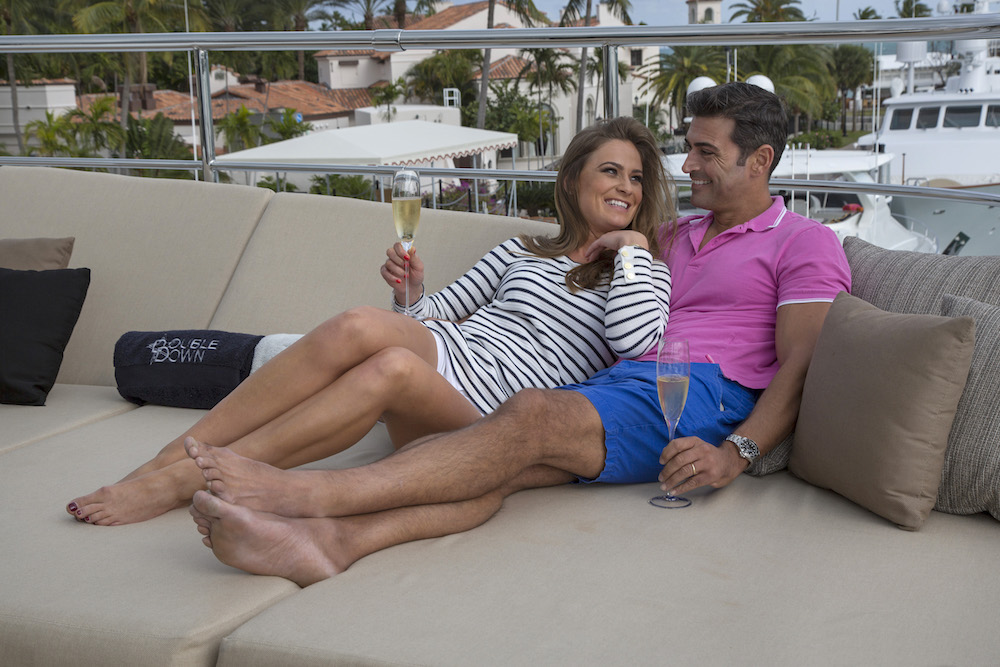 Perhaps you'd prefer to take a food, art and wine journey together with a slow cruise along the French Riviera, or escape into the wilds of Alaska or the fjordlands of New Zealand. The Amalfi Coast with its grand villas and Italian glamour are a wonderful option for a honeymoon yacht charter, as is Sardinia with its crystal clear waters, white sand beaches and fine dining. Perhaps Croatia is a dream destination for you both, or you'd love to meander slowly through the idyllic Greek islands, stopping to eat seafood in little tavernas in whitewashed villages.
If wildlife fascinates you both, a yacht charter is a wonderful option for a honeymoon yacht charter. Perhaps you've always wanted to ride an elephant in Thailand, see the bizarre swimming pigs of the Bahamas, or swim with seals in the Galapagos Islands? There's no limit to what you could do on your honeymoon yacht charter.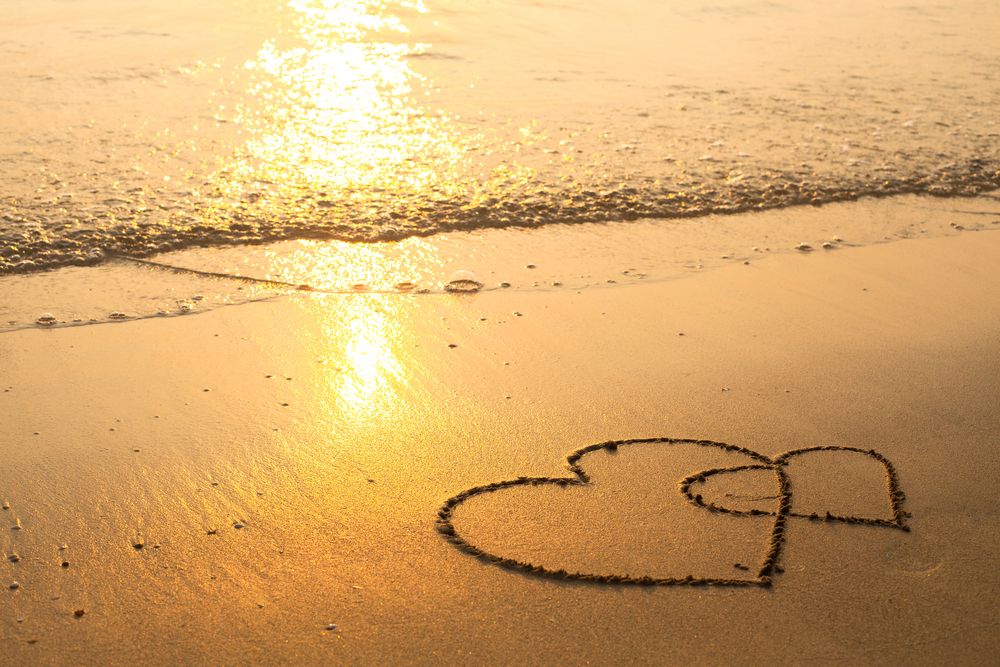 Whatever you and your new spouse enjoy doing, and wherever you dream of visiting, a honeymoon yacht charter is an ideal way to begin your lives together. Worth Avenue Yachts has a wealth of experience organizing honeymoon yacht charters, ensuring that your life together starts in the most extraordinary, memorable way. Please get in touch with our team of charter brokers to find out where you could go on a honeymoon yacht charter, and just how special it can be.