Yacht for Charter
AMICA MEA
9295
151ft / 46.3M
| Builder: Hakvoort
| Year: 2004
---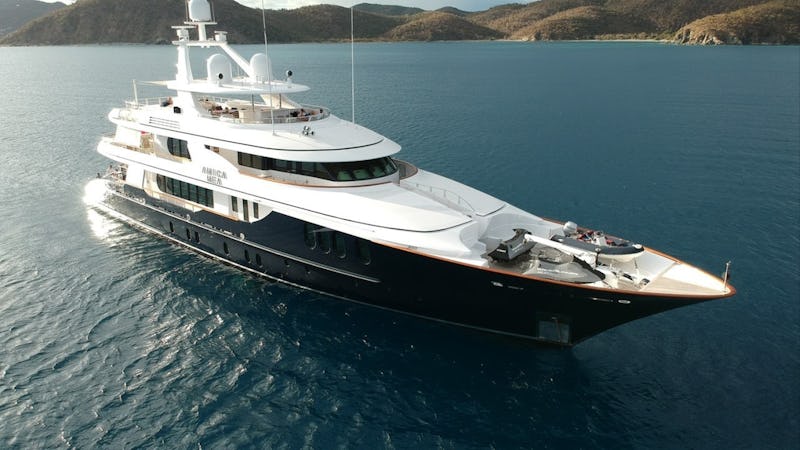 ---
Yacht Charter AMICA MEA By Hakvoort
Built by Hakvoort in 2004, with a refit in 2019 , AMICA MEA boasts an impeccable interior designed by the renowned Glade Johnson. AMICA MEA is yours to enjoy. With the utmost in comfort, privacy, and security, you can do as much or as little as you like. The highly experienced international crew will help make your wishes come true. Languish over lunch on a private beach. Have breakfast in bed or a tasting of fine champagnes. Enjoy a quiet dinner for two lit by stars and candles on the top deck or host a large group with a buffet on the aft deck. Movies, music, communications, and the Internet are available on-demand, so you can be as connected as you want to be--or completely unplugged.
AMICA MEA Clip: https://youtu.be/SWDNrWNUe8s


Designer
Glade Johnson Design
Cruising Speed
12kts (22kph)
Stabilisers
At anchor (0 speed)
Engines
2 x 3508B Caterpillar diesels
Locations
Caribbean, East Coast United States
From:
$175,000
plus expenses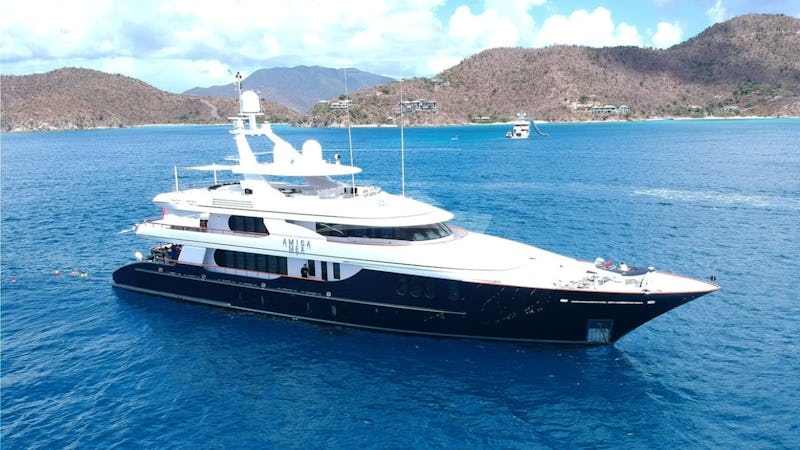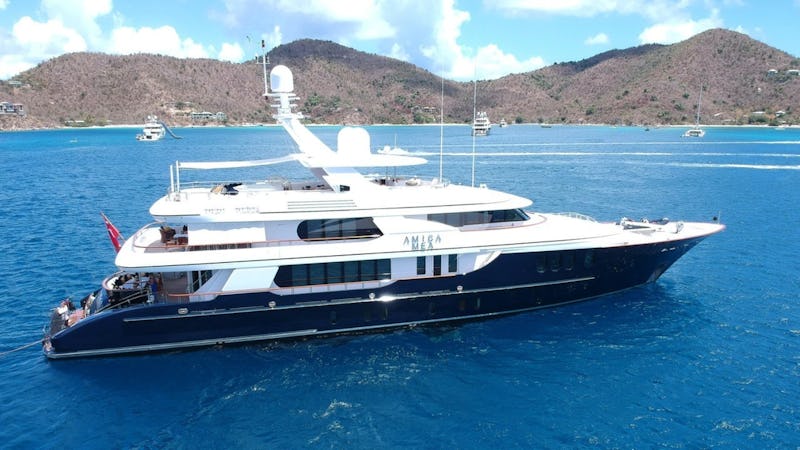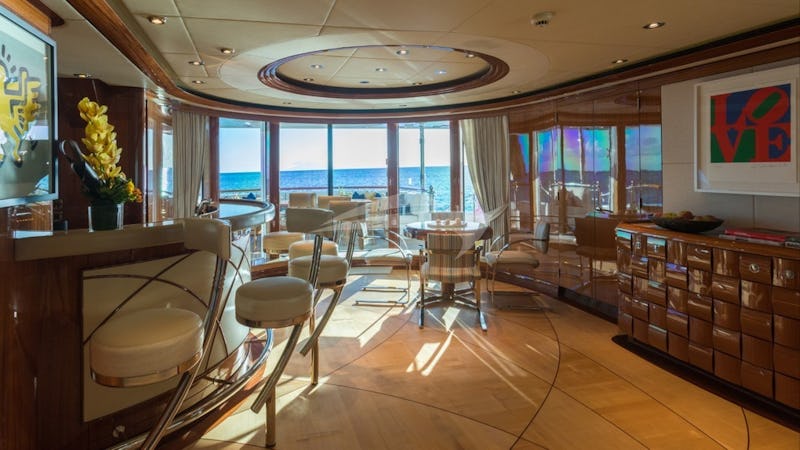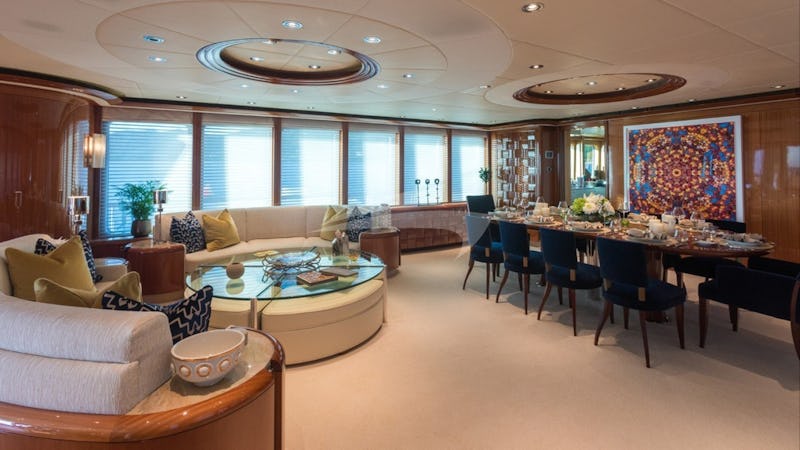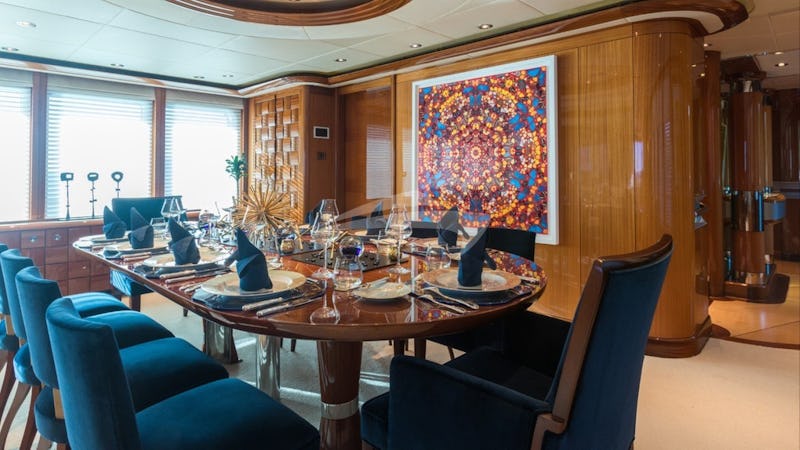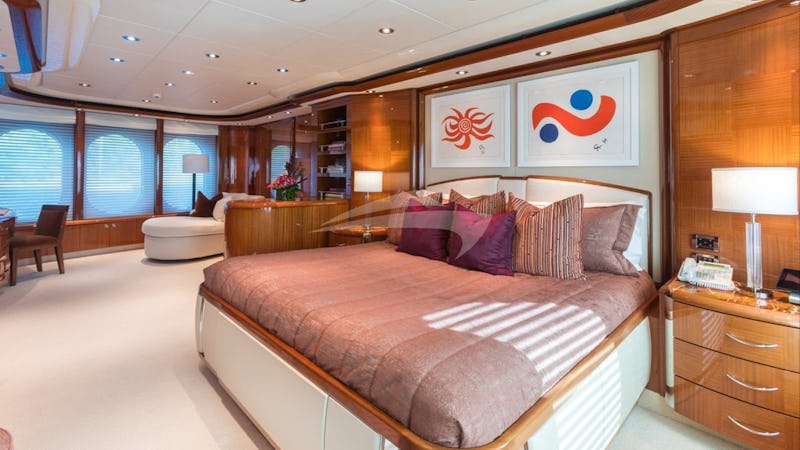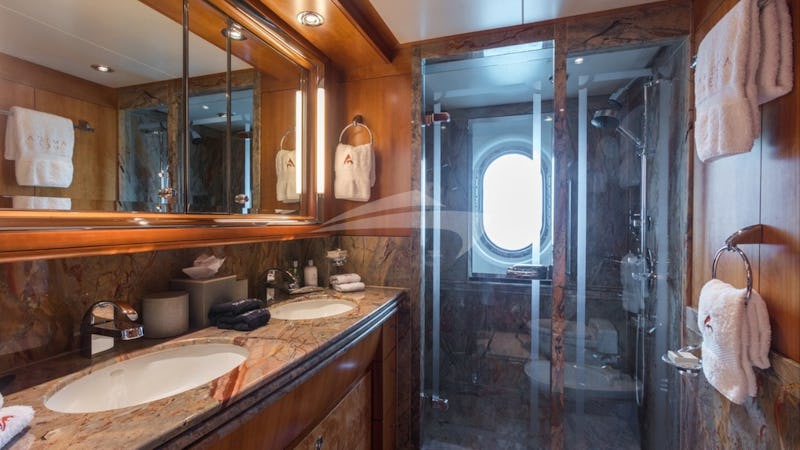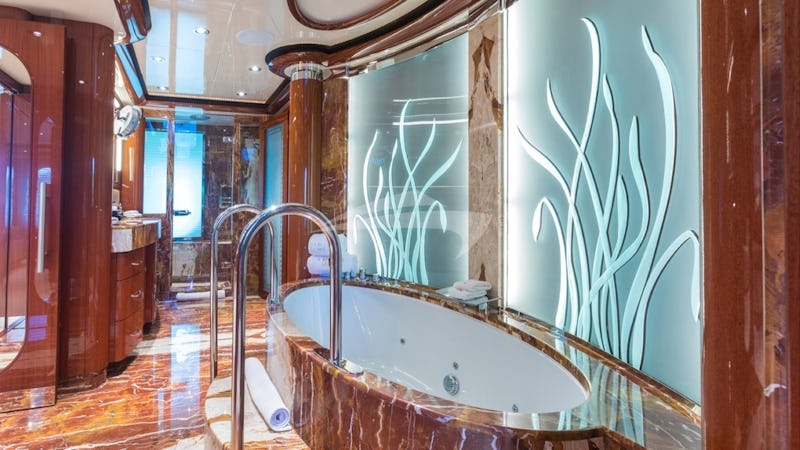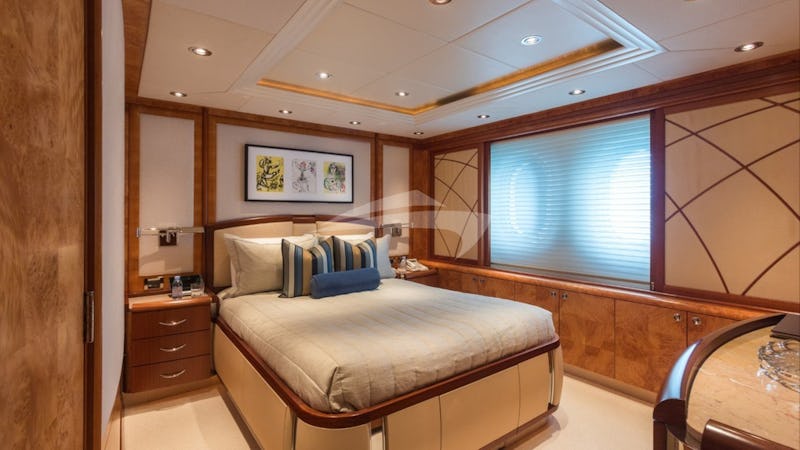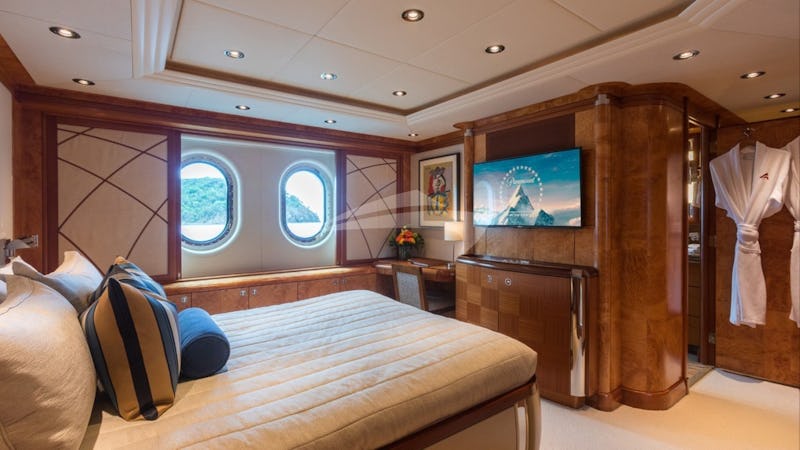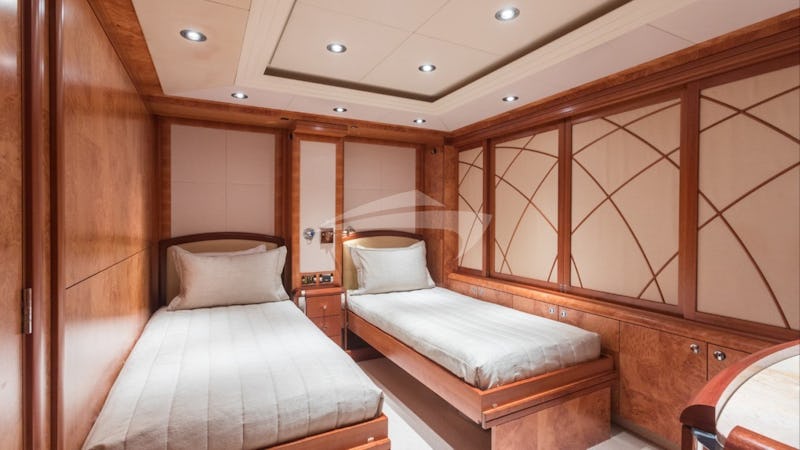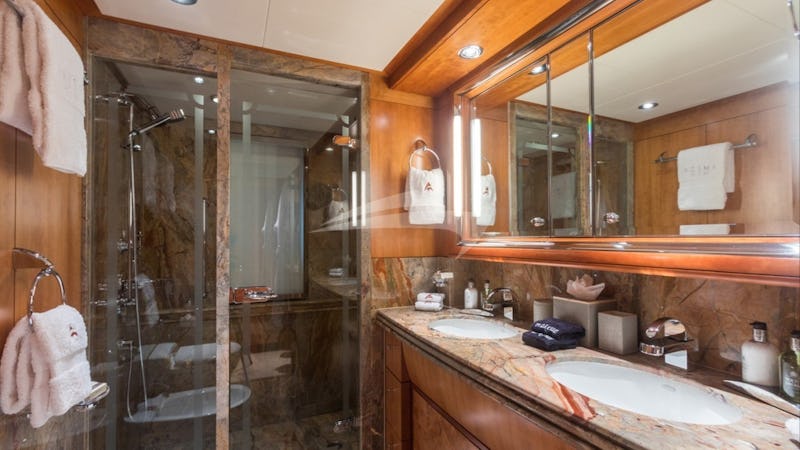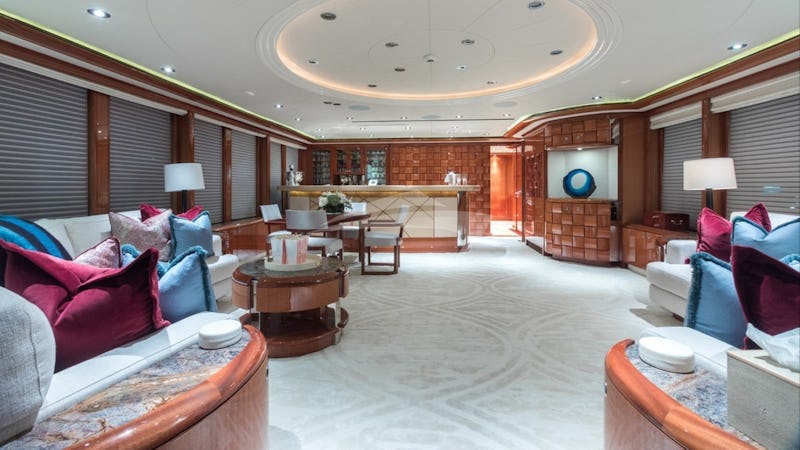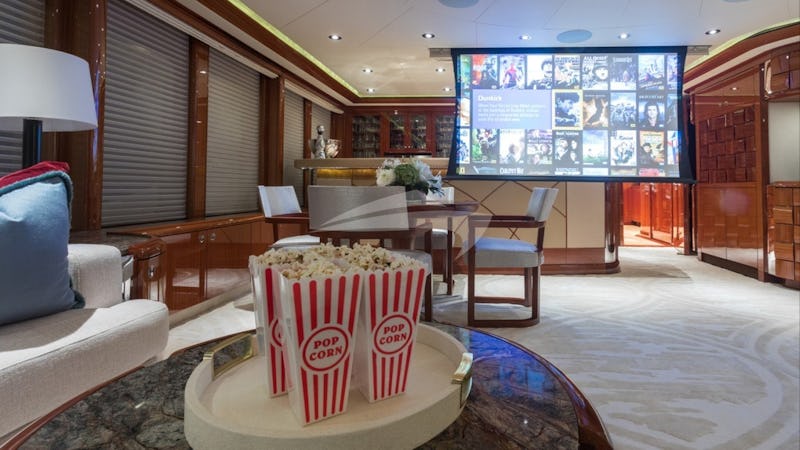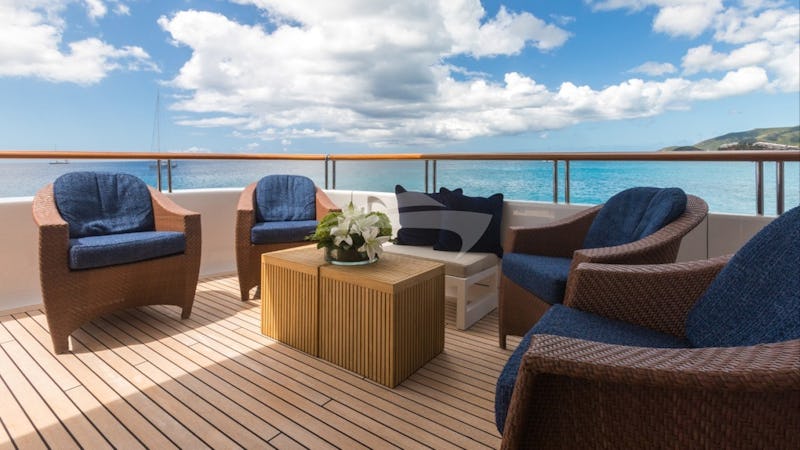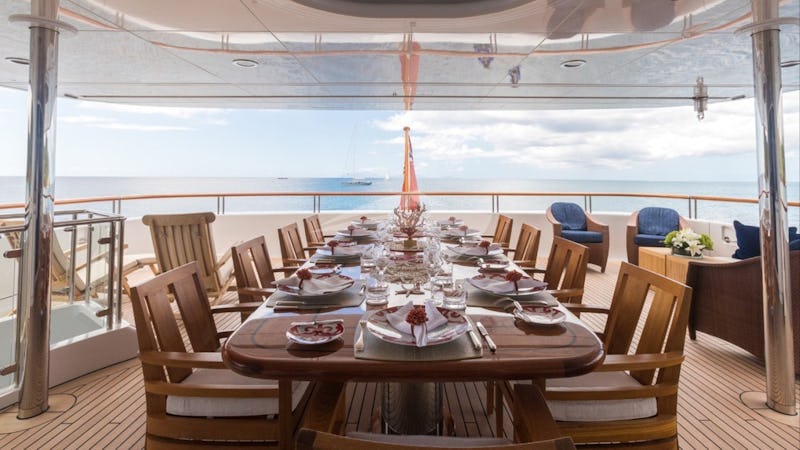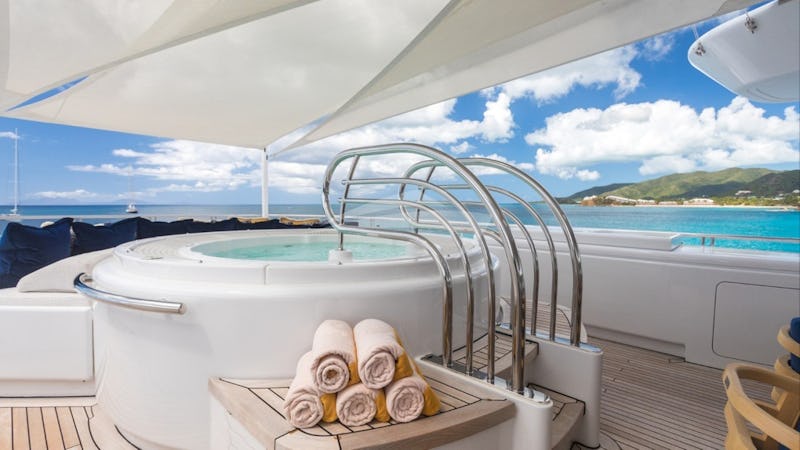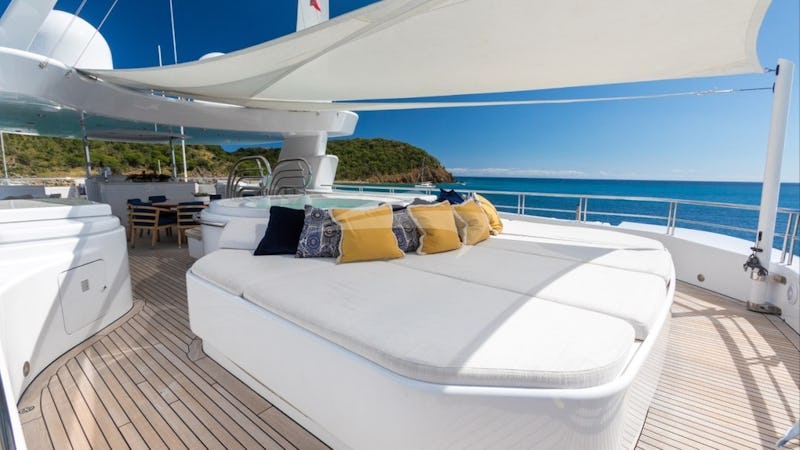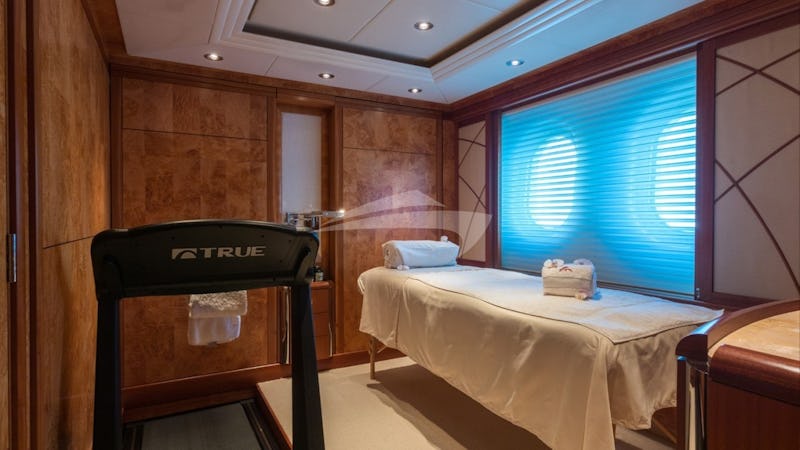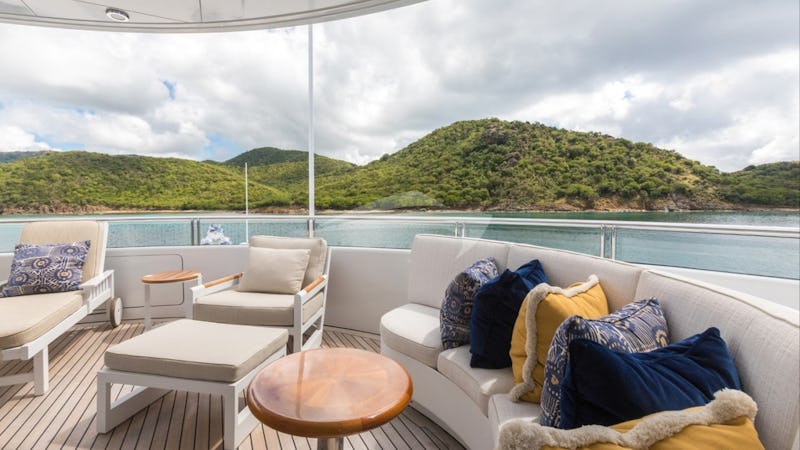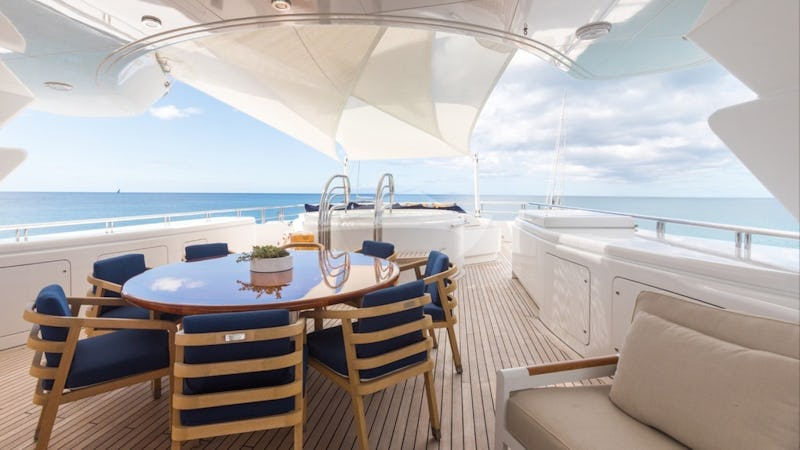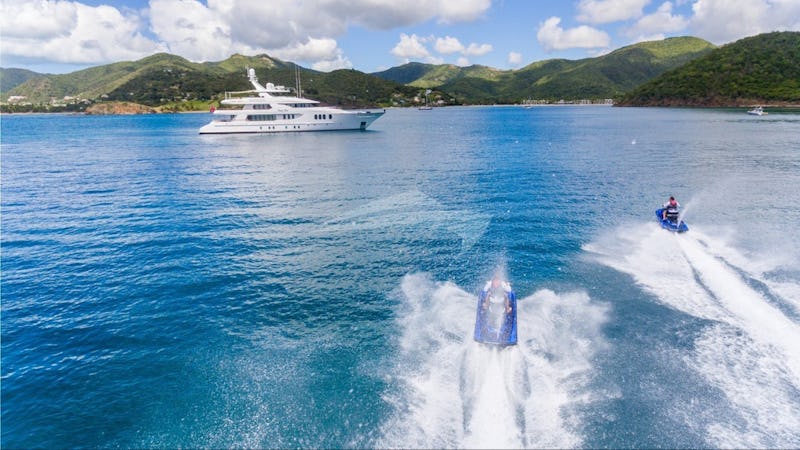 Contact Us For More Information
Captain: Stephan Bull
Enthusiastic and healthy individual with a respect and affection for the sea. After graduating with a Diploma in Yacht Management, He moved to using his gained knowledge to build yachts whilst continuing to compete in sailing events home and abroad.
His introduction to the Superyacht world occurred when he moved to Antigua to work for a local carpentry shop, which served the industry in refit and repair. After meeting the people of such a dynamic and diverse industry, he decided to join his first yacht some 16 years ago. Stephen feels very fortunate to work with fantastic individuals and teams and looks forward to continuing this for many years to come.
In his spare time his hobbies are windsurfing, snowboarding and mountain biking.
2nd Captain: Brendan Roney
Brendan hails from Allentown, Pennsylvania. After graduating from Duquesne University with a BS in business administration, he decided to make the move to a much warmer climate, where he could pursue a career in yachting. He began his journey 23 years ago and has completed transatlantic crossings, traveled from the Caribbean to Alaska, and cruised the eastern seaboard. He takes great pride in my role as Captain and strives to always remain firm in purpose. goal is to make each trip the memory of a lifetime!
Chief Officer: Maine Steyn
Manie was born in Cape Town, South Africa and studied for his bachelors degree in International Studies at Stellenbosch University. After university he began a career in journalism including working at GQ magazine. Soon the confinements of an office job seemed too limiting so he looked to the high seas. Manie has a love for the ocean passed on to him by his father so found himself on sailboats traveling to many ports around the world. Always quick with a joke, Manie is an avid reader and writer. He is a key crew member onboard who is always excited to meet new guests and hear about their different life experiences.
Bosun: Thomas Norman
Born and raised in Norfolk, England in the coastal village Burnham Market. I have always been near the sea. Keeping active and playing sports has always been a huge thing for me, from spending 3 years skiing around Europe to playing field hockey for England since the age of 15. This is my first year in the industry and have loved every part so far, I am looking to what the future holds for me in yachting.
Deckhand: Jarryd Spargo
Jarryd is from the coastal city of Durban, South Africa and grew up on the water and around the beach. After having spent several years in the corporate world, Jarryd decided to pursue a career in yachting in order to align his passions and interests with his career.
Deckhand: Aubrey
Aubrey was born and raised on Long Island, New York. Her deep love for the ocean has been passed from her father who raised her on the water from a very young age. Because she spent half of her childhood living on boats, yachting was a natural career choice. She is passionate about traveling, meeting new people, and stepping outside her comfort zone. An active individual who is always up for an adventure, enjoys diving, skiing, camping, and exploring new places in her free time. She hopes to continue learning and gaining experience in the yachting industry for years to come and someday fulfill her dream of become a captain.
Engineer: Greg Ellis
Growing up as an island guy in Jamaica I had to learn very early to work with limited resources, which inspired me to study engineering. Starting off commercially was great and then I transitioned into the wonderful world of yachting. I like to listen music and taking part in motorsports.
Engineer: Rob Tracy
Growing up on Vancouver Island Canada Rob has spent most of his life on the ocean. He moved to St Maarten in 2004 to train and race 12meter sailboats. After two years in St. Maarten Rob sailed across the Atlantic to Barcelona and began his yachting Career. Rob has lived and worked all over the world including the Mediterranean and South Pacific. He has worked on a mixture of Power and Sail yachts over the years and currently holds a Y3 engineering License and is working on his unlimited License.
Chef: Mathew Shea
Mathew hails from Warwick, RI USA (nearby to Newport) and has always had a passion for food. Since the age of 17, Mathew has travelled the world as an apprentice and then chef, honing his skills in a variety of cuisines and specialties along the way. His first voyage began on MV Artic Sunrise, a Greenpeace research vessel, where he learned the foundations of fine French cooking from the ship's classically trained head chef, Charles-Antoine St Germain. It was on this 50.5M, DNV Icebreaker, that crossed the equator around his 18th birthday, where his journey had only begun. In the years following he has worked as a chef on many yachts as well as for clients on land. During his time off he has studied patisserie in Paris, rustic traditional cooking in Mexico, fine cuisine and street-fare in Thailand and Vietnam, haut cuisine in Denmark at one of the best restaurants in the world, Noma, and too many other educational experiences to list here.
Mathew's yacht and land experience as a private chef to high profile clients has spanned three years shy of two decades and brought him great joy and gratitude. Catering to the needs, preferences, and palettes of his guests is something in which he takes great pride, finding the challenge to be the most rewarding part of his craft. When he isn't cooking and traveling, Mat's favorite thing to do is spend time with his family and friends and to enjoy the beauty of his home state of Rhode Island.
Chief Stewardess: Mili Dapcevic
Mili was raised in the city of Belgrade in the heart of Serbia. Growing up she excelled in volleyball and after high school, she studied in Milan, where she completed a degree in Italian Language Studies. Her love for the sea led her to pursue a career in the yachting industry. Mili has worked on a variety of vessels during her seven years in yachting and on private jets during the winter seasons. She aims to provide guests with a unique and memorable experience during their time onboard. In Mili's free time she enjoys traveling to various parts of the world, immersing herself in different cultures, and loves exploring the hidden world beneath the sea through scuba diving. You will always find her with a warm smile on her face and with a positive attitude.
Second Stewardess: Joy Shapley
Joy was born and raised in Cape Town, South Africa. Her love for the sea and her desire to travel prompted the beginning of her career on the water as a yacht stewardess. She is excited to be a part of the Amica Mea crew and looks forward to providing a fun and memorable experience for its guests. In her leisure time Joy likes being active outdoors, baking and listening to music.
Second Stewardess: Kayla Suveges
Kayla is from Saskatoon, SK Canada where she grew up in the prairies. She is a Fine Arts Major and completed her Bachelor of Arts degree from Dalhousie University in Costume Studies. After living in the Maritimes in Halifax, NS for nine years she developed a love for the sea and was introduced to the yachting industry. This newly discovered industry provoked her desire to travel and see the world three years ago. When she is not at sea Kayla enjoys scuba diving, running, yoga, Pilates, snowboarding, and rock climbing. Her most coveted treasure is her fur baby dog, Marvin.
Third Stewardess: Chelsea Campbell
Chelsea grew up in the east coast of South Africa very close to the Mozambican boarder. She has worked as a safari guide in the eastern cape of South Africa; ask her about injecting a wildebeest Her love for sailing started in 2014 when she was hired as a tutor to sail from St. Francis to Cape Town on a Wharrum Catamaran. From there, she went on to work in the British Virgin Islands for three years before obtaining her Sailing Yacht Masters. She has been in the yachting industry for the past six years. In Chelsea's free time, she is a commission artist and draws portraits of animals in ball point pen and also plays the acoustic guitar. She has worked as a camp counselor and studied children's soft skill development. Chelsea loves to get involved in playing games and is eager to create fun and ever lasting memories for our fabulous character guests.
Ammenities
Cell phone, Cinema, Satellite radio, Satellite TV, TV all cabins, Wi-Fi, 36ft/11m Jupiter, 13ft/4.2m Brig 50hp, Assorted water toys, Jet skis multiple, Kayak, Paddleboards multiple, Tube - towable, Wakeboard, Water skis - adult, Wave runners multiple, Exercise equipment, Gym, Jacuzzi on deck
Diving
Not Insured, Seabobs multiple, Snorkelling gear