Yacht for Charter
FORTITUDE
11025
136ft / 41.5M
| Builder: Intermarine - USA
| Year: 1999
---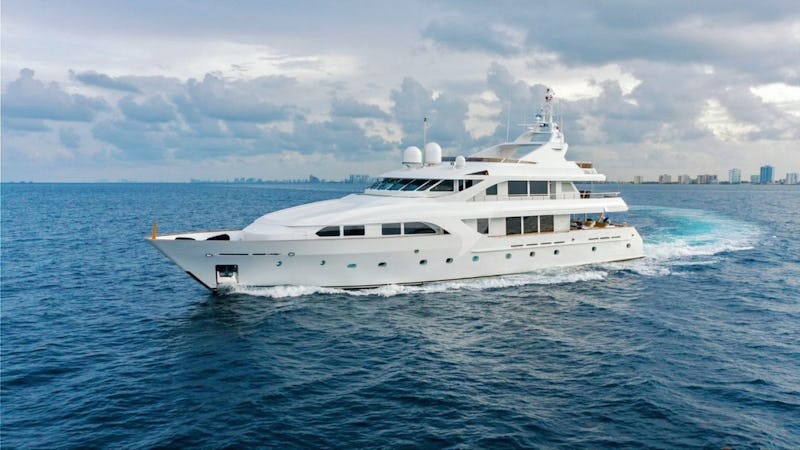 ---
Yacht Charter FORTITUDE By Intermarine - USA
Builder
Intermarine - USA
Cruising Speed
13kts (24kph)
From:
$125,000
plus expenses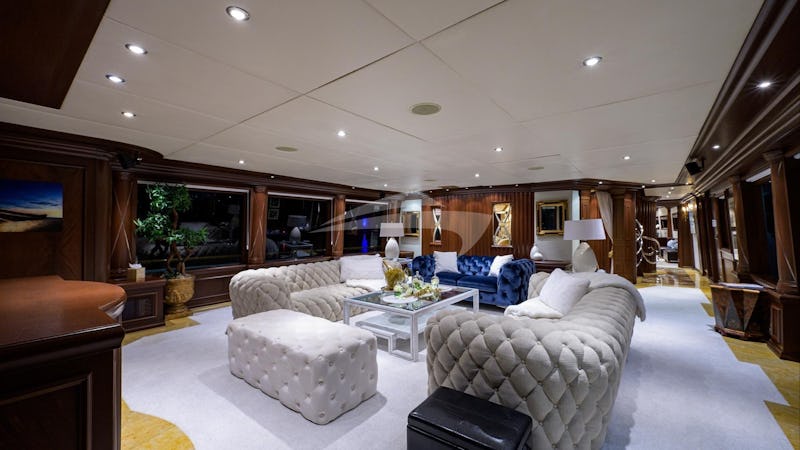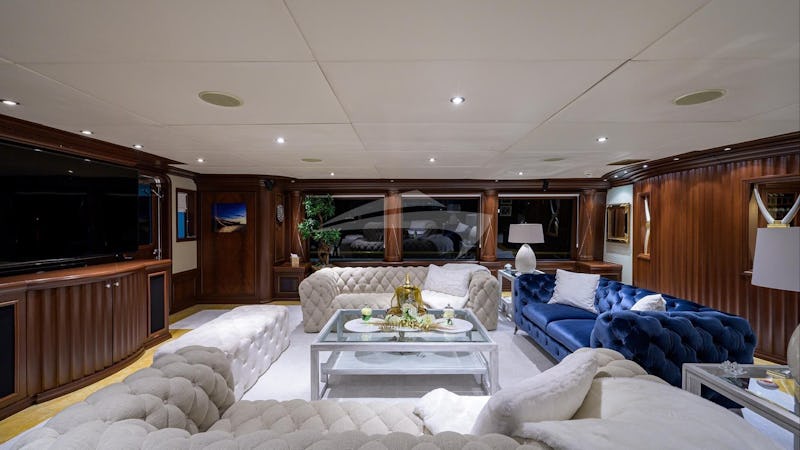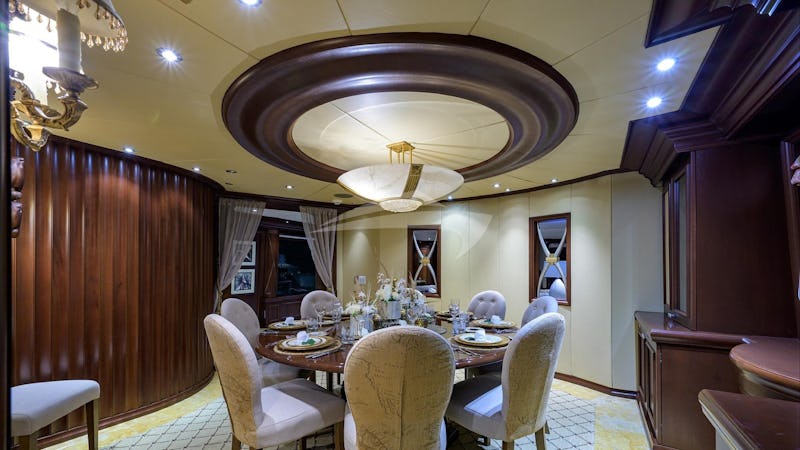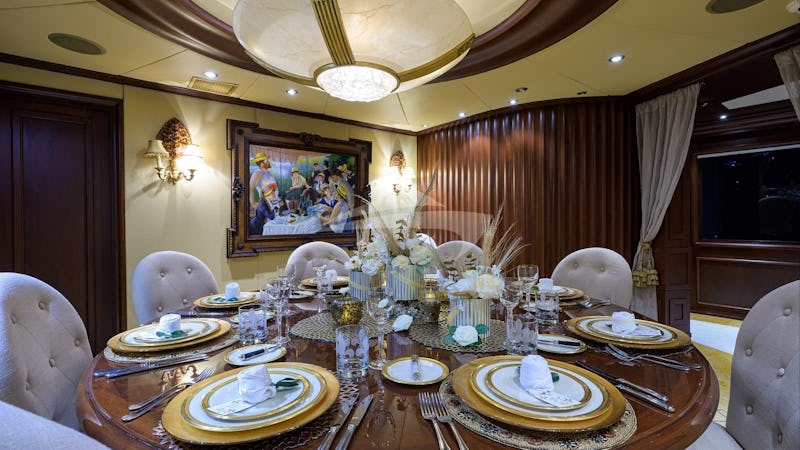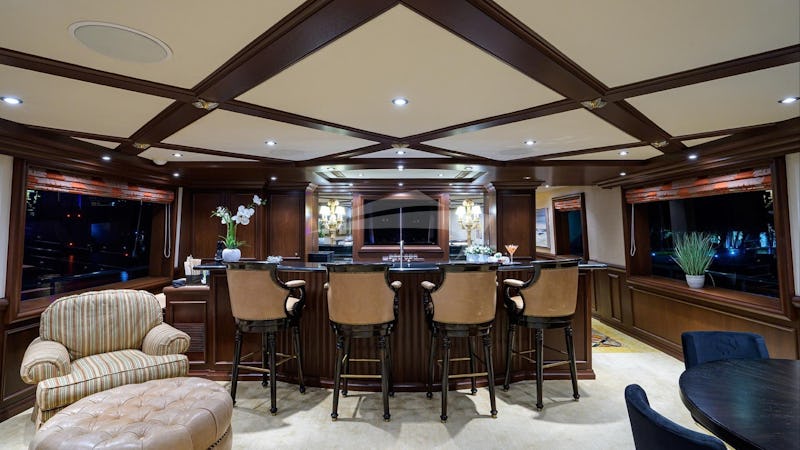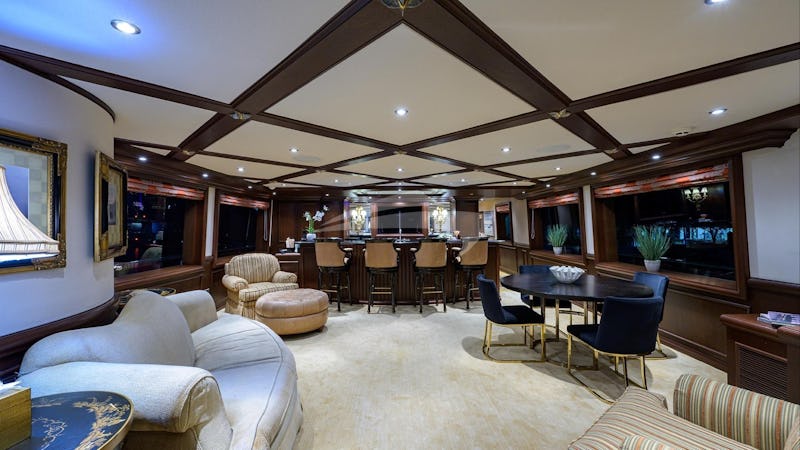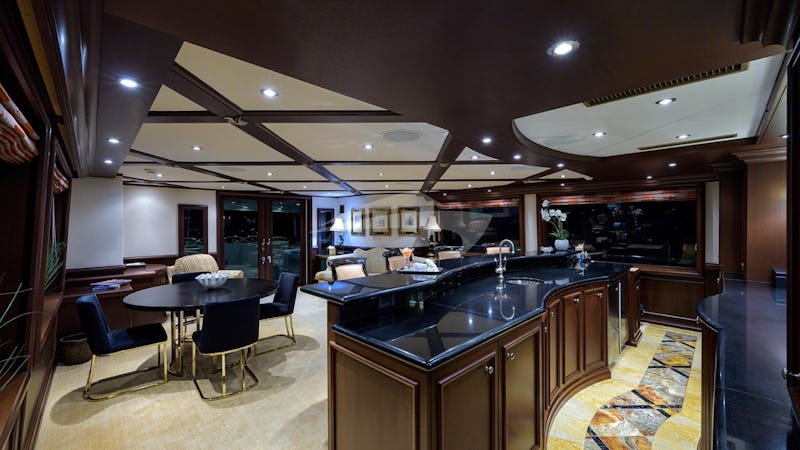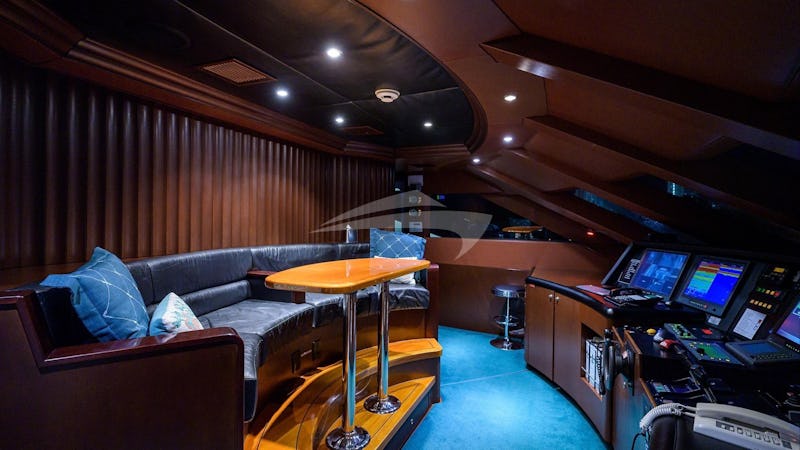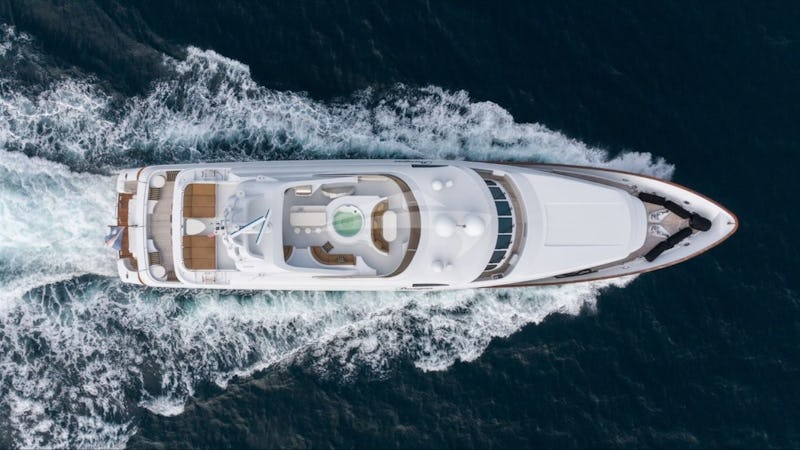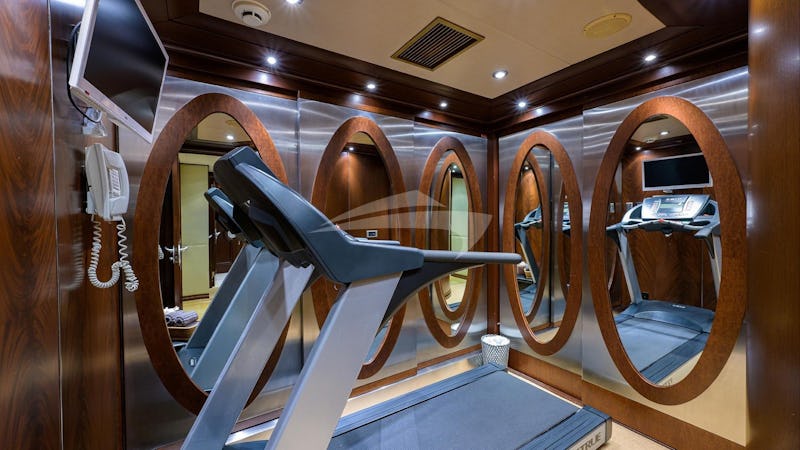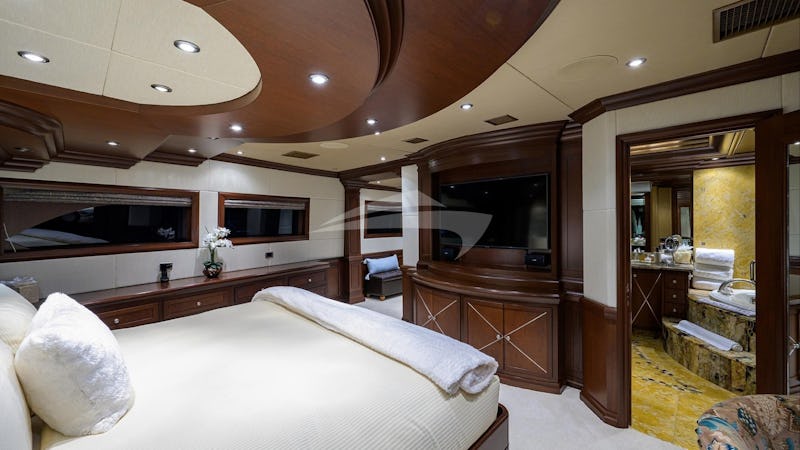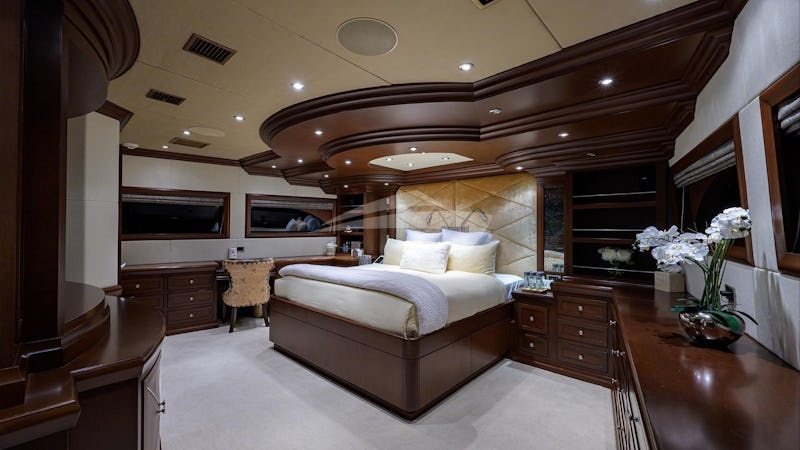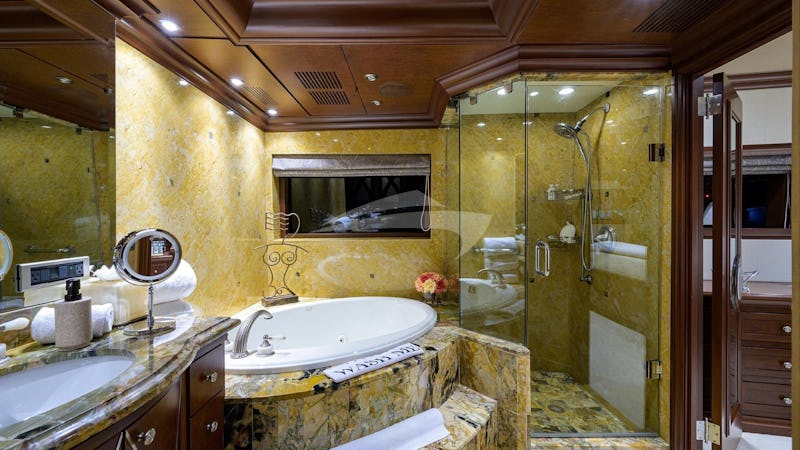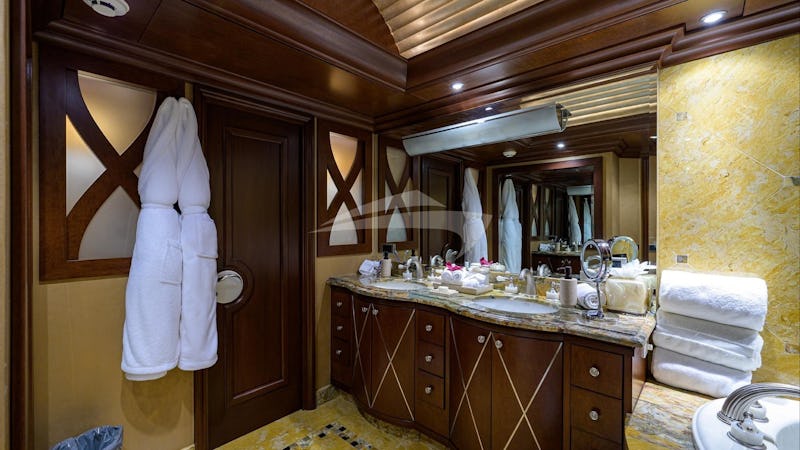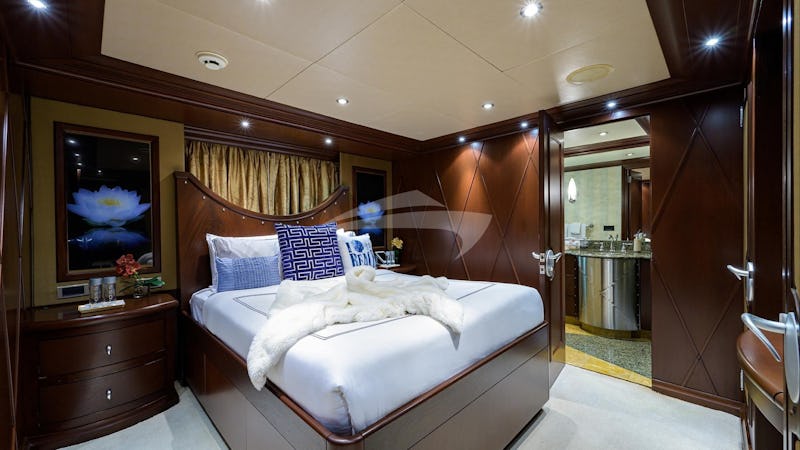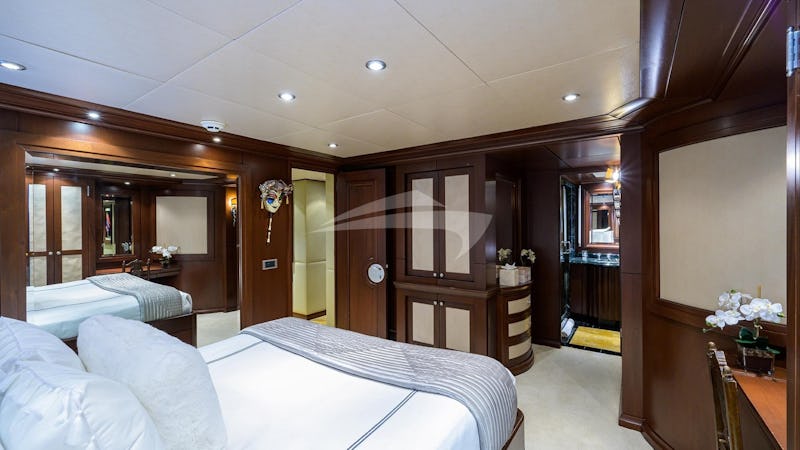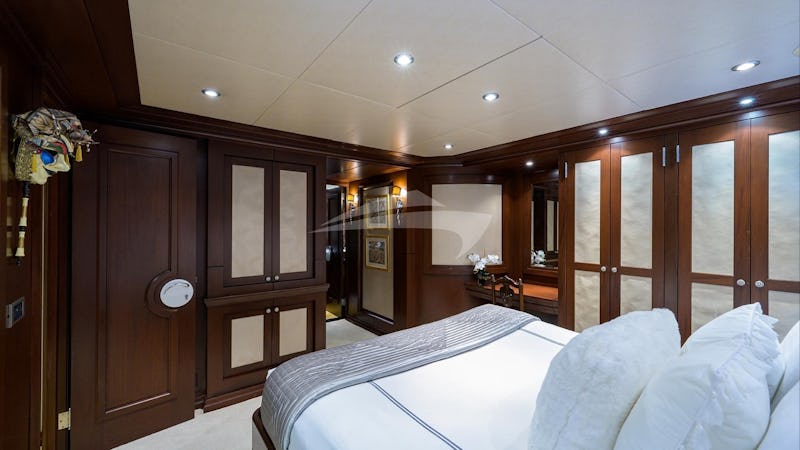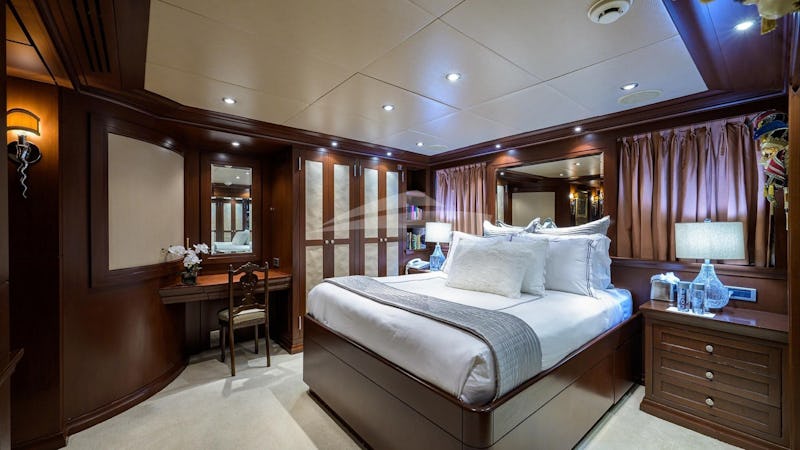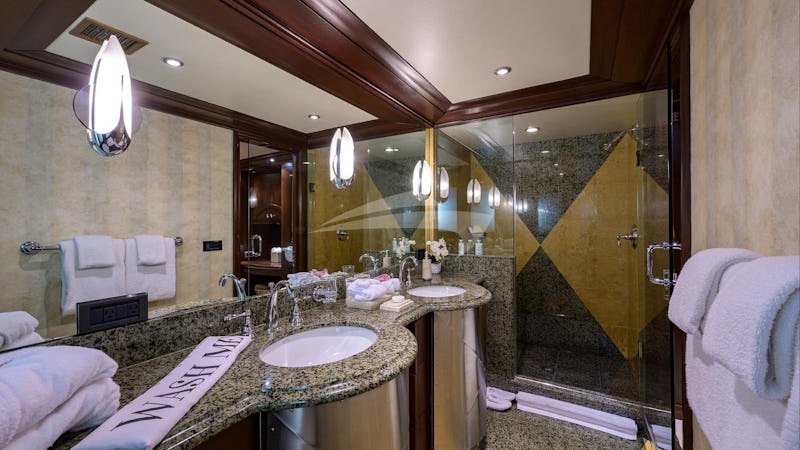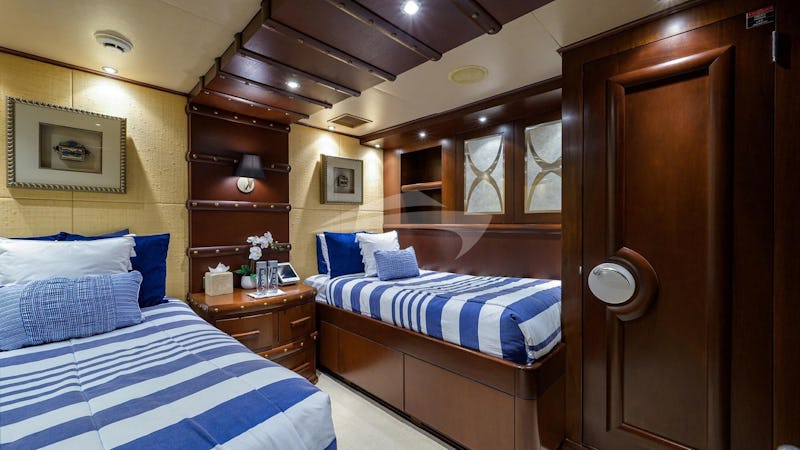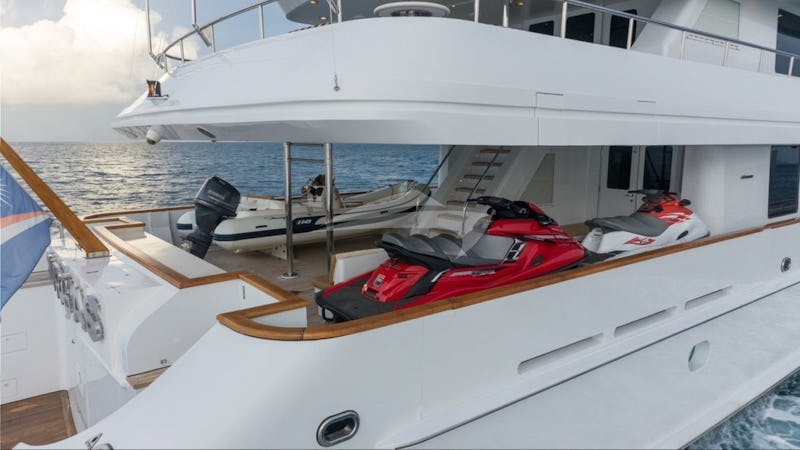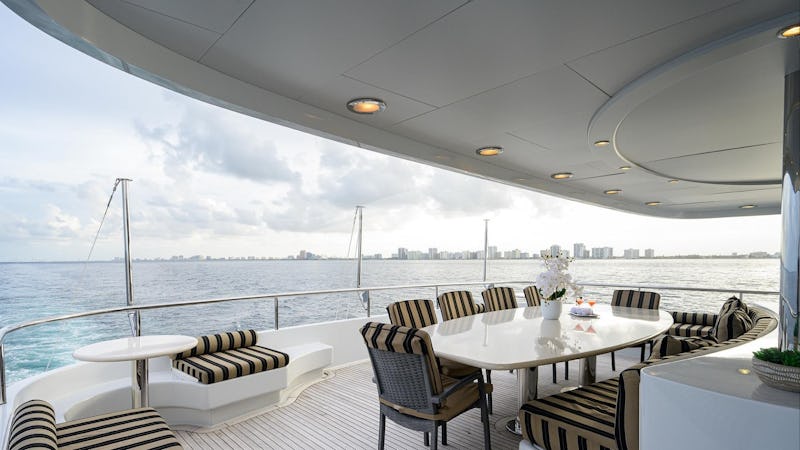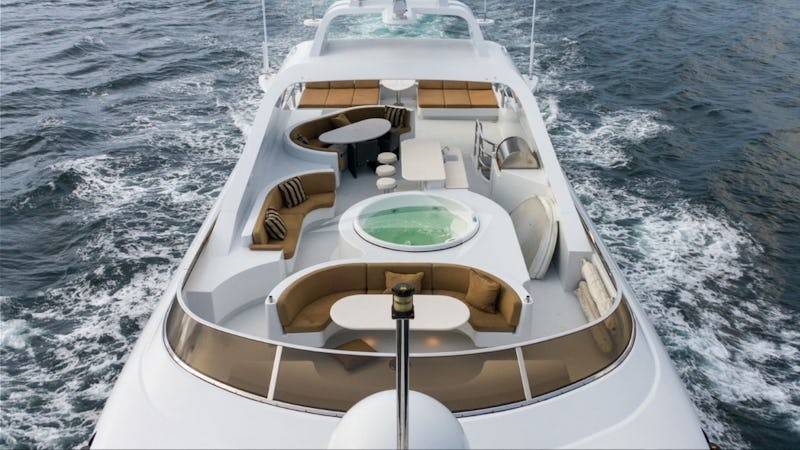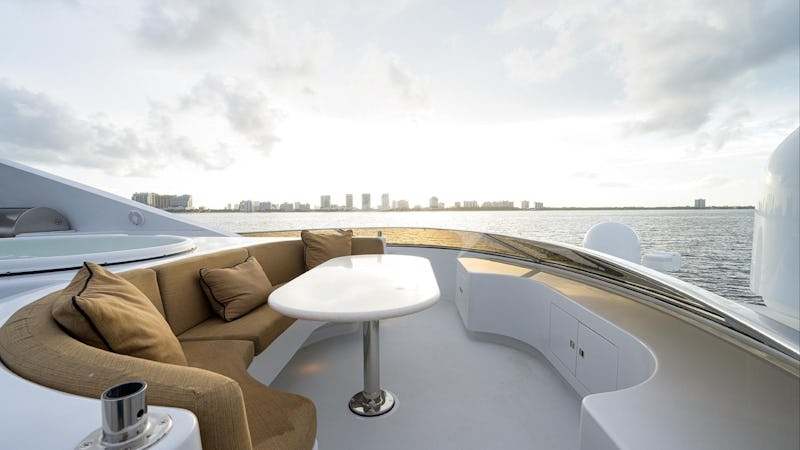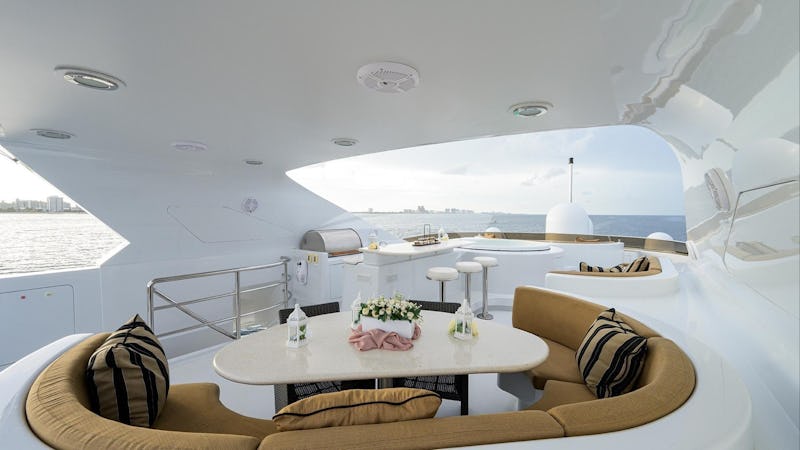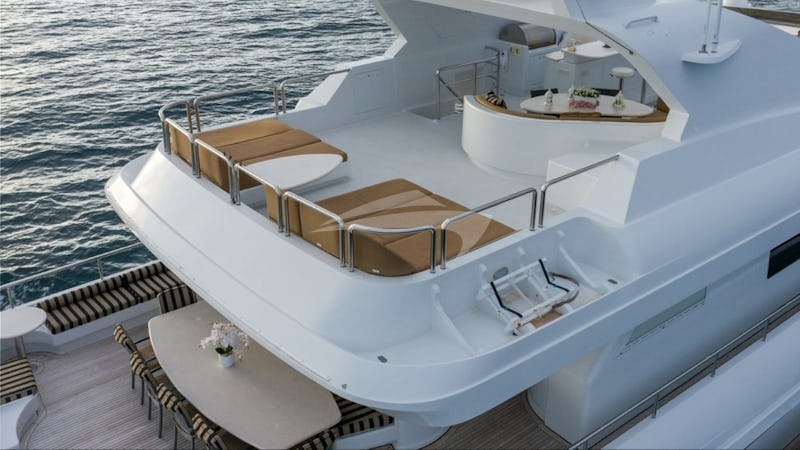 Contact Us For More Information
The private master stateroom located on the main deck features a luxurious king size bed. The large, his and her bath features marble, a large tub and central shower.
The remaining cabins are located on the lower deck accessed via a carpeted guest staircase that leads from the main deck to the grand guest lobby below. The four guest staterooms include a large VIP stateroom with queen size bed, 2 additional queen staterooms, and a twin stateroom. Each guest stateroom features ample space and private baths finished in marble, custom wall coverings.

Captain: Michael Murphy
Captain Murphy is a true water man. He and his family always lived on the water. When he was 11 years old his parents bought a house in Key Largo Florida and that is when the salt water got into his blood. Fishing and diving in the Keys laid the path for a life on the water. In 1990 Capt Murph started as a deckhand for Clipper Cruise Line. For 11 years following Capt Murph learned the nuances of small ship hospitality, guest services, and some very exclusive cruising areas. After getting his Captains license in 1994, he earned his way up to Captain of the small ship cruise line of American Canadian Caribbean Cruise line. In the late 90's he started working seasonally on yachts, and then in 2005 became full time in the yachting industry as the Captain on the 120' Christiansen "Kakela". Today as a seasoned Captain "Murph" leads a team of professionals and provides an enjoyable cruising experience creating memories of a lifetime.
Chef: Christy Brown
Christy is multi national as she was afforded the opportunity to be raise in many countries. She started her career in 2007 as an estate chef in New Orleans. As fate would have it she sat next to a yacht captain on a plane and he told her about yachting and the rest is history! After gaining valuable experience while working estates and on private / charter vessels Chef Christy is happy to provide bountiful flavors for the guest while also adhering to the safety of food regulations and special diets while practicing professionalism with a safe & mindful crew to continue a brilliant opportunity at sea . Chef Christy's objective in the role as Chef is to provide excellent and confident guest service. Some of Chef Christys favorite hobbies are 4quad roller skating, reading, finding new recipes, traveling, SUP, diving, zip lines pretty much anything outside
Chief Stewardess: Lara Flumiani
Lara was born and raised in north-east Italy, in the picturesque region of Friuli-Venezia Giulia. She left her home country and started travelling at the age of 20, first moving to the UK where she worked as a secretary for a diamond manufacturer then to the South of France where she instantly fell in love with the yachting world. She decided to start her career as Stewardess. Lara has lived and travelled in different parts of the world both for work and for pleasure. She is passionate about exploring new places and with almost 9 years of yachting background she is ready to deliver the best service and make your experience unforgettable.
1st officer: Joel Corbeira Gutierrez
Joel is from Mexico. He started his career on commercial and dive vessels. He worked up to being captain on 106' yacht in Turkey. His travels include Turkey, Greece, Italy, France and the Bahamas. He enjoys sports, movies and spending time with his family and friends. Joel always gives his best to make guest feel happy onboard. He treats guest with respect and has an excellent attitude. Joel looks forward to assisting the guest in whatever they request in order to give an incredible experience onboard!
Deckhand: Eduardo Velasco Tadeo
Eduardo is from Mexico. The sea has always been his passion. Part of his family is dedicated to work at sea. He started in the industry with fishing and dive boats. Since then, Eduardo has worked on numerous boats and has travel to Mexico, Honduras and the Bahamas. Eduardo always has a big smile and treats guest with respect. Everyday he stives to improve his skills to give guest the best experience on board Fortitude!
Engineer: Christopher Lopez
Christopher grew up in Puerto Vallarta Mexico. He started his career in commercial boating and segue into the yachting industry. He has traveled extensively in the Caribbean the US east coast and the Bahamas. He enjoys hiking, fishing, and listening to music. Christopher has knowledge and passion in his work and will do his best to make each guest experience on board the yacht comfortable and satisfying in every way imaginable!
Ammenities
37' Axopar, 17' Rib, Floating pool, Jet skis multiple, Paddleboards multiple, Water slide
Diving
Not Insured, Underwater scooter multiple