Yacht for Charter
MANGO
9866
41ft / 12.5M
| Builder: Lagoon
| Year: 2006
---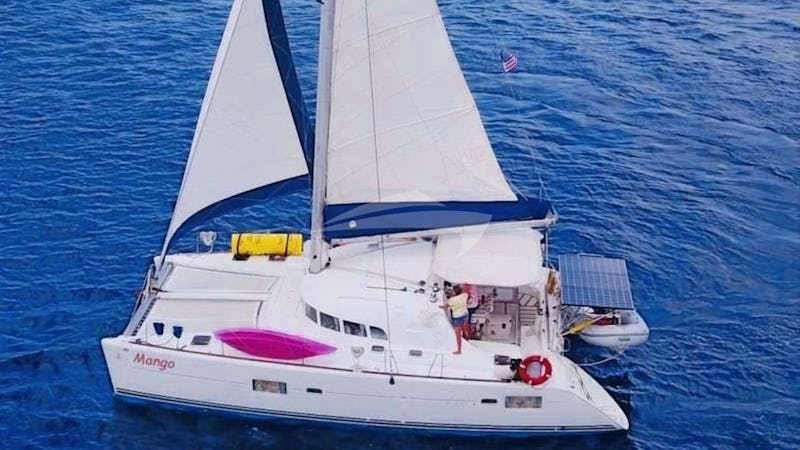 ---
Yacht Charter MANGO By Lagoon
Cruising Speed
7kts (13kph)
From:
$9,000
plus expenses
Contact Us For More Information
Captain: Kelly Conrader (57)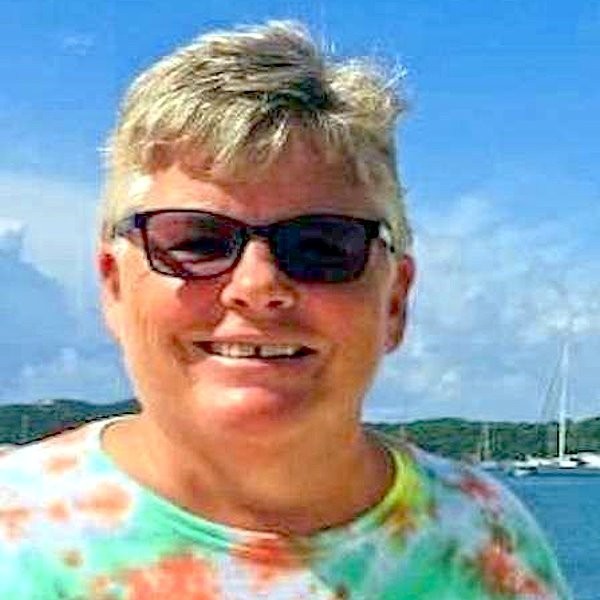 Growing up, Kelly had a sailboat which she sailed and raced for years. She spent many family vacations sailing in the British Virgin Islands since the late 1970′s. After working several years for a major electronics company, Kelly attended culinary school and after graduation worked as a baker and cook at a catering company, for 10 years in Portland, Oregon. After leaving the catering business, Kelly put her culinary education together with her computer skills and worked as a consultant, implementing systems and controls in restaurants. In 2012, she decided it was time for another change! She and Dianne formed the company, Time of Your Life Adventures and began providing sailing adventures in the Caribbean aboard their catamaran Mango.
First Mate / Chef: Dianne Winter (62)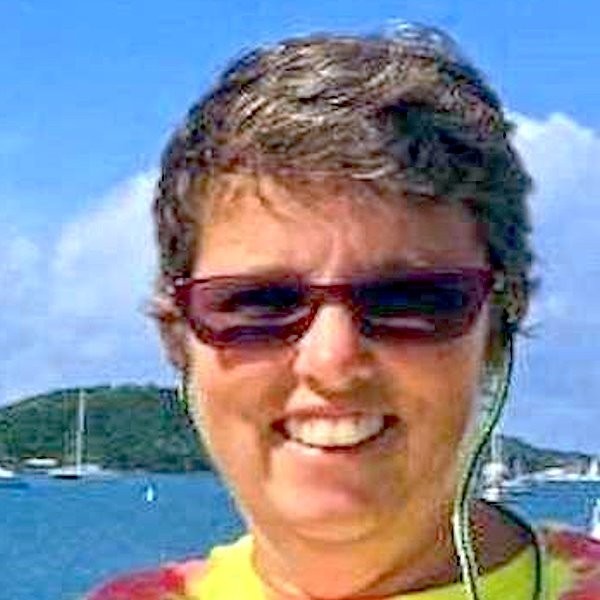 Dianne has worked in the culinary field since 1975. She graduated from Western Culinary Institute in 1989 and worked for The Red Lion Hotels. Dianne then spent the next 23 years as a Chef Instructor at Le Cordon Bleu Portland, receiving Chef of the Year twice and several Student Appreciation awards (student voted). She has been sailing in the British Virgin Islands since 1999 and has taken several ASA sailing courses over the years both in Portland and the Caribbean. In 2012, Dianne felt it was time for a change and remembering her mom's favorite saying a Turtle only moves forward by sticking out its neck, she decided It was time to live her dream. Dianne and Kelly sold almost everything they owned including their house and moved onto their 41 foot Catamaran S/V Mango. Dianne looks forward to dazzling guests with a cuisine that mixes Caribbean flavors with French techniques.
We Will Treasure Our Memories Forever!
This trip exceeded our expectations from the amazing food to the various island stops and excellent snorkeling - everyday was better than the one before. We really appreciate your kindness, knowledge of the islands and ability to make Mango feel like our home at sea.

Thank you for giving us so many wonderful memories! "Fun!", turtles, bellies full of delicious food, beautiful sunsets and sunrises, caves, Indians and so much more! We will treasure them forever.
Thank You So Much For A Wonderful Adventure!
Thank you so much for such a wonderful adventure! Every meal exceeded our expectations in every way. Mango was kept clean and tidy. She became our home for the week. The itinerary was just right for our family and I loved the ability to ask questions and learn so much about the islands and island culture.
I Forgot What Day of the Week it Was!
Kelly and Diane were so friendly and accommodating, from the first offer of a Pain Killer when we boarded early to timing the walk through customs between rain squalls at the end. The boat was amazingly clean that we could have eaten off the deck :) We tried the AC the first night and then decided we missed the ocean air to much so just opened the hatches for the rest of the week.

The food was so well presented and delicious that is was one of the highlights of the trip. We
don't eat this good when at home in fancy restaurants. We had a vegetarian among our group and everything was delicious for all.
The trip beat our expectations. The trip out to Anegada was smooth and so glad we opted for a cat. Snorkeling at the Indians was stunning. Everyday was special and felt exclusive with Captain Kelly and Dianne getting us to the right places early yet at a relaxed pace. I forgot what day of the week it was, haven't done that in a decade.

It was such an awesome trip.


Above and Beyond!
Captain Kelly and Diane went above and beyond in making our trip be all we could have imagined. A big yet unexpected bonus was how Kelly basically guided us on the 3 most impressive snorkel sites. In addition she used her GoPro video camera to film these 3 snorkel excursions. Kelly & Diane gave us a thumb drive with these videos and the many pictures they took during the week. We were fortunate to see several different creatures; Turtles, Moray Eel, Octopus, Rays, 1 Shark & a Dolphin to name a few in addition to the beautiful coral at Marina Cay and to many fish to count
Will Definitely Recommend to Others
We had the best vacation ever on Mango with Kelly and Dianne. The Islands were beautiful. The snorkeling was awesome.

The food was delicious and the boat was a great experience. Kelly and Dianne were great hosts and are now friends. This was a whole new experience for us.

Everything was great and we would love to be able to do it again one day and will definitely recommend it to others. ~The Kratt Group
Ammenities
Indoor audio system, iPod dock, 11ft Dinghy with 18hp, Beach games, Floating mats, Kayaks multiple, Paddleboard, BBQ, Deck shower, Special diets
Diving
Not Insured, Diving by arrangement, Snorkelling gear