Yacht Charter Itinerary Patagonia
---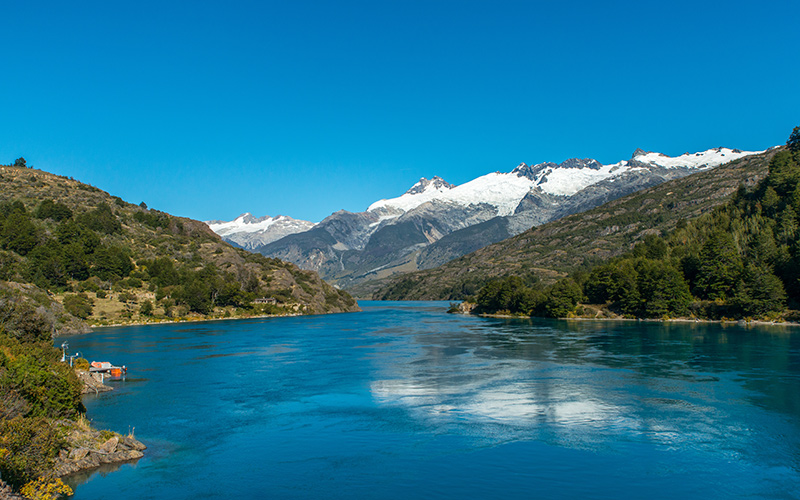 Luxury Yacht Charter Patagonia
An awe-inspiring frozen desert with dramatic scenery, majestic creatures, and untold adventure
Located at the southern tip of South America, Patagonia is a dramatic landscape of towering volcanos, mountainous peaks, and glacier-laden coastlines inhabited only by penguins. Travelers here will discover the infinite beauty of a truly unspoiled wilderness of mountains, fjords, glaciers, forests, and steppes.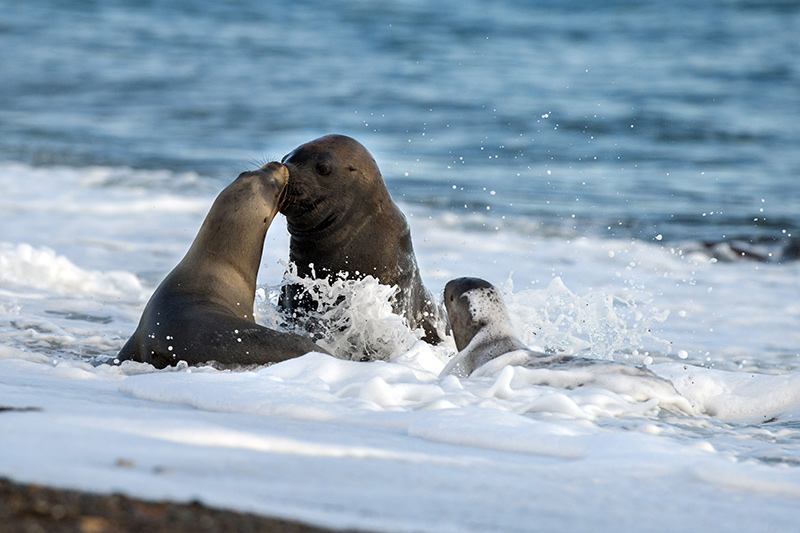 Chilean Patagonia offers breathtaking cruising grounds, making yacht travel the perfect way to experience everything this stunning destination has to offer. From the gorgeous scenery of Paradise Island to the narrow waterways between the dramatic fjords and Booth Island, beneath skies illuminated by the Southern Lights, every sight will awaken the senses.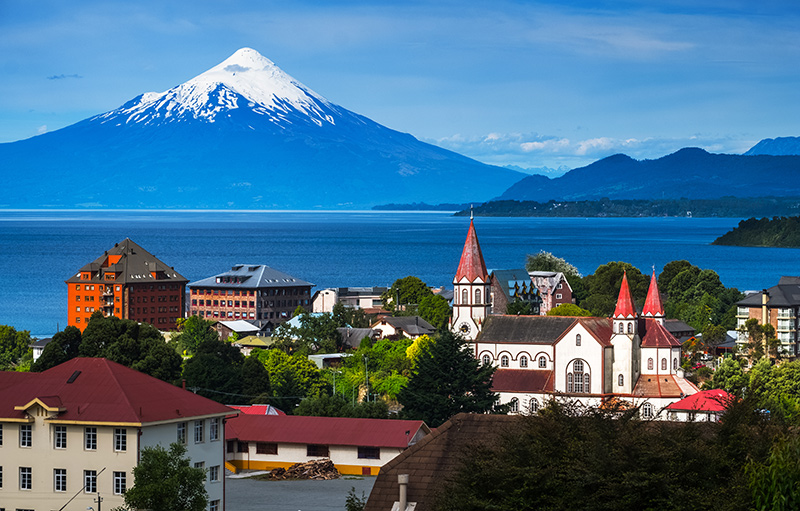 Between the cities of Puerto Montt in the north and Puerto Williams in the south, there are nearly 1,300 nautical miles of navigation through some of the most awe-inspiring views in the world. While some travelers take this jaunt before setting sail for Antarctica, it's an amazing journey in and of itself, offering countless islands, channels, inlets, coves, and magnificent glaciers.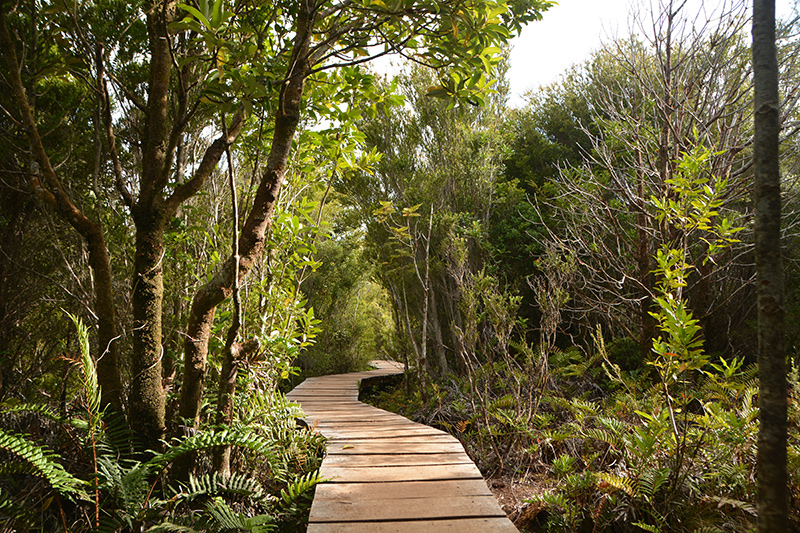 This suggested itinerary explores Northern Patagonia, starting your journey into a dramatic and mysterious world. Along the way, you'll have the chance for adventurous activities, from kayaking in bays and inlets teeming with penguins, to whale-watching in the wide open waters, or visiting tiny fishing villages and warming up in hot springs.
Surrounded by majesty, enchantment, and adventure, a Patagonia yacht charter will enthrall and captivate you in no time at all.
Puerto Montt
Your journey of a lifetime begins when you meet your yacht at the Oxxean Marina in Puerto Montt. From here, head south to enter the Comau Fjord, a beautiful 22-mile long inlet that ends up at Caleta Porcelana, where you can warm your body and soul in the natural hot springs. This the perfect haven for kayaking or paddle boarding, or some sightseeing from above on the yacht's helicopter.
Isla Mechuque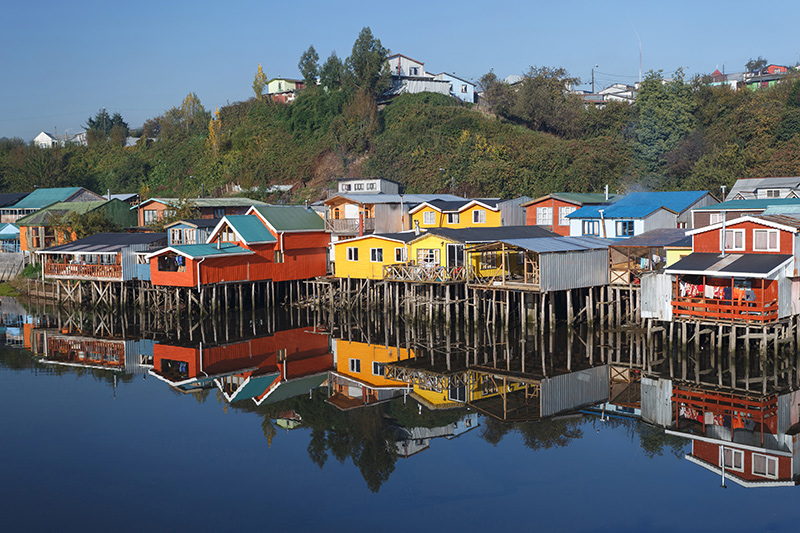 Enjoy serenity and splendor as your yacht cruises towards Isla Mechuque, a tiny island with more than its share of memorable attractions. Visit the island's two museums, several picturesque viewpoints, the characteristic wooden-stilt houses, and experience the famous curanto al hoyo, seafood cooked in a ground pit with hot stones and leaves.
Caleta Gonzalo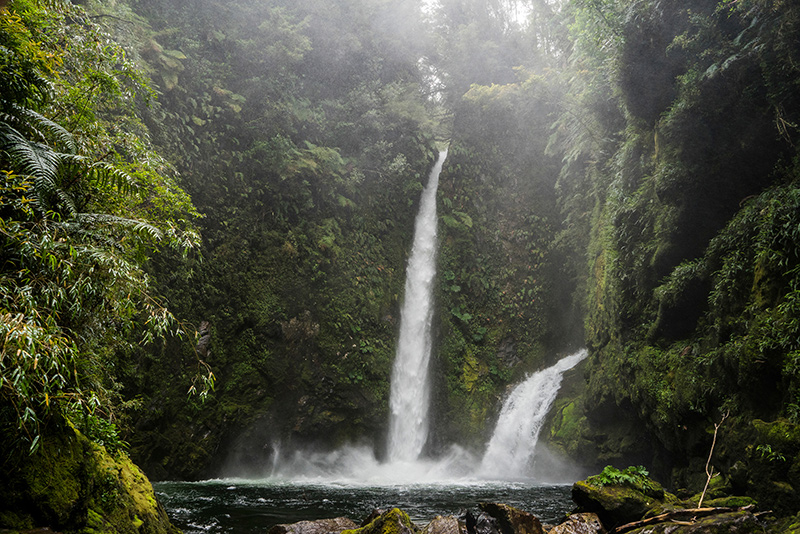 Travel southeast towards Pumalín Park nature reserve,one of the biggest eco-tourist attractions south of Chilé. Onshore, follow the trail near Café Caleta Gonzalo that winds through the lush rainforest and leads to a stunning view of a cascading waterfall. Return to your yacht to sip a cocktail and relax before cruising to your next jaunt.
Cailiín Island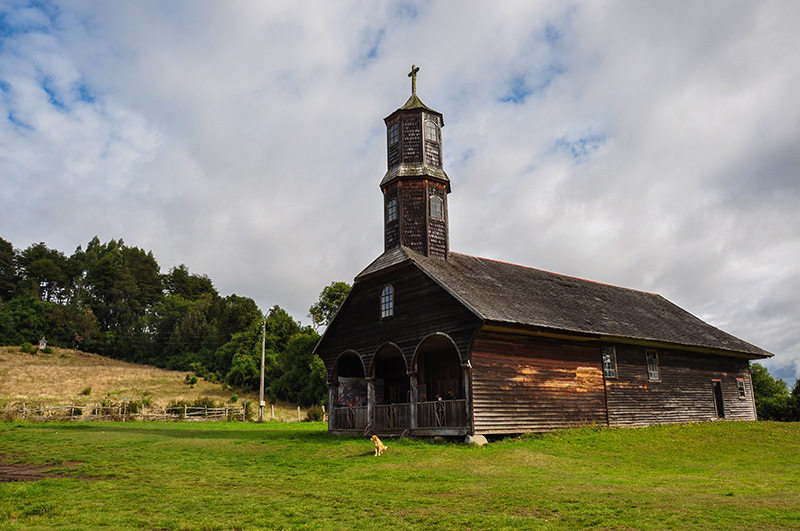 From Bahía Pumalín, your captain will cruise towards the southern part of Chiloé Island and continue southwest towards a small group of three islands, arriving at Cailín Island. Head ashore to explore the lush, forested landscape and miles of shoreline that Charles Darwin once explored. After your adventures on land, head back to your home on the water for a meal prepared by your chef.
Melinka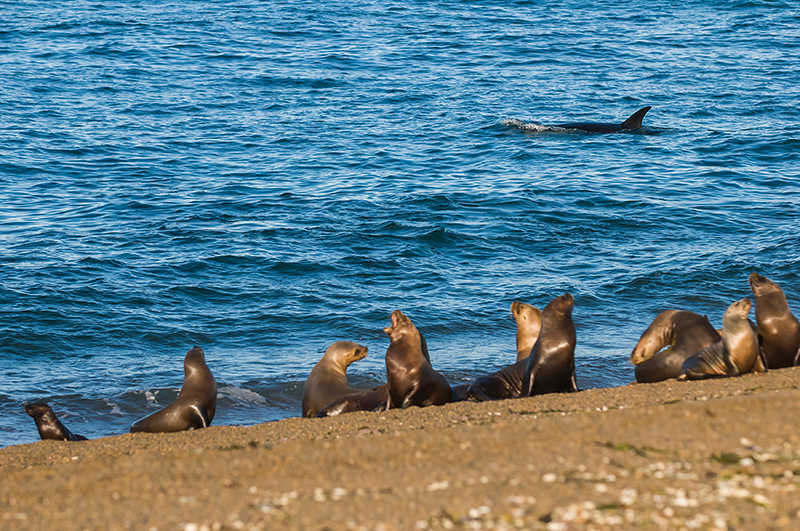 Wind your way south into the Archipelago de los Chonos, where you'll find an extraordinary tangle of islets and channels that are yours to explore. In this natural sanctuary of pure beauty, you can spot humpback whales nearby, as well as penguins, dolphins, and sea lions that call this land their home.
Puyuhuapi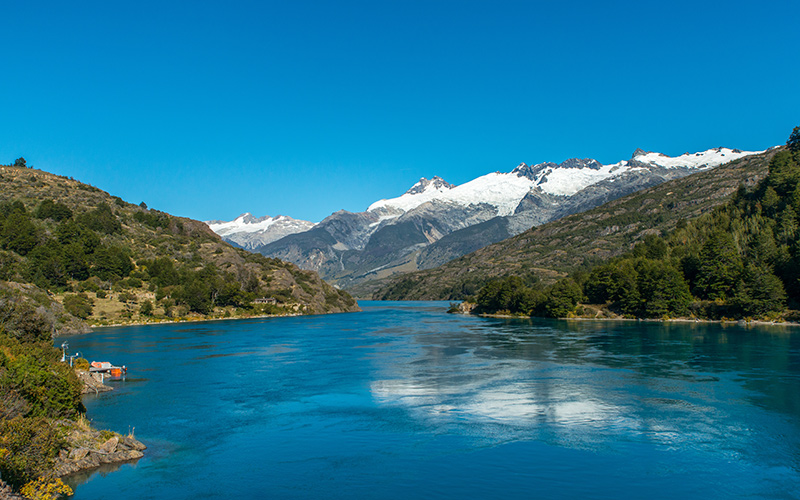 Accessible only by boat, this charming coastal town offers access to Queulat National Park, where glacier-capped mountains and untouched evergreen forests await. Puyuhuapi Lodge and Spa, a prestigious and exclusive resort, is the perfect spot to enjoy a little pampering. Book a massage at the spa, enjoy a delicious meal at the lodge's restaurant, or simply appreciate the view overlooking the harbor from the natural hot spring pools. Luxury at its finest.
Caleta Christiane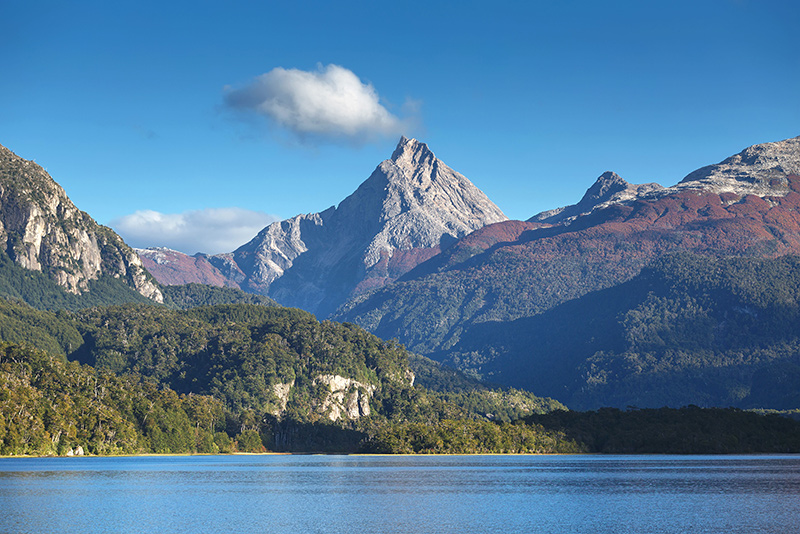 Weave your way through a labyrinth of islands to the eastern side of Isla Traiguén, an area filled with protected anchorages and stunning views of the Andes as the backdrop. Kayak, paddle board, or head ashore to experience adventure like never before. A river from nearby Lago Tronador cascades into the bay, creating a spectacular waterfall in a lush forest setting.
San Rafael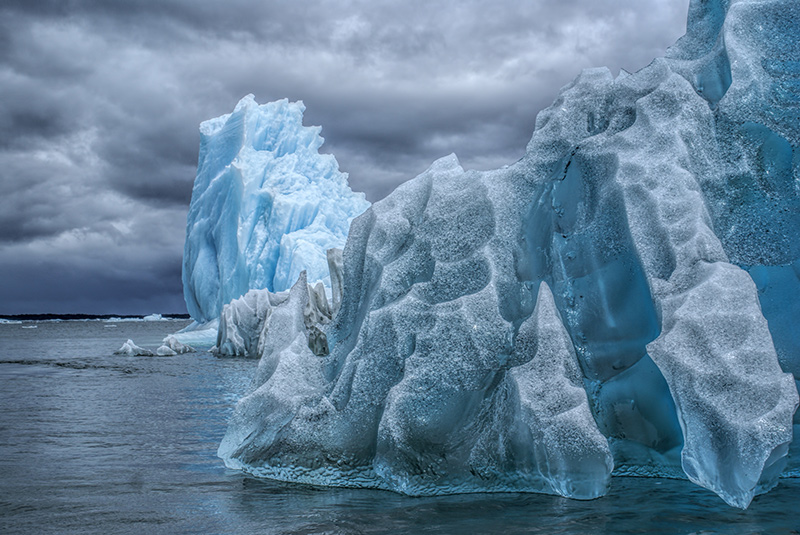 The San Rafael Glacier is the northernmost tidewater glacier in the southern hemisphere, and one of the must-see attractions of Northern Patagonia. This massive block of brilliant blue ice is surrounded by towering mountains amidst a green lake, a truly awe-inspiring vision of indescribable beauty.
Puerto Chacabuco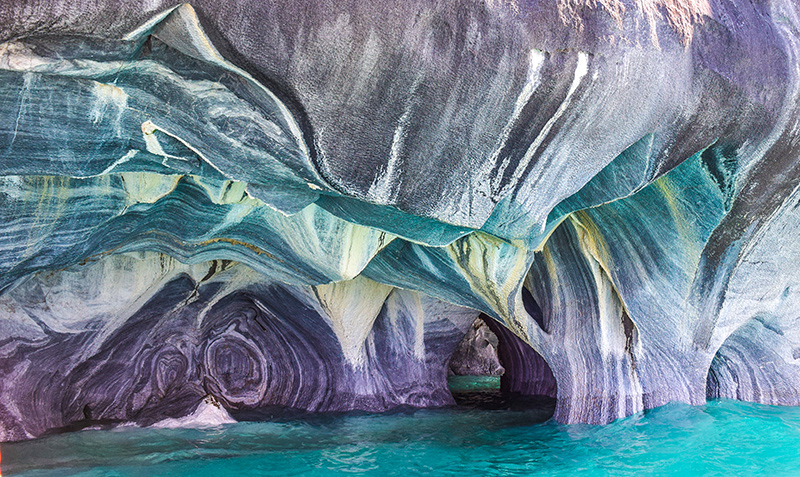 As you cruise towards the small port of Puerto Chacabuco where your transfer to the airport awaits, absorb the magnificent views of snow-capped mountains and the pristine waters that have been your surroundings on this memorable journey.
---
Patagonia Overview
TIME ZONE: Argentina Time UTC/GMT -3 hours
AIRPORT: Arrival: PMC – El Tepual International Airport
Departure: Coyaique Airport
CURRENCY: Chilean Peso (CLP) and the Argentinean Peso (ARG)
CLIMATE: The best times to visit Patagonia are October through November (springtime in the southern hemisphere) and December through February (summertime).
October 17°/3°C, 64°/36°F
November 22°/5°C, 72°/41°F
December 22°/5°C, 72°/41°F
January 22°/5°C, 72°/41°F
February22°/5°C, 72°/41°F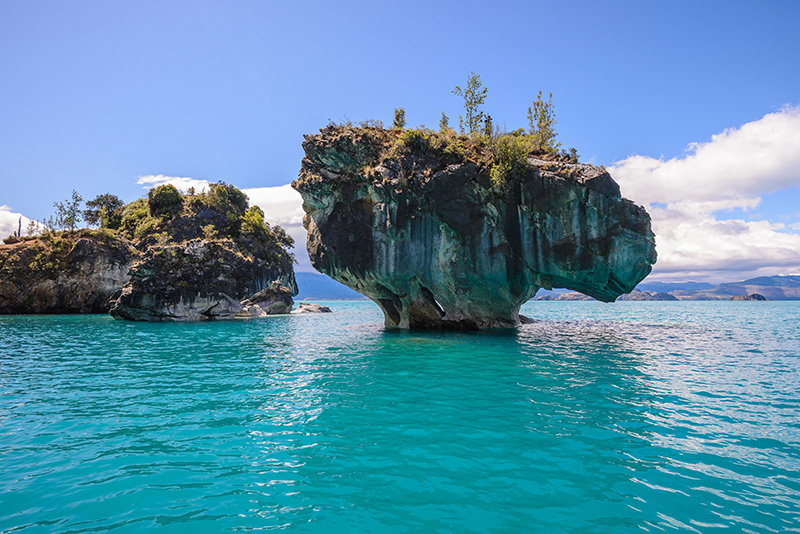 Experience luxury yacht Marcato in Patagonia: https://www.worthavenueyachts.com/08-03-2018/expedition-yacht-marcato-awaits-your-adventure/