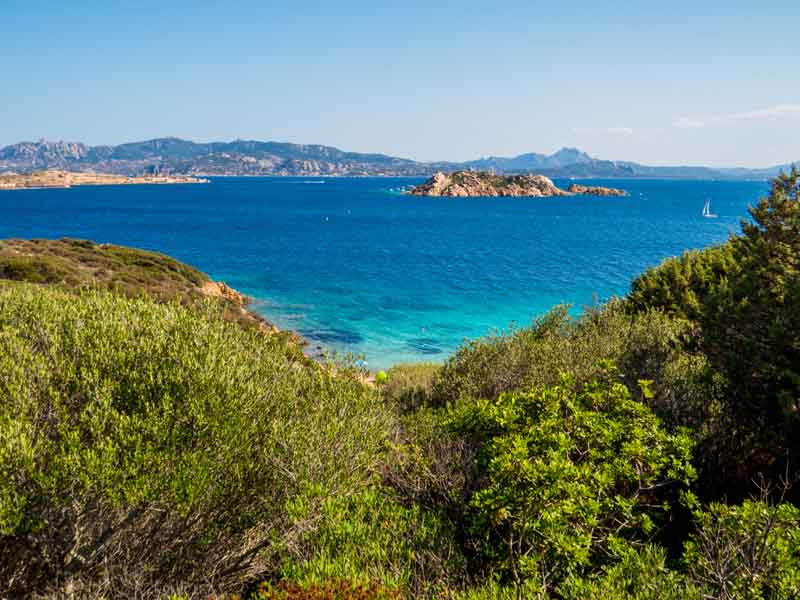 Corsica is a French island that is actually closer to the western coast of Italy than to the southern coast of France. It can be part of a yacht charter itinerary beginning in the French Riviera, in the Cinque Terre, in the Amalfi Coast or on the island of Sardinia.  Corsica can become a destination unto itself with a circumnavigation of the island.
No matter which way you choose to explore Corsica, expect to discover historic cities, picturesque harbors and charming villages filled with authentic boutiques and family-run restaurants.
Calvi
Calvi is one city that is wonderful to visit by way of charter yacht. The locals will tell you that this is where the explorer Christopher Columbus was born. As evidence, they will show you his bust mounted within one of the old city walls. Whether or not the legend is true, it helps to explain the affection that Corsicans feel toward the Italian city of Genoa. The two cultures blend here in a mix of food and architecture that feels immensely authentic in broad Mediter­ranean style.
Bonifacio
Also a must-visit city is Bonifacio, whose stone buildings stand like sentries atop centuries-old cliff sides. Your charter yacht will cruise past this incredible façade and into the channel that leads to the town itself.  Here the marinas teeming with local boats and shops line the entrance on both sides. Once your yacht is tied to the dock, you can step ashore for a tour of the old city atop the cliff, where even the cemetery is fascinating thanks to its majestic mausoleums.
discover the best of yachting