Below is a taster of some current USA yacht sales available through Worth Avenue Yachts. View the full selection of current yachts for sale in the USA here.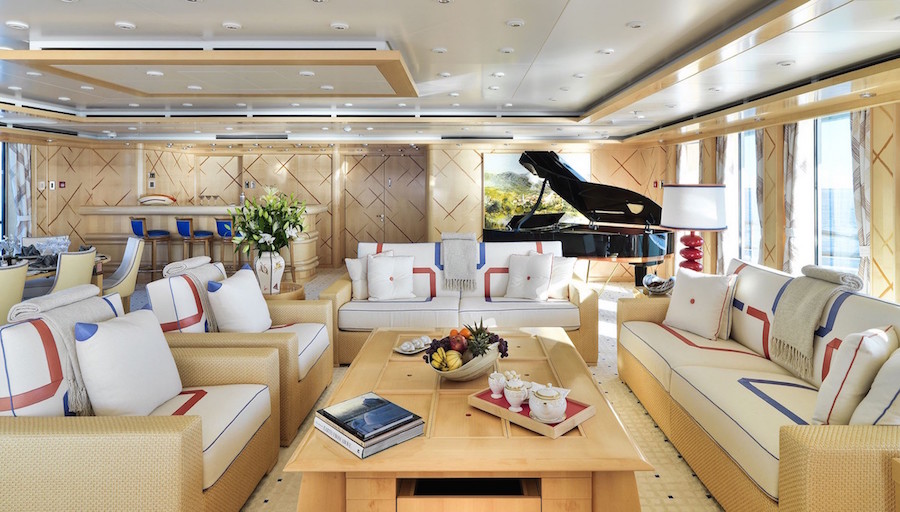 One yacht for sale in Florida is the absolutely spectacular motor yacht NATITA. At 216'7 (66m), this mega yacht boasts a cinema, helipad, a stunning cascading splash pool, palatial beach club and a tender garage for its 4 tenders and huge array of watertoys. This yacht offers extraordinary interior volume, with 700 square meters of guest accommodations, which include two extra twin cabins, taking the total number of berths to 14. Built in 2005, NATITA underwent a major refit in 2012, and is considered one of the most exciting yachts on the luxury yacht market today.
Also based in Florida, 190′ (57.91m) motor yacht SKYFALL from Trinity Yachts is an exceptional charter yacht. Sleeping 12 guests in 7 palatial cabins, SKYFALL carries a huge range of watertoys and has expansive deck spaces for entertaining. With a draft of only 8'6″, a top speed of 21 knots and a maximum economical range of 4600nm SKYFALL combines true ocean going capability with the versatility of reaching those shallow secludes bays and marina that are impossible for most yachts of this size.
Motor yacht SAHARA is one of the great selection of expedition yachts for sale. Yacht SAHARA is based in Seattle, USA. At 323′ 0″ (98.45m), this striking converted explorer vessel was built in 1968 and refitted in 2014. Sleeping 36 guest in 18 cabins, this yacht is perfect for extended families and large corporate groups. Another explorer vessel based in Seattle is 210′ 0″ (64.01m) ATLANTIS II.
In Atlantic City, New Jersey, TRIUMPHANT LADY is a Sterling Yachts motor yacht for sale. Sleeping 10 guests in 5 staterooms, this 1985 yacht benefited from a major refit in 2009.
In Charleston, South Carolina, lies yacht for sale INTUITION II, a classic 1972 motor yacht from premium Dutch builder, Amels. This ocean-going expedition yacht measures 196′ 0″ (59.74m), and is presented in good condition.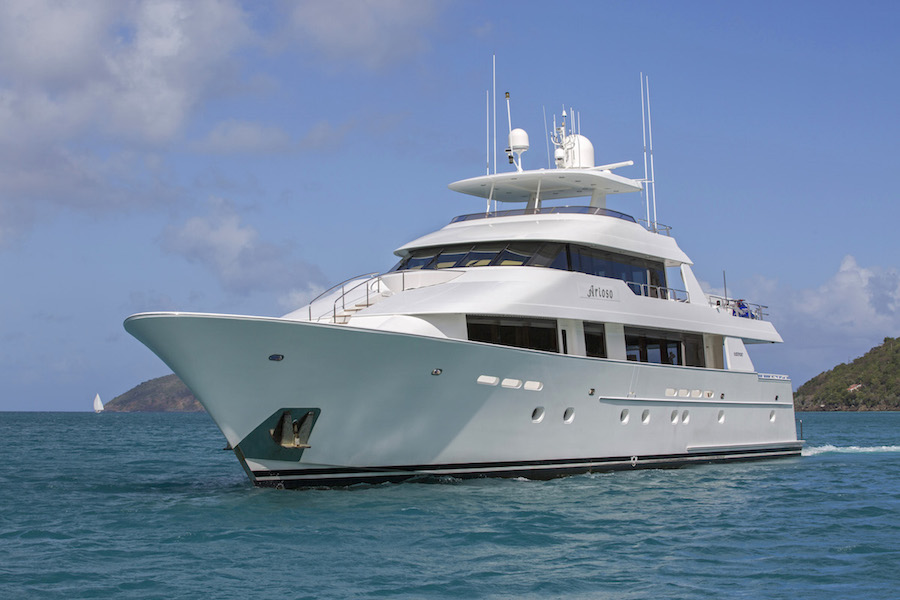 130' ARIOSO is another yacht for sale in Florida. A 2006 motor yacht from renowned American yacht builder Westport, yacht ARIOSO has benefited from a major refit in 2015 and is presented in immaculate condition. With 5 well-appointed staterooms accommodating up to 10 guests, this yacht has an elegant and light décor throughout, and sports Wi-Fi and a good range of AV capabilities as well as a deck Jacuzzi and a wide range of watertoys.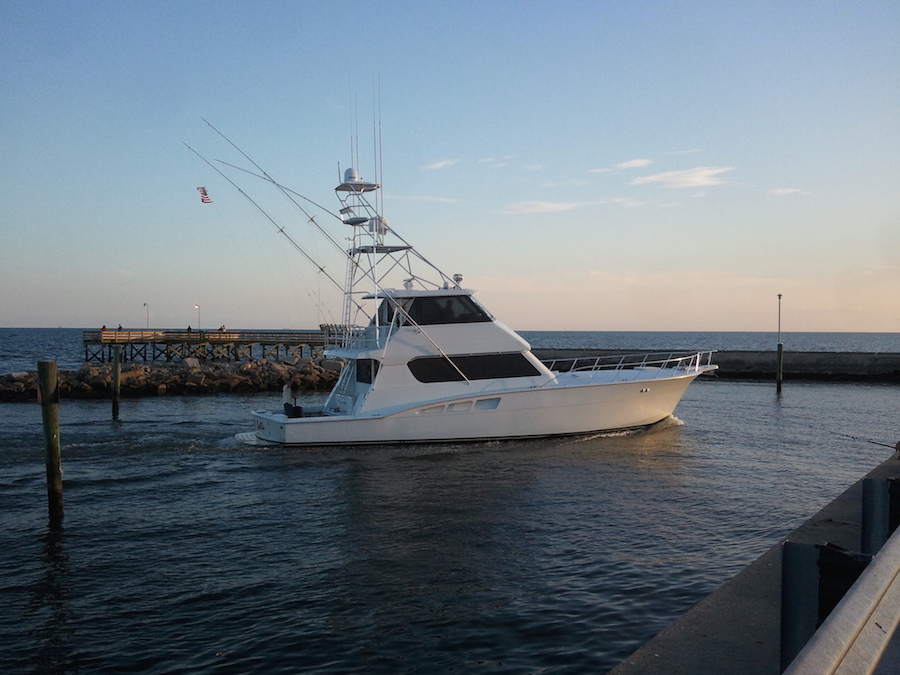 For those interested in purchasing sportfisher yachts for sale; in Florida for example, the 60′ 0″ (18.29m) sportfisher CAY SAL from Hatteras might be for you. Sleeping 6 guests in 3 cabins, CAY SAL was built in 1980, with a recent refit in 2010. Named after the gorgeous island in the Bahamas, this yacht is ideal for relaxed cruising and fishing with friends and family.
This is just a tiny selection of the USA yachts for sale through Worth Avenue Yachts. For complete listings of USA yacht sales – including some exciting new build projects – visit our page here current yachts for sale in the USA or contact one of our friendly brokers to have a search tailored specifically to your requirements.