Luxury Yacht Charter in The Balearics, Spain
---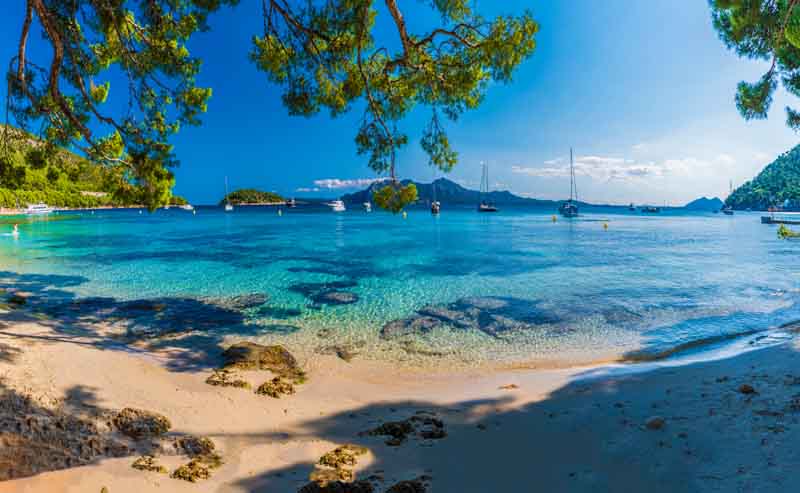 Luxury Yacht Charter in The Balearics, Spain
One of the hottest yacht destinations on the planet with something for every desire
This sun-kissed archipelago east of the Spanish mainland is dominated by four stunning sisters: Majorca, Ibiza, Menorca, and Formentera, together known as the Balearic Islands.  With each island having a distinct personality, this mecca of tranquil islets, crystal clear seas, cosmopolitan cities, and glamorous party scenes has something for every mood.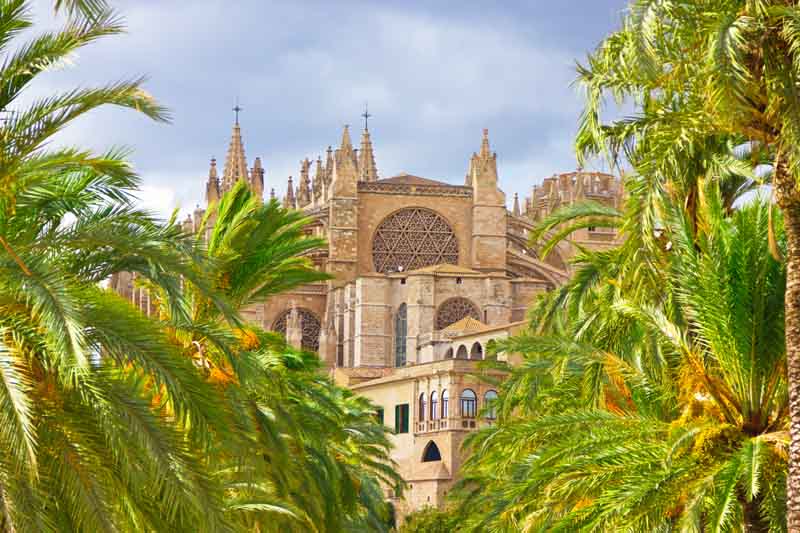 Majorca, the largest of the islands, offers contrasting pleasures, from laidback, nature-oriented getaways to adventurous excursions. In the capital city of Palma, the impressive La Seu cathedral towers over the picturesque Old Town offering a beautiful overlook of the yacht-filled harbor. Adventurers will delight in everything from biking trails and golf courses to scuba diving and winery tours.
Menorca is a haven for the low-key traveler, enticing visitors with its archeological wonders and postcard-perfect beaches.  The island was declared a Biosphere Reserve by U.N.E.S.C.O. in 1993, and it's evident in the protection of marine reserves, unspoiled beaches, and the preservation of buildings.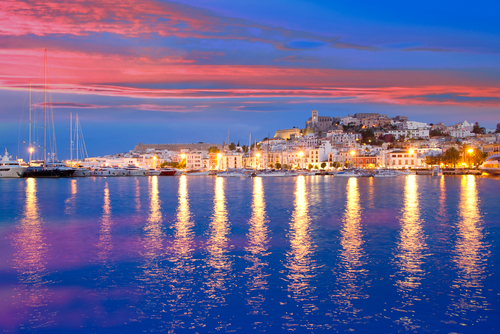 While they are sister islands, Ibiza and Formentera are wildly different from one another (as sisters often are), yet offer the perfect balance for travelers seeking the whole Balearic experience. Ibiza is renowned as the iconic party spot, offering scintillating, all-night entertainment, where Formentera slows things down with its long stretches of white sand beaches and boho-chic vibe.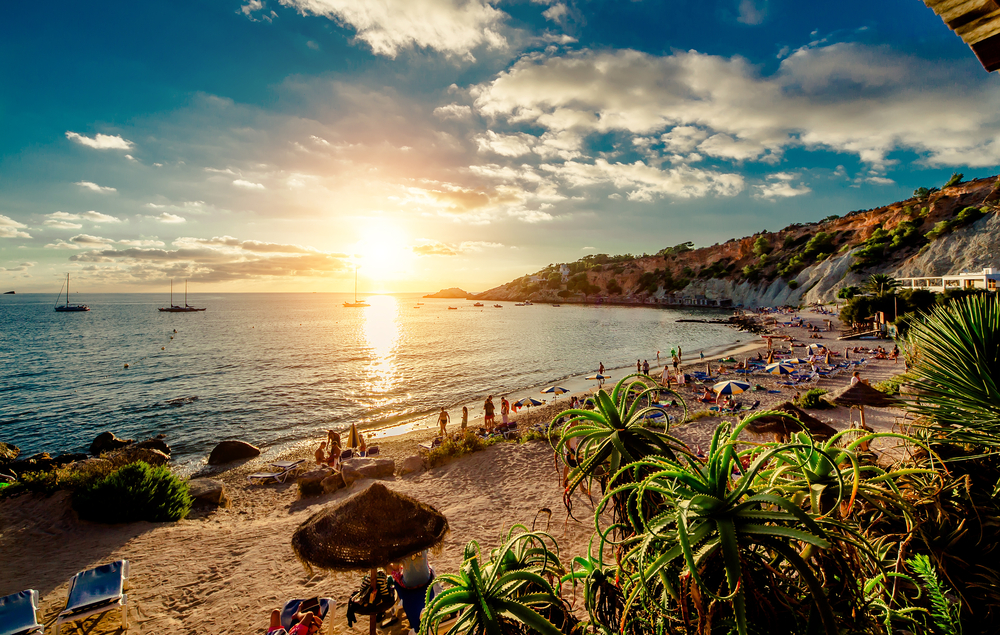 Quite possibly the most enticing draw of this archipelago is that it basks in the glorious sunshine 300 days per year, making it a stellar choice for a tropical getaway just about any time of year.
Whatever your sensibility, a yacht charter to the Balearics will satisfy your every whim.
Palma to Cabrera Island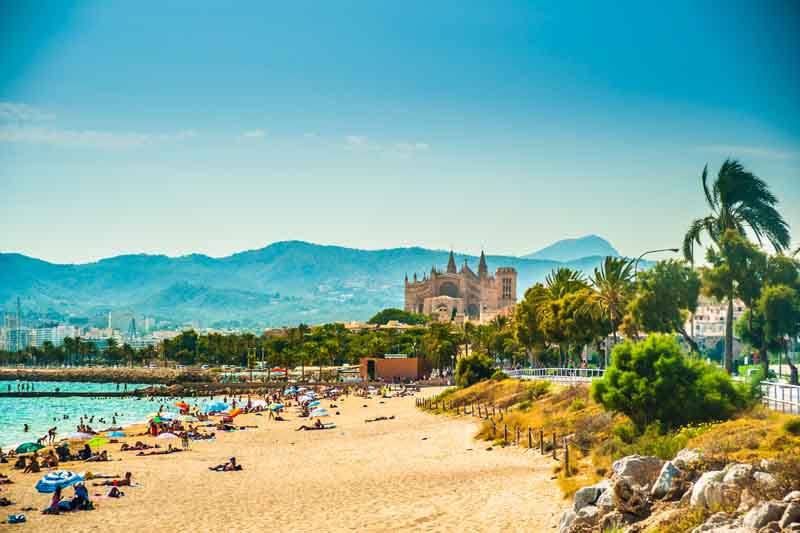 Arrive in Palma make your way to Old Town, where you can stroll the winding streets and stop in one of the resident eateries to enjoy tapas and a local beer. Or, dine by the water's edge at the Sea Club, an open-air restaurant found in the Cap Rocat fortress, that offers stunning views of the sheltered bay.
Cabrera Island to Ibiza Town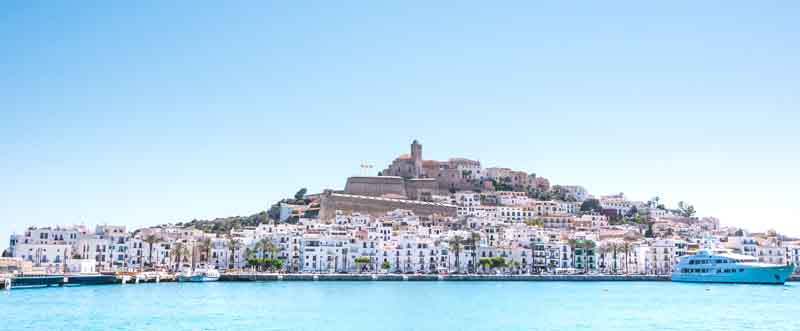 Walk the cobblestoned streets of Ibiza Old Town and you'll find many sophisticated bars, scintillating night clubs, and unique venues to see an unforgettable cabaret show. The harbor is the perfect spot to enjoy a cocktail before returning to the respite of your yacht.
Ibiza Town to Formentera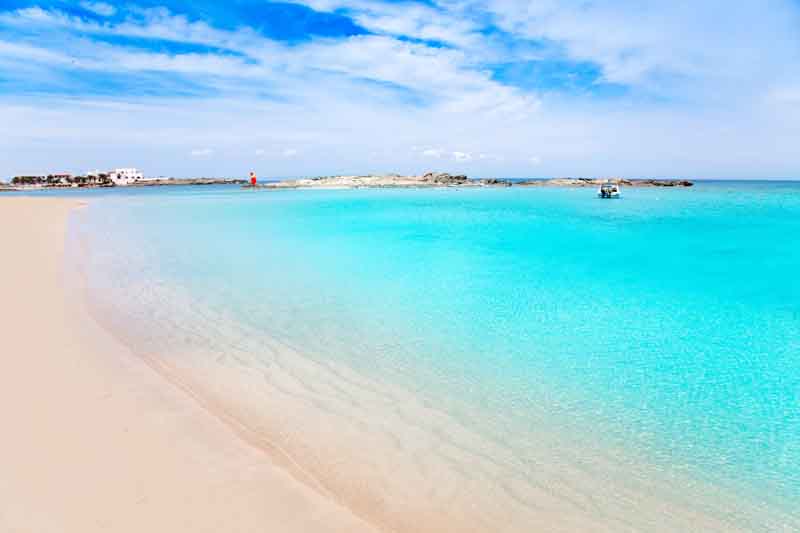 It's just a quick jaunt to the island of Formentera, where beach lovers will delight in long stretches of white sand beaches and crystalline turquoise waters. Enjoy a cocktail from the Mojito Man, who will tender over to your yacht and mix custom mojitos to sip on your deck. Head ashore to one of the pristine beaches, grab a bite at a local eatery, or indulge in a mud bath at the hot spring on Espalmador.
Formentera to Es Vedrà
Make your way along the southern coast of Ibiza to an anchorage under the mystical rock island of Es Vedrà. Then grab your snorkel and explore around this legendary spot, touted as the tip of the long lost city of Atlantis. Venture ashore to Es Boldado and sample the delicious paella while admiring stunning views.
Es Vedrà to Andratx, Mallorca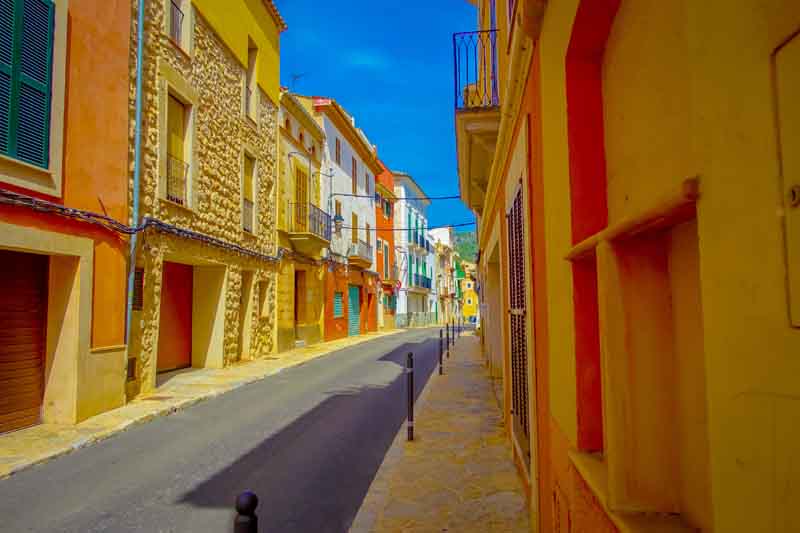 As you cruise back across to Mallorca, sit back and plan fora relaxing day of watersports while anchored beneath the statuesque Cabo de la Mola. Venture further inland to the old town of Andratx, with its quaint, narrow streets and rustic heritage. Just outside Port d'Andratx marina is an excellent spot for diving.
Andratx to Port de Sóller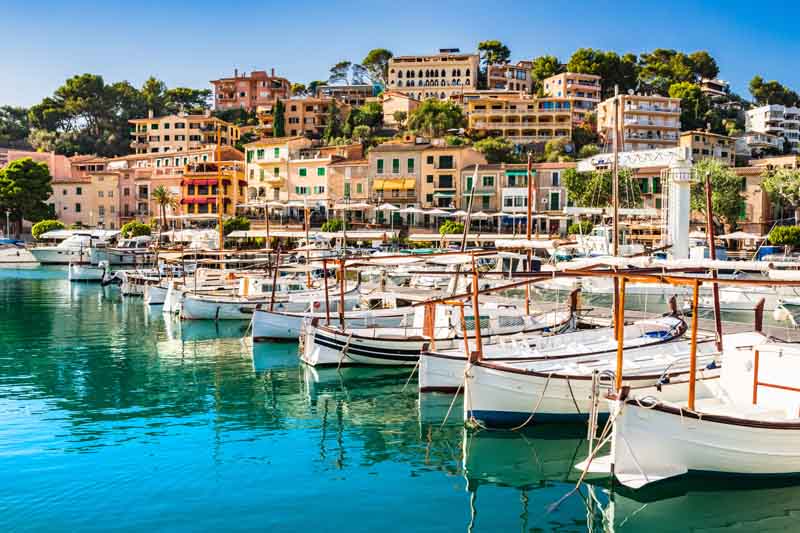 Anchor within the horseshoe bay of Port de Sóller, a lovely seaside retreat that until recently, was one of the island's best-kept secrets. Venture on land to the mountain town of Sóller and walk the cobbled streets lined with charming cafes and restaurants. Nearby is the coastal village of Deià, home to the exclusive La Residencia hotel. After exploring, return to your yacht and enjoy a meal prepared by your chef.
Port de Sóller to Pollensa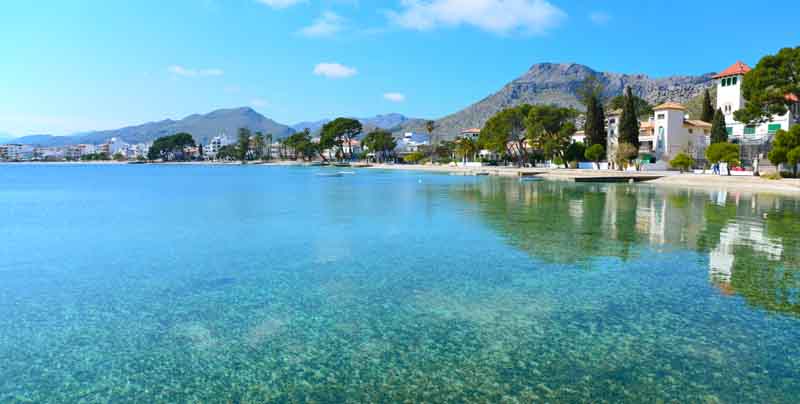 Surrounded by tranquil coves and inlets, Formentor and Pollensa offer the perfect solitude for an idyllic anchorage. Make use of your yacht's water toys or venture ashore for a scenic hike, a round of golf, or a leisurely bike ride along the picturesque coastline.
Pollensa to Cala Morell, Menorca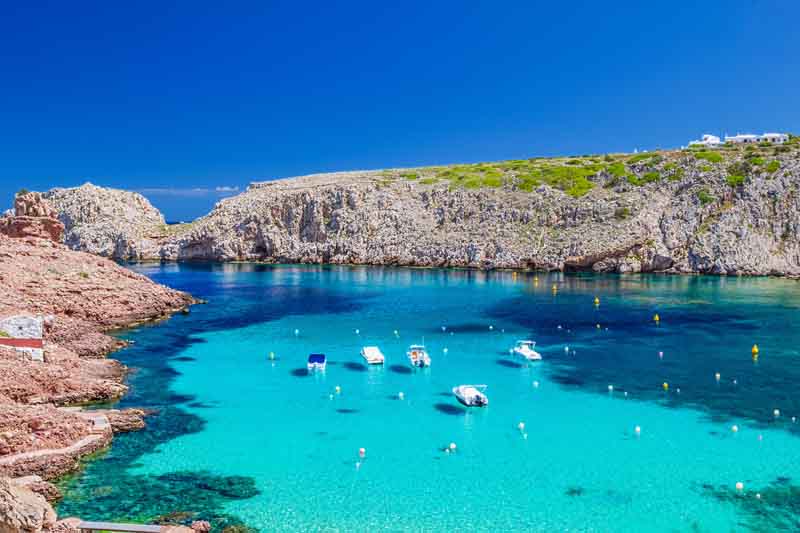 The more tranquil island of Menorca is just a quick jaunt away. Once you arrive, relax the day away, swim in the clear waters, and leave your footprints on the white sandy beaches of Cala Algayarens and Cala Morell.
Cala Morell to Palma, Mallorca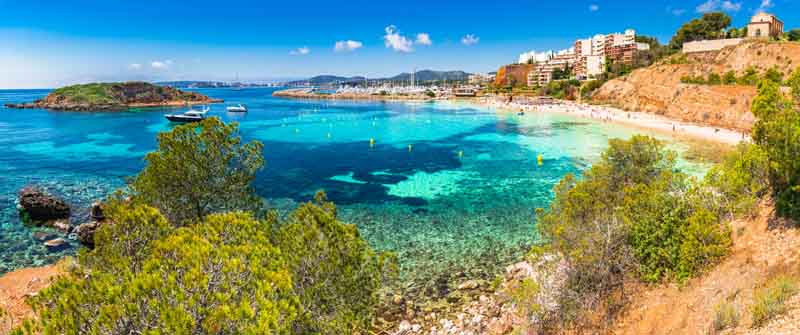 Anchor off Puerto Portals, the glamour hotspot of Mallorca, and explore all the lively port has to offer. Then cruise around to Palma for one last visit to Old Town before your journey comes to an end.