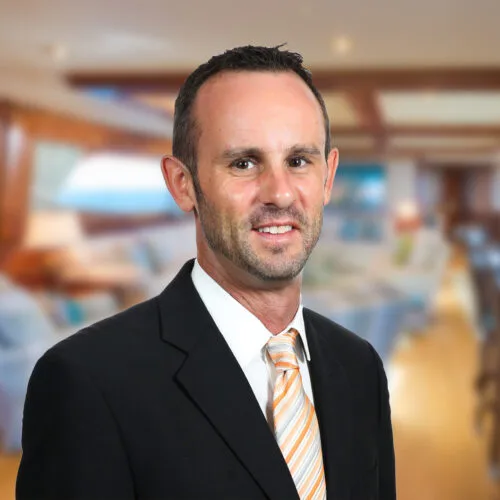 ---
Brad Topovski
---
From Captain to superyacht broker, Brad has worked within the yachting industry for more than 16 years.
Brad was introduced to boating at an early age, as he was raised in northern Ohio and started boating with his parents at three months old.  He spent summers traveling all around the Great Lakes with his parents, and a lot of time boating with his grandparents on the west coast of Florida in the winter.  Starting in high school, Brad began managing and taking care of boats in the summers.
Brad's passion for boating turned into a lifelong career in 1999 when he began full time in the industry as a Captain. He has run several private and charter yachts, ranging in size from 70 to 112 feet. As Captain, he has cruised the Great Lakes, traversed the entire Eastern Seaboard of the United States, and spent extensive time in the Bahamas and Caribbean.
Brad has overseen three new build projects and also managed several extensive refits.  His extensive knowledge of what makes a yacht work and how an owner might use it will help you to find the perfect yacht. Brad is based out of the Worth Avenue Yachts office in Ft. Lauderdale, FL and can help you with any of your yachting needs.