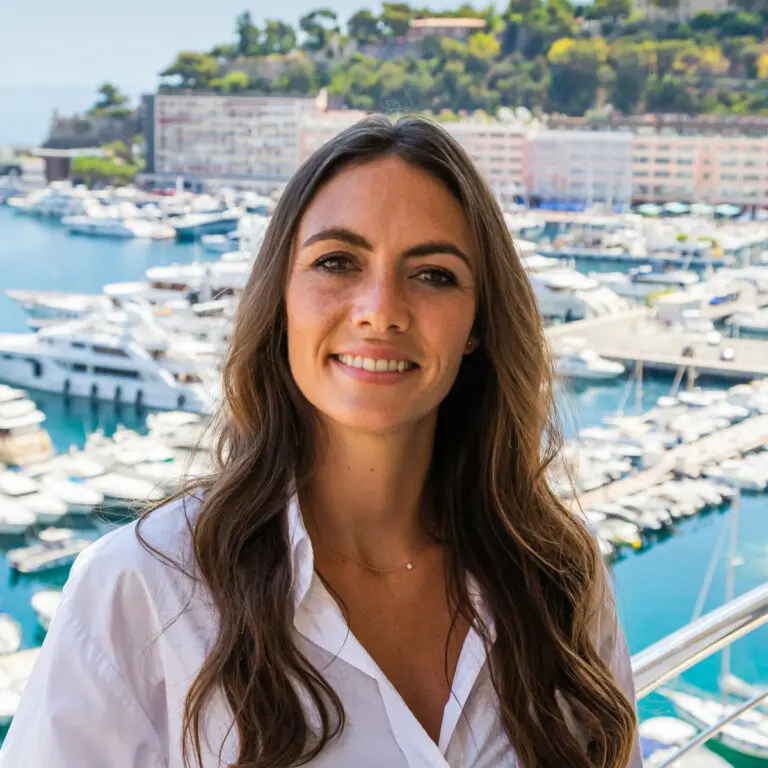 ---
Chloe Astori
Admin
---
Born and raised in the South of France, Chloé has always been fascinated by the ocean. Cruising on the Mediterranean sea is what makes her feel truly fulfilled. She is never happier than when she is on or in the water!
She decided to study in Cannes University, where she graduated in 2013 with a degree in the yachting business. Since then, Chloé has worked with various brokerage companies in the South of France. She first worked as a stewardess, an office manager, an assistant in yacht sale and charter, and then became a Yacht Charter Broker.
Fluent in French and English, she has an extensive knowledge of the hospitality industry in Monaco as she worked as a personal and executive assistant. This full insight into the luxury industry, her enthusiasm and dynamism make her a great addition to the Team of the Monaco office.
It also allows her to provide the best service to her clients and answer their needs in the most efficient and satisfactory manner…always with a smile. She does her utmost so that you have memorable dream-like moments that you can share with friends and family.