Yachts Available For Charter In The Bahamas This Summer
---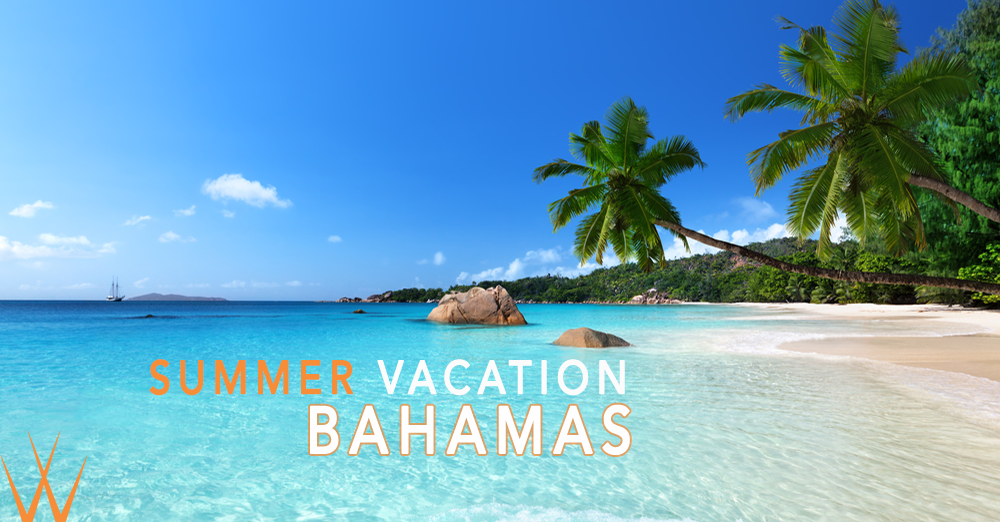 Summer means happy times, good sunshine, and tan lines! With the season almost upon us and with so many magnificent places to visit in the world, the decision on where to go for a summer vacation can be overwhelming.
Plan an unforgettable trip filled with tranquil scenery, palm trees, ocean breeze, and salty air.  Discover the ultimate yacht charter vacation with the seclusion and privacy of the Bahamas.
THE BAHAMAS
The Bahamas are all about being on, in, around and under the water. A Bahamas yacht charter offers pristine outposts of seclusion combining adventure, solitude, and world-class diving. Experience protected coves for the best diving and snorkeling and enjoy "Bahamas style" al fresco dining accompanied by the easy tunes of the islands. Enjoy the Out Islands of oasis of glistening white sand beaches secretly known to natives, captains, and nature lovers.
The Exumas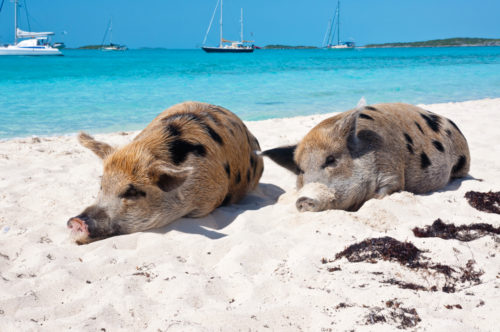 Wildlife in the Exumas is plentiful, from the giant swimming pigs at Big Majors Cay, photogenic and  social nurse sharks at Compass Cay to the Allen's Cay giant iguanas, fearsome-looking yet gentle creatures that welcome visitors who bring them gifts of vegetables.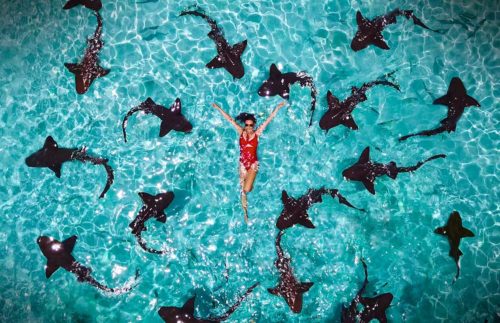 Local attractions of the Exuma Cays won't disappoint. Staniel Cay is a picturesque island filled with adventure.Visit the famed Thunderball Grotto, a cave seen in the James Bond film of the same name.
Paradise Island
Atlantis Resort is an ocean-themed resort located in Paradise Island, Bahamas. Atlantis offers a wide array of activities fitting all age groups. Friends and family can enjoy exhilarating water slides, swim with dolphins and play with sea lions. The resort features a huge casino, high-end restaurants, and a night club.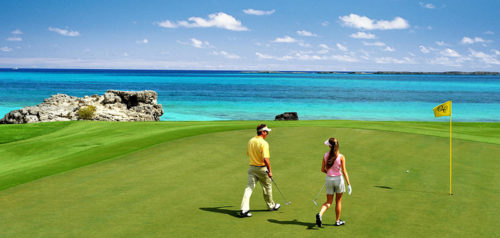 Play golf at the One & Only Ocean Club 18-hole golf course designed by Tom Weiskoph or if a fun adventure off the beaten path is what you are looking for, load up the tender for a fun day at Rose Island. Spend the day snorkeling, kayaking, jet skiing or simply lounging on the private beach.
Abacos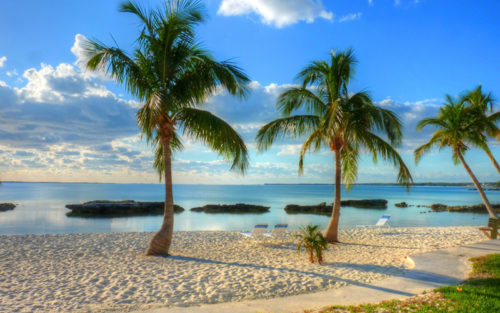 The Abacos are known for their warm hospitality, friendly people and beautiful beaches. Elbow Cay, home of the famous candy striped lighthouse. Hope Town offers great dining, local art galleries, and of course the lighthouse is a must climb. Treasure Cay has yet another gorgeous beach, noted by National Geographic as one of the World's Top Ten.
Sample Itinerary
Our Luxury Yacht Charter Team will guide you through the most incredible destinations worldwide to explore on your private yacht charter vacation. Create an awe inspiring itinerary based on the experiences you love.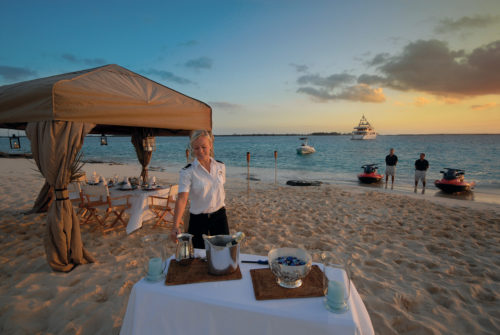 Click here for a sample itinerary of a Bahamas Luxury Yacht Charter.
SEE BELOW FOR A SELECTION OF YACHTS AVAILABLE FOR CHARTER IN THE BAHAMAS THIS SUMMER!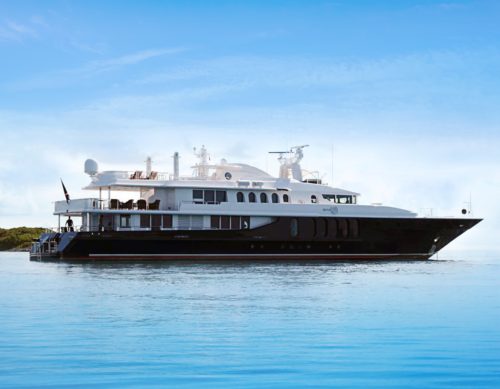 Guests: 12 in 5 staterooms
Rate: starting at $150,00 per week + expenses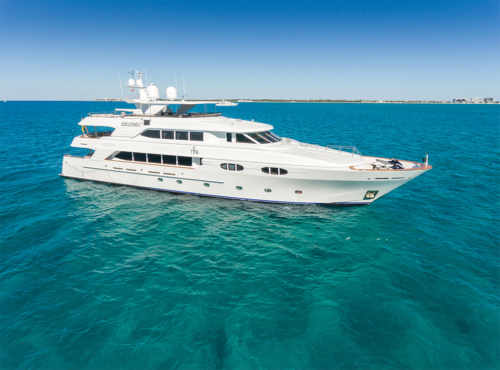 Guests: 12 in 6 staterooms
Rate: starting at $135,000 per week + expenses
Guests: 8 in 4 staterooms
Rate: starting at $120,00 per week + expenses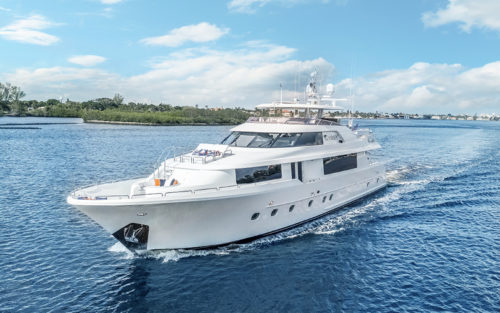 Guests: 8 in 4 staterooms
Rate: starting at $54,500 per week + expenses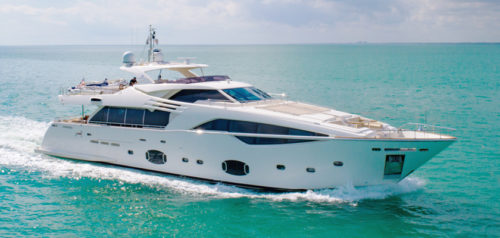 Guests: 10 in 5 staterooms
Rate: starting at $55,00 per week + expenses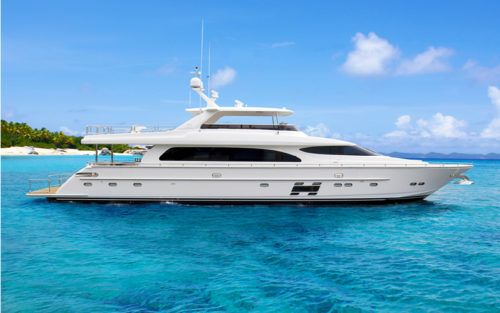 Guests: 8 in 4 staterooms
Rate: starting at $43,00 per week + expenses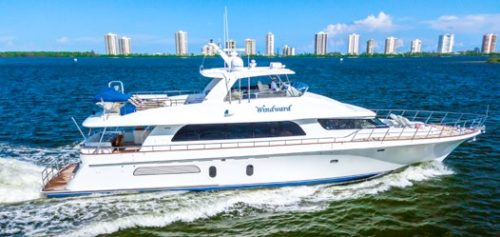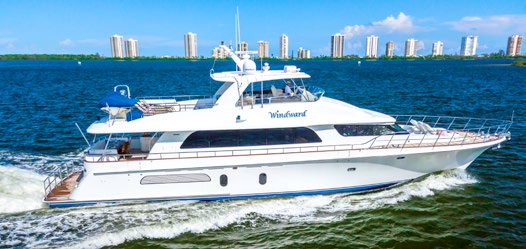 Guests: 6 in 3 staterooms
Rate: starting at $31,500 per week + expenses
---
Interested in pricing and dates? The team at Worth Avenue Yachts has access to thousands of yachts for charter in every destination. Contact us at Charters@WorthAvenueYachts.com for a complimentary consultation and presentation on yachts available for your next private yacht vacation!