Fort Lauderdale International Boat Show FLIBS 2015
---
Worth Avenue Yachts will be located where Las Olas Bridge meets the Intercoastal: View FLIBS 2015 Official Maps
BOOK AN APPOINTMENT WITH THE BROKERS THAT SELL 120FT+ YACHTS ALMOST THREE TIMES FASTER THAN THE MARKET AVERAGE
Official FLIBS 2015 Show Info:
Thurs 5 – Mon 9 November, 2015
Adult Ticket Price:
$25/day online, at the gate $27
Child's Ticket Price:
$10/day online, at the gate $12
Valet parking available:
$55 at Las Olas Marina
FLIBS 2015 is the biggest boat show of the year located in the yachting capital of the world. 100,000 spectators last year, 7 Venues, 5 Days, 100s of incredible yachts. View the yachts Worth will have on show at FLIBS 2015.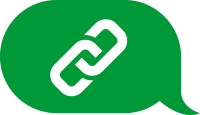 Tech platform Revlio will provide text message leads and mobile marketing support during FLIBS giving attendees access to every detail of the show & Worth's yachts available to purchase at their fingertips. For live Worth Avenue Yachts / FLIBS 2015 updates and info text WORTH to 55778.
Buy FLIBS Tickets Online Here – View official FLIBS website here – History of FLIBS video
FLIBS 2015 Events:
Apart from all the amazing yachts to look at, there is a huge selection of events at FLIBS like, free boating activities, tips & techniques, fishing clinics, music concerts, fine dining, family entertainment, art exhibitions and more.
7 FLIBS 2015 Locations:
> Bahia Mar Yachting Center, 801 Seabreeze Blvd., Ft Lauderdale 33316
> Las Olas Municipal Marina, 2 South New River Dr. East, Fort Lauderdale, FL 33301
> Hall of Fame Marina, 435 Seabreeze Blvd., Ft. Lauderdale 33316
> Greater Fort Lauderdale/Broward County Convention Center (Photo ID Required), 1950 Eisenhower Blvd., Ft. Lauderdale, FL 33316
> Fort Lauderdale Hilton Marina, 1881 SE 17th St, Fort Lauderdale, FL 33316
> The Sails Marina, 2150 Southeast 17th Street, Fort Lauderdale, FL 33316
> Pier 66 Marina, 2301 SE 17th St, Fort Lauderdale, FL 33316
If you are considering buying a yacht, contact us at Worth Avenue Yachts for a chat about what you can expect at the show, and how we could help you to make the first step to owning your very own superyacht. We will look forward to meeting you at the show, to show you the selection of superyachts we have available.
The Team, Worth Avenue Yachts
WORTH AVENUE YACHTS | SALES | CHARTER | NEW CONSTRUCTION
PALM BEACH | 150 Worth Avenue, Suite 136, Palm Beach, Florida | +1 561 833 4462
FORT LAUDERDALE | 1318 SE 2nd Avenue, Fort Lauderdale, Florida | +1 954 703 5737
MONACO | Le Panorama, 57 Rue Grimaldi, Monaco | +377 977 767 57
NEWPORT | 10 Spring Wharf, Newport, RI | +1 954 683 2148 (summer only)