The Worth Avenue Yachts Collection: featuring The Custom 75
---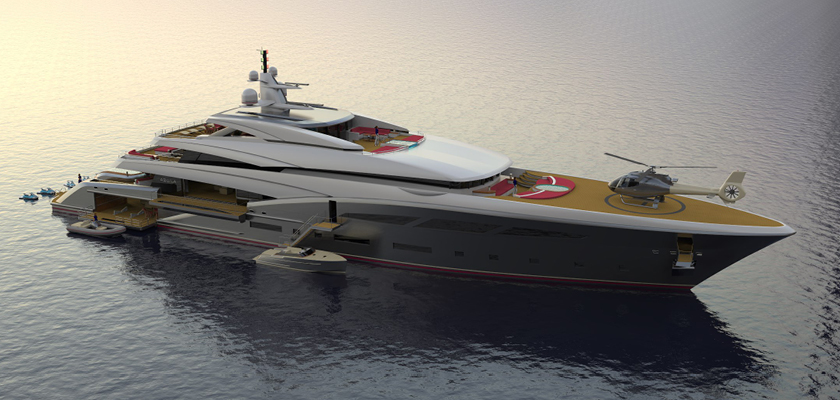 The Worth Avenue Yachts Collection is a full set of yacht designs including naval architecture, renderings and specifications. Currently, Worth offers four options that are fully customizable and available for production.
All designs are by Christopher Seymour in close cooperation with design consultant Carl Esch, and features interior styling by the acclaimed Evan K Marshall.
For more information contact Inquiries@WorthAvenueYachts.com
Worth Avenue Yachts Presents 75m Custom Yacht
Leading Luxury Yacht Brokerage Firm Collaborates with  Top Architect, Project Manager and Designers to Launch  "The Worth Avenue Yachts Collection"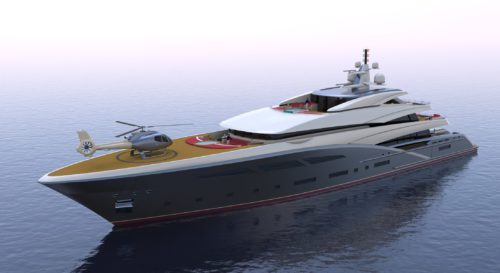 New Central Listing:
75m Custom Yacht
Length Overall (m/ft): 75m (246ft)
Beam: 12.5m (41ft)
Draught Max: 3.51m (11.5ft)
Hull Configuration: Displacement
Hull Material: Steel
Superstructure Material: Aluminum
Naval Architecture: BMT Nigel Gee
Exterior Design: Christopher Seymour Designs
Interior Design: Evan K Marshall Ltd
Design & Project Consultant: Carl Esch
Class: Lloyds Register
MCA: Yes
Guests: 12 in 6 staterooms
Crew: 20
Max Speed: 17kn
Cruise Speed: 13kn
Range: 6000NM @ 12 Knots
Engines: 2 x MTU 16V4000 M63L
Year of Prospected Completion: 2019
Location: Italy
Link to View & Download Renderings
"We want to create something magnificent, respected and admired for what the vessels are, not because of who owns, built or designed them, but on their own merits," says Christopher Seymour of his team's philosophy.
With over 30 years of experience in project development, Esch speaks out about the recent collaboration and project & design management of The Custom yachts, Esch states that the "the yachting industry has always been an important part of my life, and continuously exploring and challenging new professional, technical and commercial horizons, always full time and enthusiastically 100% driven to achieve any set targets."
James Greenwood has been a visionary in managing the crème de la crème in new build yachting. The exterior design, set to turn heads around the world, was masterminded by Christopher Seymour Designs. Seymour has produced versatile concepts to suit the tastes of his clients – ranging from the traditional to the radical – this provides bold inspiration for any owner looking to stand out from the crowd. Equally focused on engineering and creativity, the concepts in Christopher Seymour Designs' portfolio mix advanced hull forms to the latest propulsion systems. He has crafted a range of concept designs to inspire clients, from his sailing yacht designs – Amor Fati and Y146, to his current motoryacht portfolio that includes Vulcan, Malibu and Double Century.
The Custom Yacht features interior stylings by the acclaimed Evan K Marshall. The team at Worth Avenue Yachts has worked very closely with Marshall over the years and believes that he is the finest in the field. In a career that is now spanned more than 25 years, Marshall has focused on his work efforts on yacht interior and exterior designs, as well as residential projects. The company has established a unique reputation by embracing a variety of styles and tastes as they take on the new design challenges of The Worth Avenue Yachts Collection.
If you would like any further information about Worth Avenue Yachts, or would like high-res renderings and photographs, please contact:
James Greenwood, Worth Avenue Yachts
Email: James@WorthAvenueYachts.com
USA: +1 (561) 306 6947
UK: +44 (0) 7701 063 833
Palm Beach Office Tel: +1 (561) 833 4462