Antigua Charter Yacht Show Awards | THREE FORKS and BROADWATER
---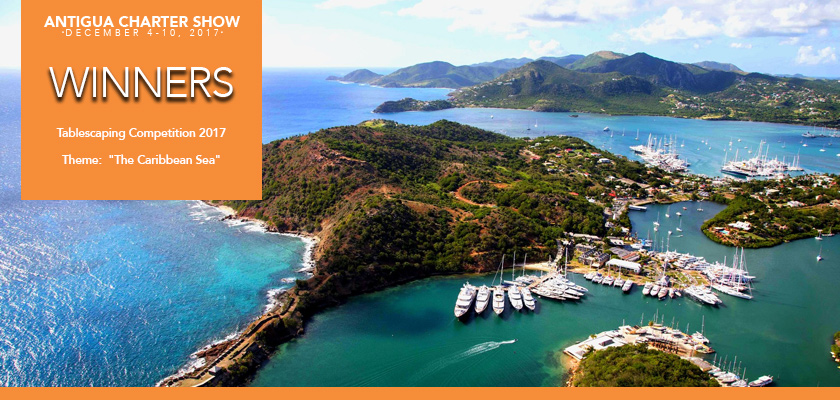 Thank you to all who came out for the Antigua Charter Yacht Show.  Many of the world's premiere charter yachts were featured, giving industry professionals the opportunity to step foot on board and learn about what each individual boat has to offer. This glimpse allows charter brokers to gain a better insight on each boat's features to better match up the perfect yacht to each client's needs for their perfect private yacht vacation. The weather was beautiful the whole time, creating a wonderful atmosphere for over 80 of the worlds' most impressive luxury yachts during the show, and the numerous charter brokers and industry representatives alike.
We at Worth Avenue Yachts would like to give a special congratulations to motor yacht BROADWATER and motor yacht THREE FORKS for coming in first place in their respective size categories at the crew awards for "BEST TABLESCAPING" for the theme of "The Caribbean Sea".
The crew of 165' (50.03m) Feadship BROADWATER created a beautiful, unique living display comprised of a variety of aquatic plants, succulents, coral and driftwood.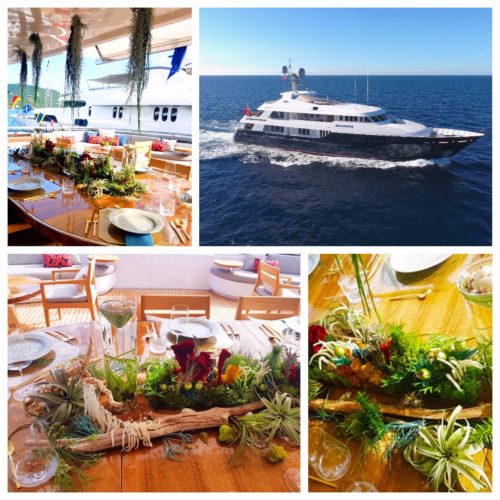 The crew of 161' (49.07m) Christensen THREE FORKS really got into character for this exciting theme. As guests and brokers arrive on board, they were greeted by a crew member dressed up in scuba gear to direct traffic while the wonderful stewardesses were decked out head to toe in golden scales elegant mermaids. As one entered the salon and the dining area, a complete underwater transformation seemed to have taken place with glass jellyfish hanging from the ceiling, and pirate's treasure strewn amongst the various surfaces (including the bottles of rum).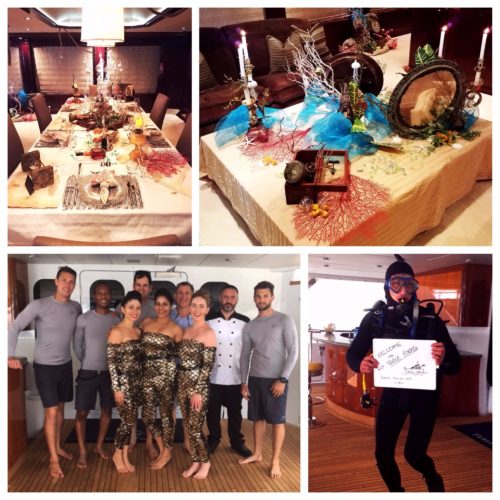 To find out more about our charter yachts or private yacht charter vacations, please fill out the contact form on the right, email us direct, or call us at one of our locations featured below.