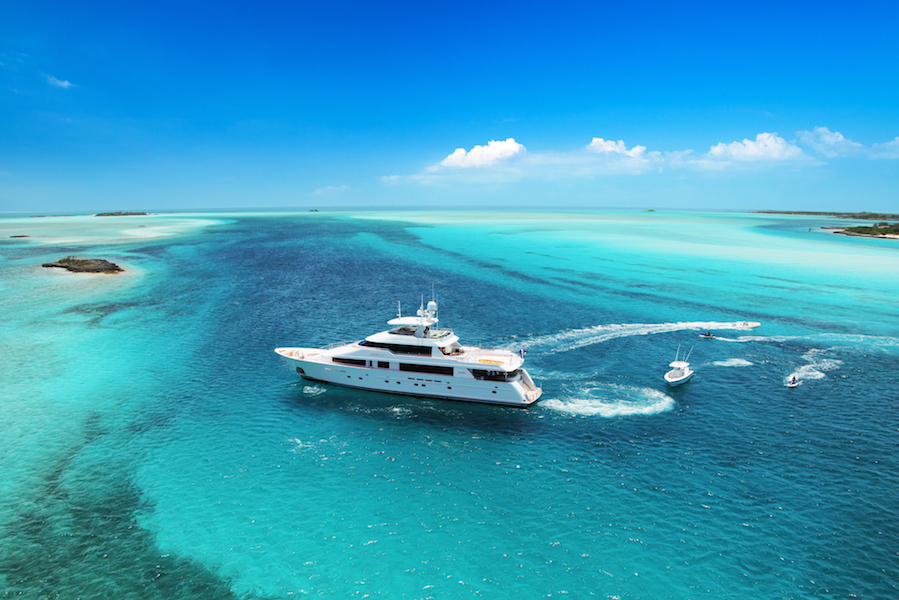 Booking a luxury yacht for charter is one of the most exciting vacations of a lifetime, yet with thousands of private charter yachts available, it can be difficult to decide on what kind of charter yacht you want – not to mention which exotic location to explore.
An experienced yacht charter broker will be able to give you inside insight into which yachts and itineraries might suit your group best, but here's a quick guide to get you started.
The most obvious place to start is to filter your search by what kind of yacht you want to charter. Sail or motor? If sailing appeals, do you want a modern or classic yacht? Performance racing yacht, stable catamaran, or luxury cruiser? If you prefer motoryachts, you also have some big decisions to make, as motor yachts for charter vary in quite dazzling fashion, with full displacement, semi-displacement, and planing (fast) hulls, and also come in classic or modern styles. All of these yachts have their advantages – but which suits you best will come down to your personal preferences and needs.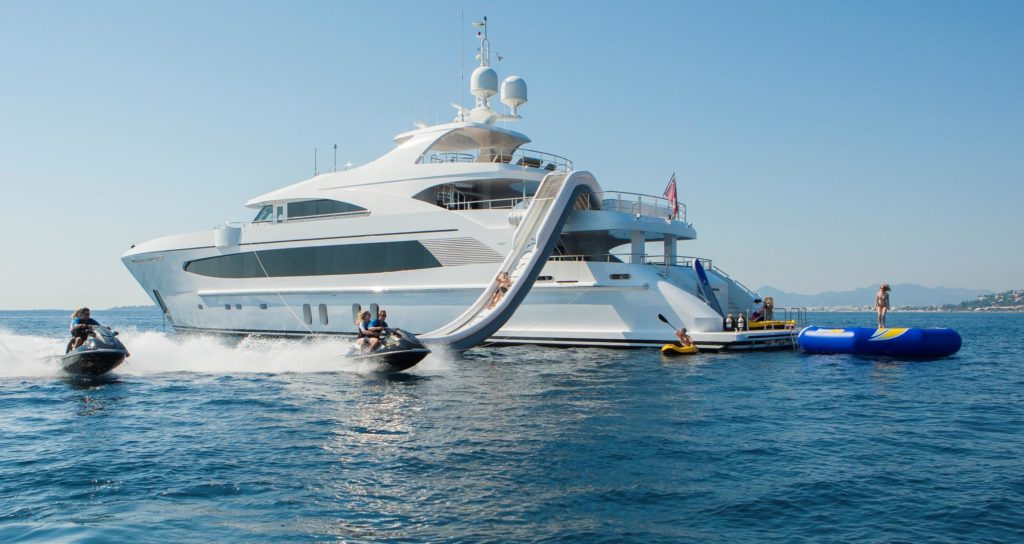 Once you've narrowed down what kind of yacht you want to charter, size and facilities come into play. It's worth bearing in mind that most yachts only have passenger licenses for 12 people, so if you're considering a large yacht for charter, remember that the extra footage will rarely bring you extra guest capacity, but rather more deck and salon space, with special features like spas, beach clubs and gyms starting to appear on yachts over 160 foot.
If you do want a yacht that accommodates more than 12 guests, speak to your charter brokerage before you start looking as they will have specialist knowledge about yachts for charter with commercial passenger licenses.
There's also yacht design and build to consider. Would you prefer an opulent, classic interior with lots of wood paneling, plush furnishings and marble, or does sleek modern design appeal, with airy, light-filled spaces, designer furniture and clean lines?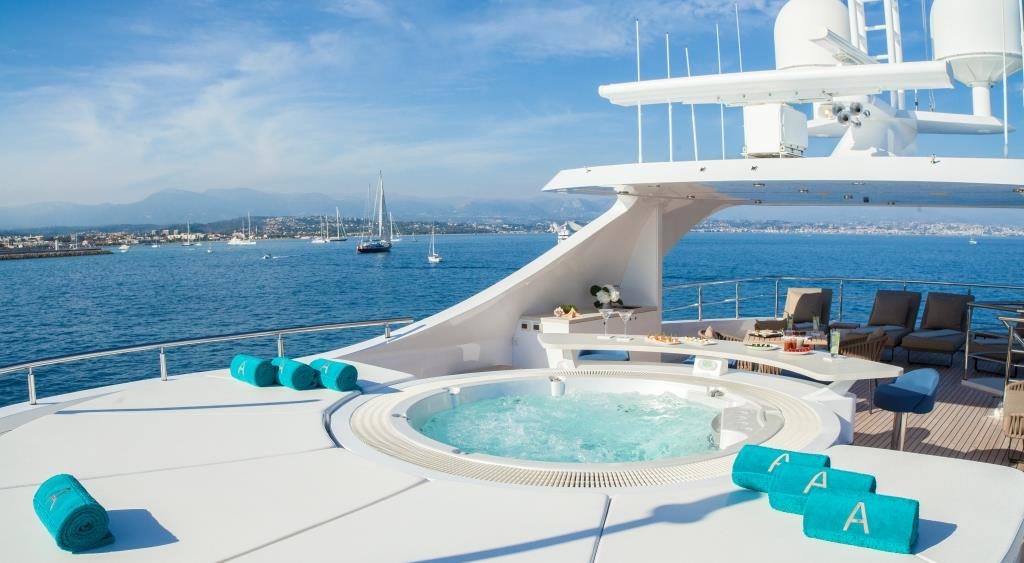 With so many yachts for charter, it's worth thinking about your preferred décor and discussing it with your broker so they can suggest the yachts that will delight you. Certain yacht builds and yacht designers may also appeal more than others, and these variables can make a real difference to the charter fee that you pay. Use the industry expertise of your yacht broker to learn about the different styles and brand of yachts, and how they can affect your charter experience.
Crew is also something to think about. As you'd expect, the larger the yacht, the more crew to provide amazing service, but it's also worth asking your charter agent about the crews with the best charter reputations. Some crews also have special skills to meet your needs, whether that's qualified watersport instructors, onboard masseuses, or Michelin-trained chefs. At Worth Avenue Yachts, we pride ourselves on knowing our charter crews well, and can match you with the ideal yacht and crew.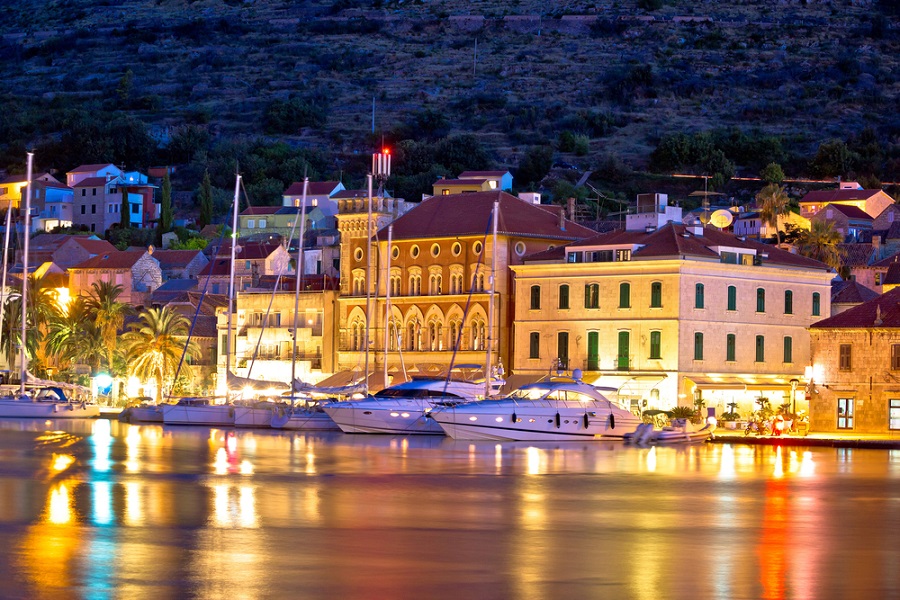 Finally, when it comes to cruising grounds, the world is your oyster, and your charter broker your expert guide. Whether you want to visit the enduringly popular yachting destinations of the French Riviera and the Leeward Islands, or get off the beaten path with a charter in the Maldives or Alaska, your charter broker can tailor a bespoke charter itinerary to fulfill your wildest dreams.
Your charter broker is also there to advise you on the right yacht for charter to suit your destination, such as a shallow draft yacht for the Bahamas, an ice-breaking expedition yacht for Antarctica, or the perfect sailing yacht for the trade winds in the Virgin Islands.
The history and future of yachts for charter
How did chartering a yacht become the height of fashion for the world's rich and famous, eclipsing all other luxury options as the favorite vacation of the international jet-set?
Offering luxury yachts for charter is a fairly recent development. Superyacht ownership only become fashionable in the 1950s, when Greek shipping tycoon Aristotle Onassis launched Christina O to much international sensation, marking the start of the superyacht industry as we know it today.
It wasn't until the last decades of the 20th century that yachts for charter became a highly popular vacation option for the elite, and this appeal has only grown further in the 21st century. Today, there are more than 6000 superyachts floating the world's oceans, of which several thousands are yachts for charter.
As the charter fleet has grown, the market has become more competitive, meaning that securing a yacht for charter is more affordable than ever before, with a huge range of charter yachts to choose from, appealing to all sorts of different tastes.
This industry has opened up superyacht charter as a vacation option for high-income earners as well as the ultra-wealthy, and we can only expect that this trend will continue, with yachts for charter providing incredible family vacations, 'once in a lifetime' experiences and superb branding opportunities for corporate charters. Luxury yachts for charter are no longer just for the billionaire set, but something that those on a healthy income who want to reward themselves and their loved ones with a holiday they'll never forget.