Mid-Range Market: 75′ – 90′ Yachts
---
Explore the world in comfort, invite your friends and head out for adventure. The following yachts in the 75′ to 90′ size range are perfect for owner / operators, small crews or a full staff, the versatility of this size is the allure. Chart your own course with incredible views of the coast lines while enjoying the comforts of a full kitchen, stocked bar, plenty of room to lounge, staterooms for all your guests, tenders and toys plus all the amenities of a luxury hotel.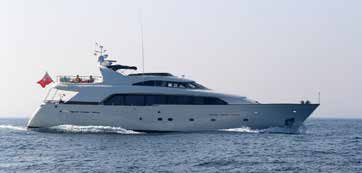 Yacht GREY PRINCESS is a 90-foot (27.4-meter) Bugari Yacht delivered in 1998 and refit in 2016 offered for sale. View Price here.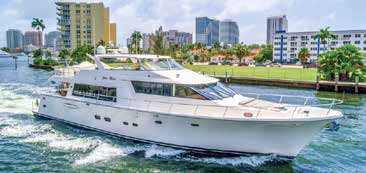 Yacht JOAN MARIE is a 85-foot (25.91-meter) Pacific Mariner Yacht delivered in 2008 and located in Fort Lauderdale. JOAN MARIE recently underwent an extensive bottom service plus new paint, stabilizer service, reconditioned props and hull wax. She offers spacious accommodations and is must see! View full specifications here. For other Pacific Mariners listed for sale view our Pacific Mariner builder page here.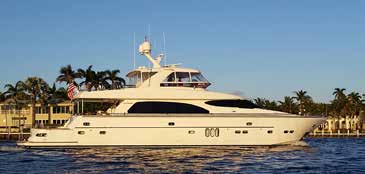 Yacht OUR WAY is an 82-foot (24.99-meter) Horizon yacht delivered in 2006 and refit in 2015. The well-equipped Horizon yacht has had only one owner and is in impeccable condition. View full specifications here.
Check out all the Horizon yachts currently for sale on the Horizon Yacht Builder page.
Yacht IMPULSIVE TOO is an 82-foot (24.99-meter) Sunseeker yacht delivered in 2005. She is an ideal Bahamas cruiser offering a shallow draft and CAT C30 performance engines. View full specifications here. (Not available for sale to US residents while in US waters) View other models and current Sunseeker yachts on the market on our Sunseeker Builder page.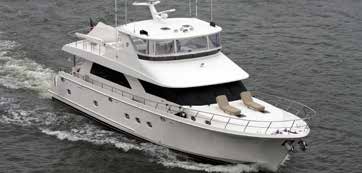 Yacht MARGARITA is a 78-foot (23.77-meter) Ocean Alexander Yacht delivered in 2010. The popular 74 series was built with all the upgrades and is well maintained by a knowledgable yachtsman. View full specifications here.
To check out the range of current Ocean Alexander yachts offered for sale, visit the Ocean Alexander Yachts builder page here.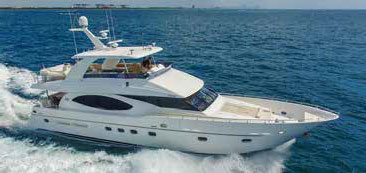 Yacht ANA C is a 76-foot (23.16-meter) Hargrave delivered in 2009. The vessel offers a unique floor plan that provides accommodations greater than other vessels of this size. No expense has been spared in the details of this Hargrave Yacht. View full specifications here.
View a full line up of Hargrave Yachts for sale here.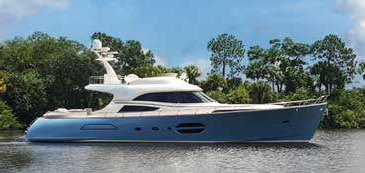 Yacht VALKYRIE is a 74-foot (22.56-meter) Mochi Craft Yacht delivered in 2006. The luxury lobster boat offers speed and comfort while offering the option of being run economically in a "hull-down" option. View full specifications here.