Yacht Charter Itinerary Sardinia
---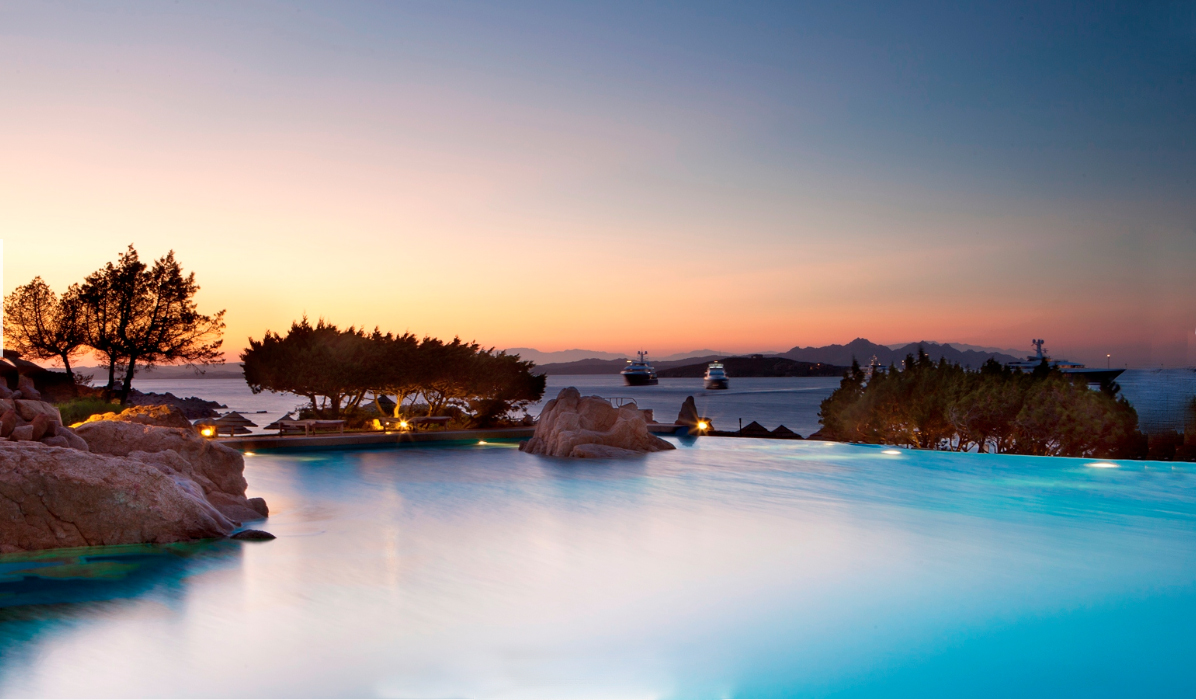 Day 1 – 6 nautical miles
Porto Cervo to Cali di Volpe
On arrival at the international airport, two crew members will warmly welcome you and will transport you to the awaiting tender that will ferry you to the anchorage. After your journey there will be time to relax, explore your surroundings and meet the entire crew while we cruise for about 45 minutes to Cali di Volpe and pick up a mooring for the night. While moored you may enjoy water sports or go to shore in the tender and enjoy the beauty of Cali di Volpe and Porto Cervo.
Cali di Volpe is lined with some of the most beautiful and unspoiled beaches in the Mediterranean. It is a breathtaking anchorage where guests can start to adjust to their vacation. Start the process slowly by relaxing or jump right in and get the water toys out!  After dinner a movie under the stars on our outside aft deck can be provided.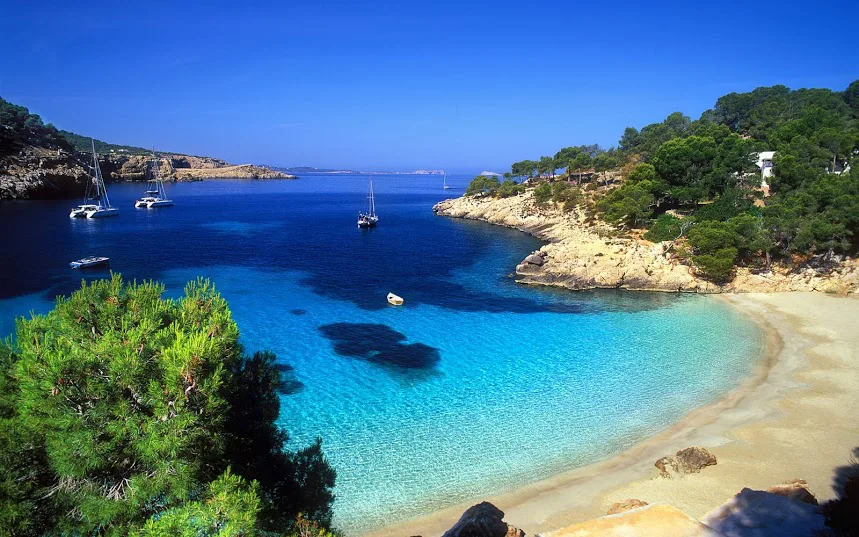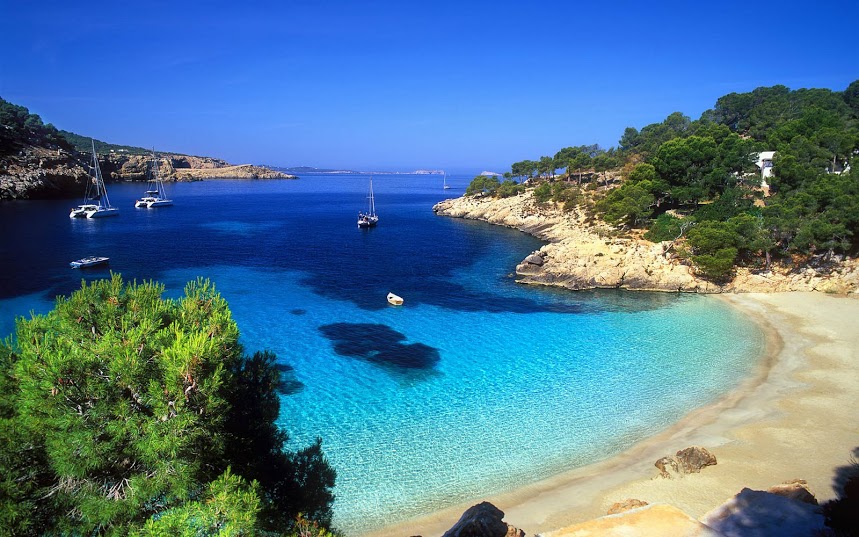 Day 2 – 10 nautical miles
Porto Liscia or Saline – La Maddalena Islands
From the lively town of Porto Cervo, we depart this morning for a quiet sail up to La Maddalena Archipelago on the northeast coast of Sardinia. Only reached by boats or ferries, this charming and largely uninhabited area includes the islands of Maddalena, Caprera, Santo Stefano, Spargi, Budelli, Santa Maria and Razzoli. The yacht will anchor off Liscia or Saline, which will depend on the weather which spot will be better. During the afternoon the tender will take you around the Archipelago for sightseeing and a breath-taking snorkel.
The main island 'La Maddalena' will only be 3 – 4 miles away by tender. It is a very small island with only a handful of sights such as Piazza Umberto, Cala Francese, via Garibaldi that are short distances from one another. Most visitors come to the island to experience the laid back lifestyle of the locals and walking around the island is the best way to do that.  Maddalena offer a few small local restaurants. The food here is mainly local Italian dishes and fresh daily caught seafood.
Day 3 – 19 nautical miles
Iles Lavezzi, Corsica/Bonifacio 
Today we will depart early and anchor off Isles Lavezzi, a remote water park sanctuary that is made up of spectacular rock formations. Its idyllic beaches and shallow seas is an excellent spot to swim, snorkel or dive. The yacht can always arrange a dive boat for this area where it is well known for large colonies of grouper fish and crystal clear water up to sixty feet.  Marked pathways enable you to explore the island.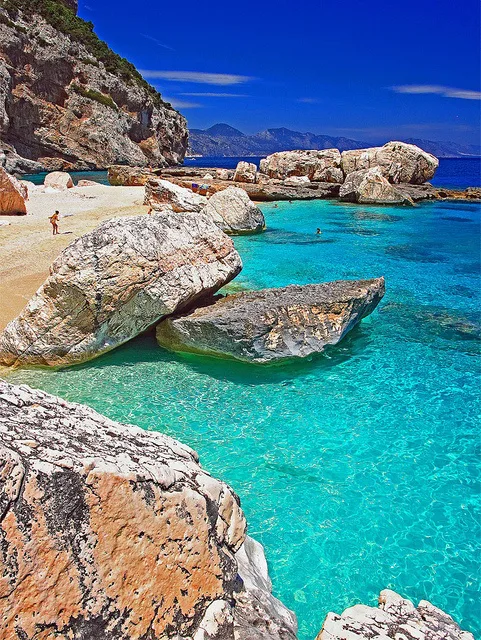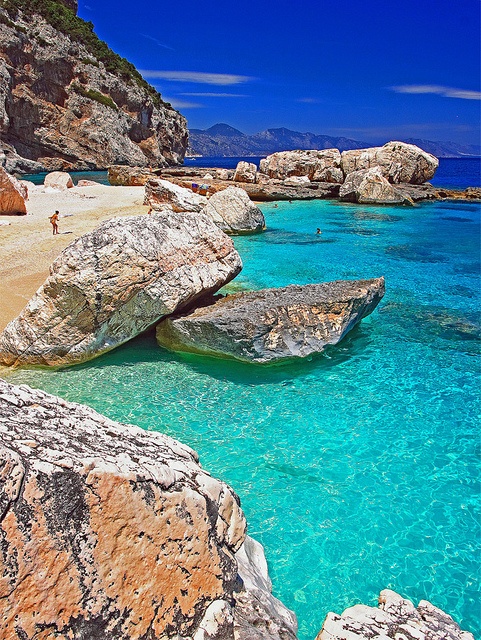 Day 4
Bonifacio, Corsica
Bonifacio is an amazing town, dramatically built right on the cliff edge. Here you can get off the boat and enjoy an afternoon at leisure meandering through the medieval lanes, touring the walled fortress area, or strolling along the bluff high above the harbor.  On the tip of the promontory is the marine cemetery and windmills that date from the XII century – but best of all is the view stretching across the straights of Sardinia. Terrace bars and restaurants, ice cream parlors and boutiques welcome you to this St Tropez type enchanting spot, which you can enjoy into the night.
The yacht can rent four-seat dune-buggies with an English speaking guide to take round the beachside and hilltops of Corsica. This is very highly recommended by previous charter guests.
Day 5 – 15 nautical miles
Santa Amanza, Corsica
In the morning we travel to Santa Amanza and anchor off a very secluded scenic beach area that is great for water sports, relaxing and just getting away from it all. Being sheltered from the weather elements is a great area to have a beach day or picnic on the beach. This anchorage is the true definition of 'relaxation'.
Day 6 – 24 nautical miles
Porto Cervo
Today we will travel two and a half hours to Porto Cervo and dock in the old town, which is the most exclusive dock in Europe. Here the sightseeing is a must, the shopping is spectacular and if you would like we can organize dinner ashore. Porto Cervo, a recreational Sardinian fishing village, can be described as active, chic, and very popular with royalty and movie stars alike!  In the early afternoon if you would like to venture out and see Sardinia's countryside, the captain can suggest a tour van or scooters out of Porto Rotondo. The drive is breathtaking and this unique small town offers local shops and restaurants.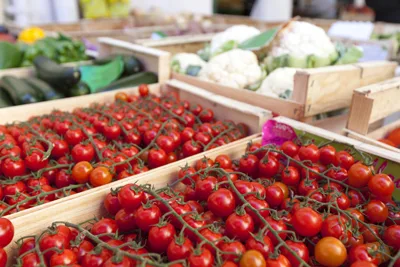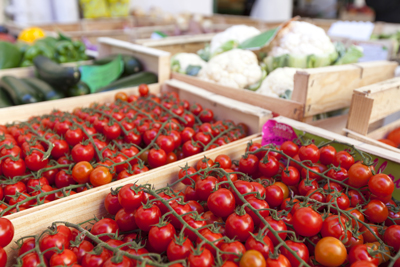 Day 7 – 6 nautical miles
Cala Sabina
In the morning we will move to a more secluded anchorage where we can do water sports for the entire day and enjoy the beachfront. From this area you can take a short tender ride into Porto Rotondo and explore this unique small town that offers a variety of local shopping and restaurants. The yacht will depart Cala Sabina after dinner for a two hour scenic cruise to Olbia for the morning departure.
Day 8 – Disembarkation
Olbia Sardinia
Please keep in mind that itineraries are only guidelines, and they are not etched in stone! The following outlines for your journey is subject to change, as we are dependent on favorable winds and seas. However we know the areas very well and will have several contingency plans. You may like a specific area and choose to stay longer in that particular place.
discover the best of yachting