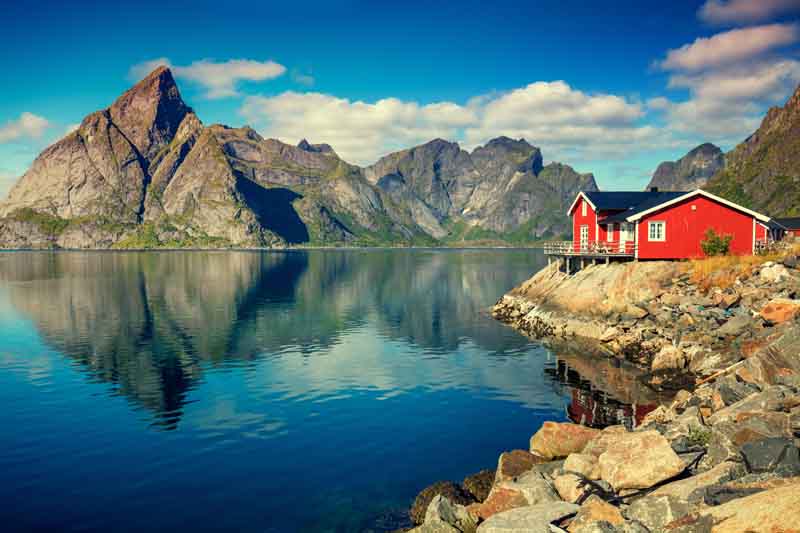 Norway Luxury Yacht Charter
A gateway to adventure, incredible natural beauty, and fascinating culture
With immense fjords, majestic mountains, and towering glaciers, Norway is a destination like no other.  Postcard-perfect scenery and rustic villages nestled in sweeping green valleys offer some of the finest landscapes anywhere in the world. And with the world's second largest coastline, exploring this splendid destination by yacht is the perfect choice to see everything this Nordic sanctuary has to offer.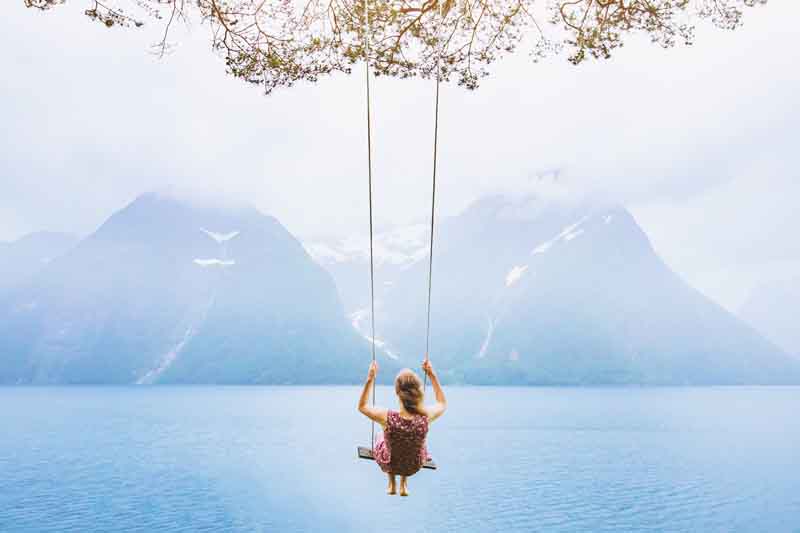 Cruise during the summer months of May through July and you'll experience the glowing Midnight Sun, where the sun glimmers across the land 24 hours a day and never fully sets.  At midnight, watch your yacht glide through the waters, illuminated by the ethereal twilight. A unique experience you won't soon forget.
Navigate your way through the calm waters of this kingdom of fjords past steep mountains, cascading waterfalls, and massive glaciers. With secluded anchorages all to yourself, glorious isolation will be your only companion. For those seeking a little more adventure, entertainment can be found on shore with cycling, hiking, zip lining, or from above by taking a helicopter tour. And foodies will delight in the selection of incredibly fresh seafood available at restaurants on shore, or as prepared by your yacht's chef.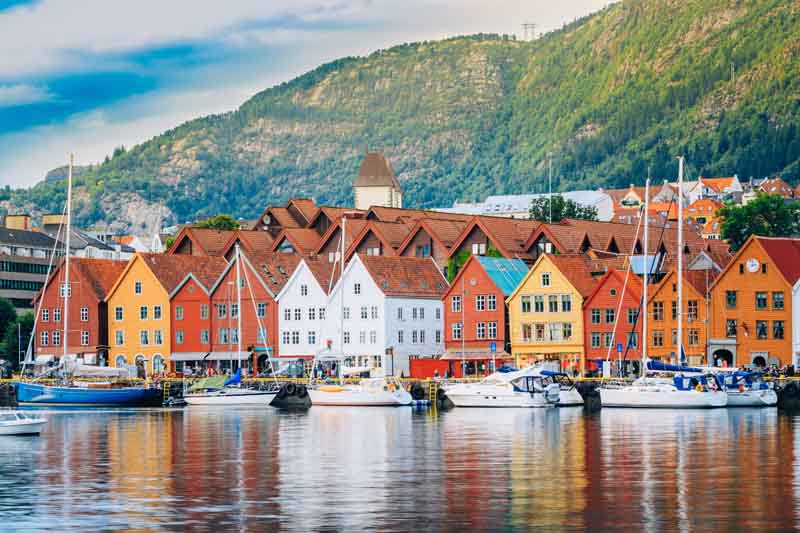 Cruising Norway delivers a much more diverse experience than that of the well-traveled seas of the Mediterranean and the Caribbean, so be prepared for something different: a spellbinding adventure in the heart of nature.
STAVANGER TO LYSEFJORD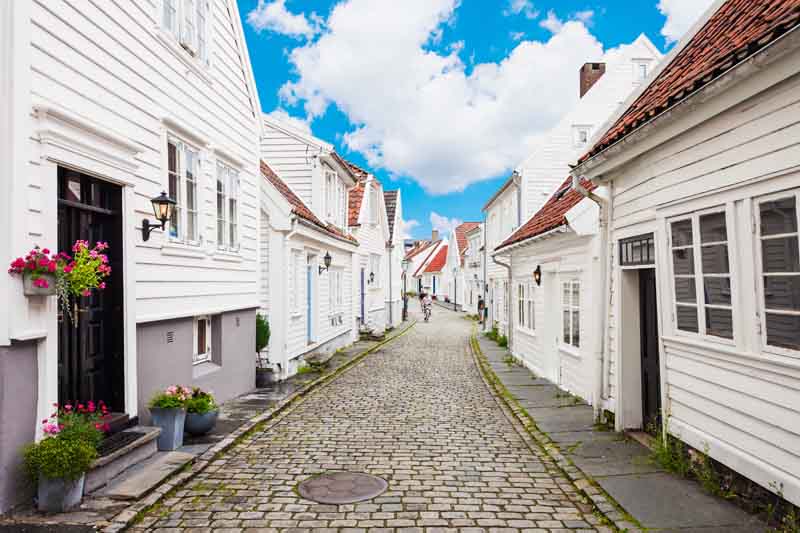 Arrive in Stavanger to meet your yacht, but before embarking on your voyage, stroll the town's boutiques and shops and enjoy a celebratory cocktail as you catch your first glimpse of Norway's spectacular scenery. Stopover at one of the more popular tourist spots in the fjords, the island of Hidle, known for its exotic gardens full of blossoming plants and palm trees. Enjoy a delicious meal ashore or dine on the deck of your yacht.
PULPIT ROCK & HAUGESUND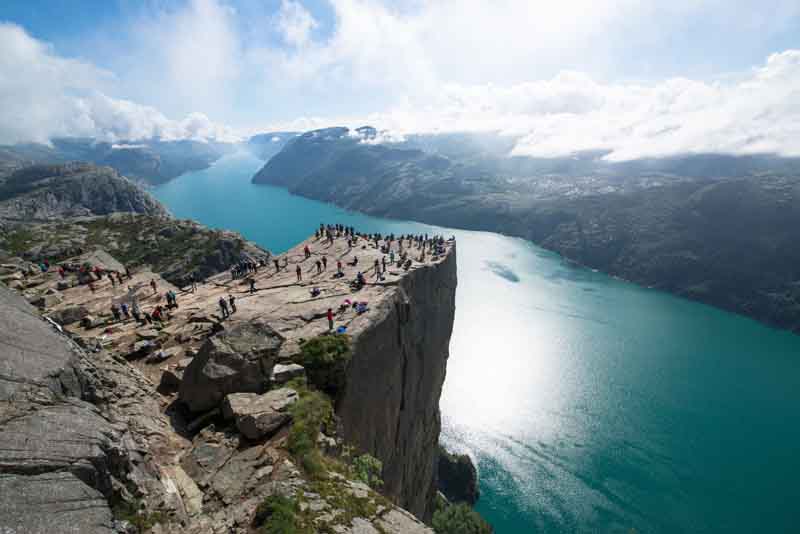 Adventure-seekers can head ashore and hike up to Norway's famous Pulpit Rock. This three and a half hour trek is somewhat challenging, but rewards the experienced hiker with incredible outlooks and panoramic views from atop the steep cliff. Return to your yacht and make your way to Haugesund, a young, vibrant city that hosts several festivals every year. History enthusiasts can tour the Viking Farm, and anglers can choose from several excellent spots to drop a line.
AKRAFJORDEN TO ROSENDAL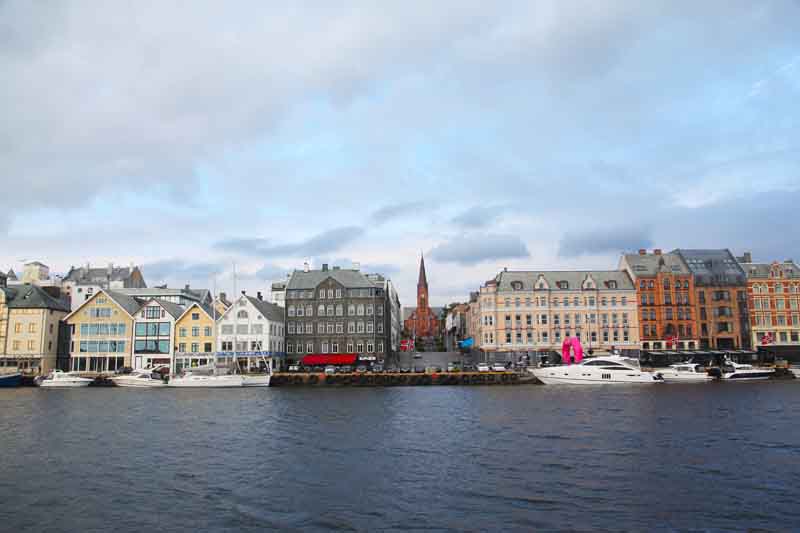 As you cruise to Akrafjorden, relax and absorb the sweeping scenery as you prepare for your next adventure. For an exhilarating on-land experience, a visit to Trolljuv Adrenalin Park offers thrill-seekers the chance to zip line across the Trolljuv Gorge and bungee jump from the bridge. When you return to the calm respite of your yacht, don't miss the view of Langfoss waterfall, which cascades a total of 2,008 feet in all. An exquisite anchorage awaits you at Rosendal, where you can enjoy a compelling range of leisure activities.
ROSENDAL TO LOFTHUS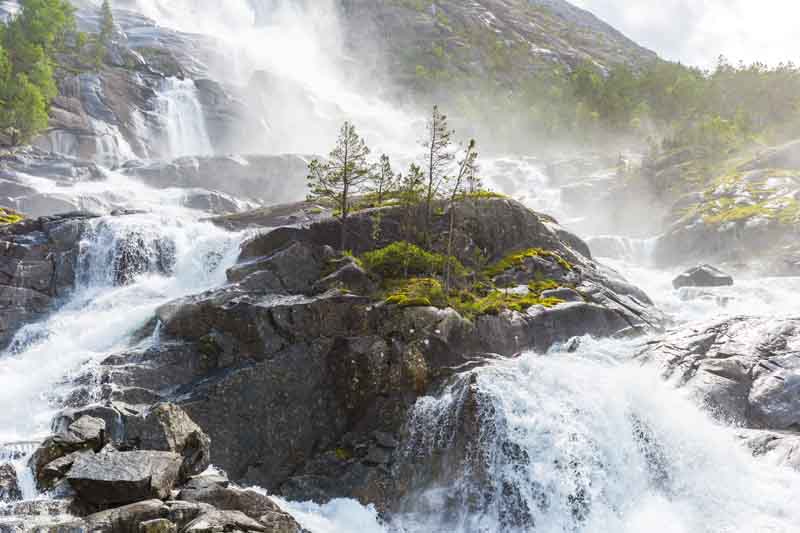 Continue your voyage with a scenic passage that begins at Norheimsund, where you'll find the Steinsdalsfossen waterfall. Then cruise to the Kalrassen waterfall, where your yacht can get close enough that you'll be able to touch the cascading water from the deck. End up at the port of Lofthus, where you can head ashore for elegant dining at the Hotel Ullensvang.
LOFTHUS TO EIDFJORD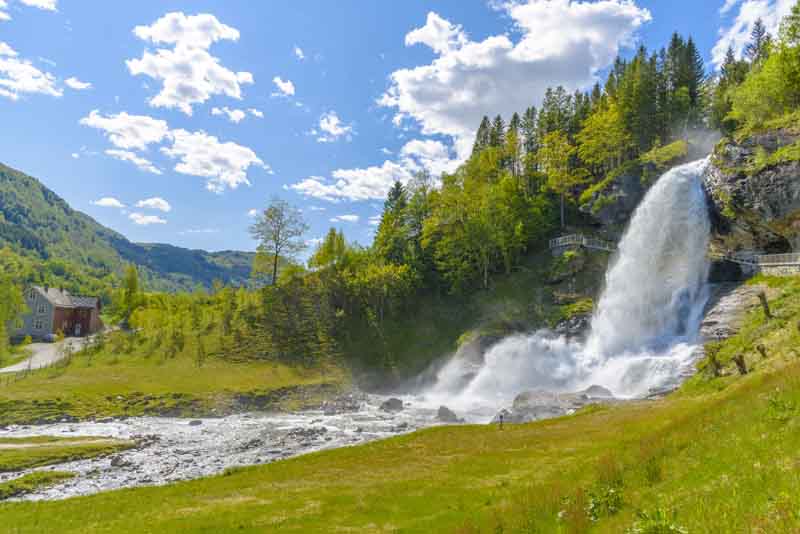 Take advantage of the helipad at the Hotel Ullensvang and charter a helicopter for a truly elevated, bird's eye view of the Folgefonna Glacier and the Trolltunga viewpoint. For yet another adrenaline-packed experience, head to the Trolltunga Zippen, a 2,000 ft. zip line that descends its riders 650 ft. to the lake below. Return to the comfort of your yacht and unwind with a cocktail on deck before cruising onward to Eidfjord. It's here you'll find one of the most visited tourist attractions in Norway, the famous Voringsfossen waterfall, where the pristine water has a free fall drop of about 475 feet.
EIDFJORD TO TYSNESOY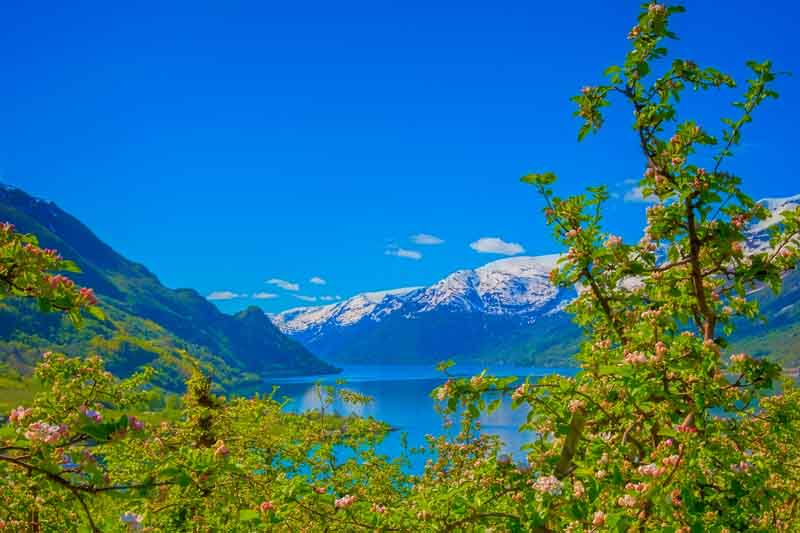 With all the heart-racing activities Eidfjord has to offer, it's a thrill-seeker's paradise. Downhill cycling through the Hardangervidda National Park is sure to get your blood pumping. Or for a truly unique experience, White Water Jump is an exhilarating combination of abseiling, zip lining, and aerial acrobatics high above a rushing river. After all that activity, your reposeful home on the water awaits, ready to transport you to a splendid anchorage off Tysnesoy Island.
TYSNESOY TO BERGEN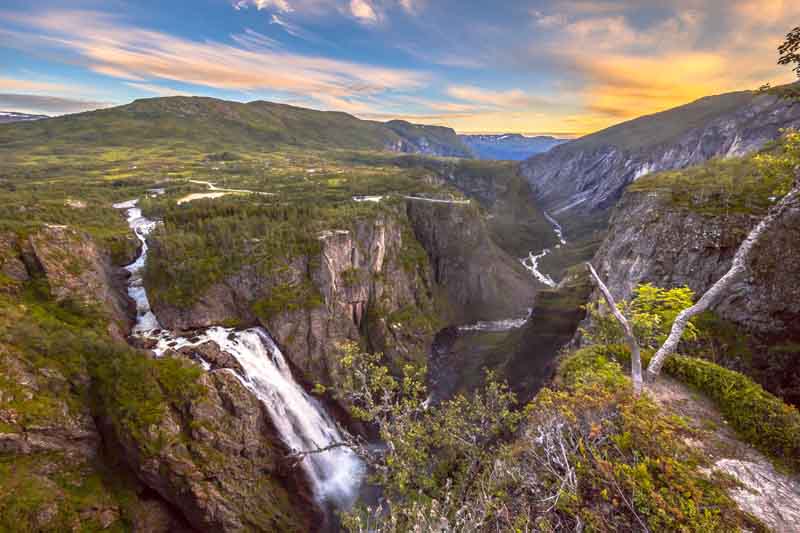 Tysnesoyis the perfect spot to splash around with your yacht's water toys, try your hand at fishing, or visit a local salmon farm to enjoy a catch-of-the-day that doesn't get much fresher. When you're ready for boutique shopping and entertaining nightlife, cruise to the city of Bergen, an ideal ending to this incredible journey.