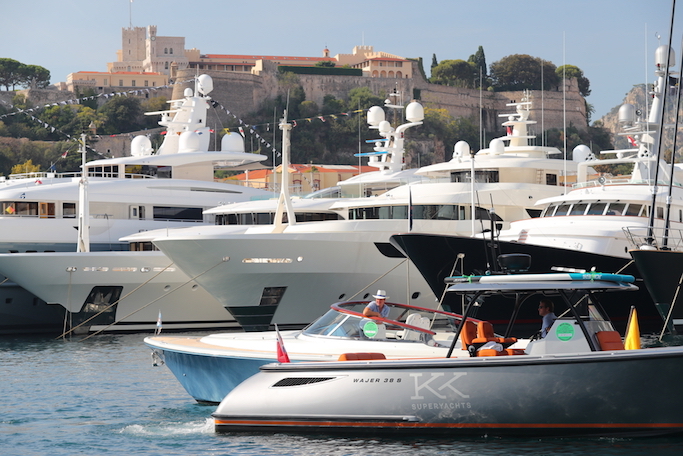 From finding the right yacht to negotiating the contract, buying a luxury yacht is a huge investment of time, and can be an unnecessarily complex process if you don't have the right yacht brokerage on your side.
With the right yacht broker representing and fighting for your interests, buying a yacht becomes hassle-free and downright exciting. Without the right yacht brokerage giving you expert industry and legal advice, buying a yacht can become fraught with stress and even financial risk.
So how do you choose the right yacht brokerage?
How do you find a yacht brokerage that will put all their resources to work for you, not just one broker. In a virtual sea of yacht brokerages all doing things the same old way, Worth Avenue Yachts stands out for its innovative, highly successful approach to buying and selling yachts. Rather than using one broker per client, Worth Avenue pools all its brokers' knowledge, contacts, and experience to work for each and every client. This means that when you buy a yacht or sell a yacht through Worth Avenue Yachts, you're benefitting from the resources and expertise of more than a century of our brokers' combined experience.
It's an approach that works.
Since launching in 2011, Worth Avenue Yachts has sold over 1.2 billion dollars worth of yachts, with a speed of sale over 50% faster than industry average. Worth Avenue Yachts was responsible for nearly 10% of all global yacht sales in the 100'+ range last year, and are an industry leader in the sale of Westport yachts.
Yet the Worth Avenue yacht brokerage service doesn't stop with buying and selling yachts. With dedicated yacht charter brokerage, yacht management, and yacht construction divisions, Worth Avenue Yachts is the ultimate yacht brokerage to look after your yacht throughout its lifetime.
So how does the yacht brokerage process work when buying a yacht?
1. Your yacht broker will sit down for an in-depth discussion with you about your yachting preferences; do you want to buy an existing yacht or would you like to design your own yacht. They will establish what your needs are, what kind of designs you like, and how you would like to use your yacht. This is where the broker's expert knowledge begins to become apparent, as they discuss the pros and cons of certain yacht builds and hull types, talk about typical resale values and charter opportunities, and get down to technical details you might not have thought about as a brand new yacht owner – such as whether the draft on that full displacement yacht you like will be too deep to navigate the shallow waters of the Bahamas. A good broker helps you avoid the costly mistakes of a first-time buyer.
2. Once your preferences have been narrowed down, the broker will get to work on your behalf, trawling through global databases and getting on the phone to their networks to locate your dream yacht. As an international yacht brokerage with a global network, Worth Avenue will not just limit their search to local yachts for sale, they will even tell you about yachts that aren't technically on the market yet. Remember, with Worth Avenue Yachts, you'll have the combined power of all the brokers working for you, not just one broker jealously guarding their leads and contacts, as often happens with other yacht brokerages with an individual broker-per client system.
3. They'll then organize viewings of your shortlisted yachts. Where possible, your broker will recommend you charter out the yacht you have your eye on or a similar yacht so you can get a real sense of what the yacht is like to live on; how does it perform in the water, what are the noise levels like, is the space sufficient for your family and friends? The more yachts you tour and (ideally) charter, the more you'll get a sense of what are the non-negotiables when it comes to onboard facilities, which yacht builds and designers you favor, and what kind of price you should expect to pay. An ideal place to view large numbers of yachts at once is at the major yacht shows, where Worth Avenue Yachts has a strong presence.
4. Once you've decided on a yacht, your yacht brokerage team swings into action on the legal side of the sale process – drawing up contracts, dealing with surveys and sea trials, and negotiating counteroffers. The expertise of a top yacht broker in these matters is absolutely indispensable – allowing you to avoid the pitfalls of the unwary and negotiating you the best deal possible.
From the first discussion right through to the day of delivery and beyond, a yacht brokerage is right there beside you, every step of the way.
Image courtesy of Drozdin Vladimir