It's Time To Start Planning Your Summer Sun!
---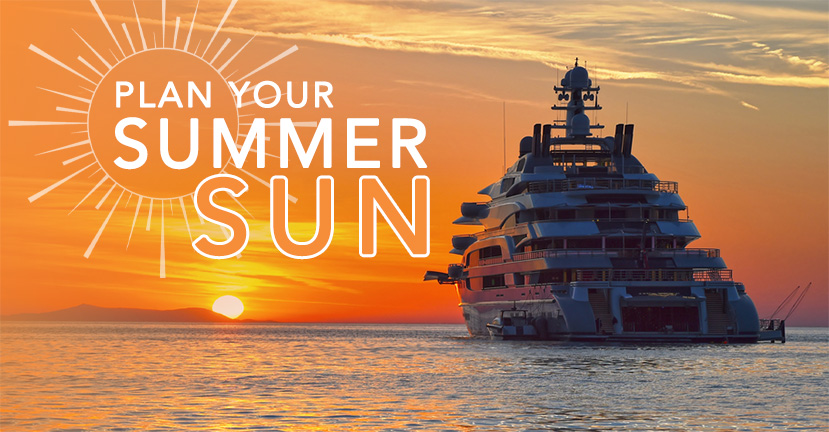 Every summer has a story. Make this a summer to remember with friends you'll never forget. There is no better way to spend a much-needed summer vacation then on board a private yacht in the Mediterranean or New England!
The adventures ahead are endless with thousands of exciting destinations to choose from. A Private Yacht Vacation offers limitless adventure for children and unsurpassed luxury for adults.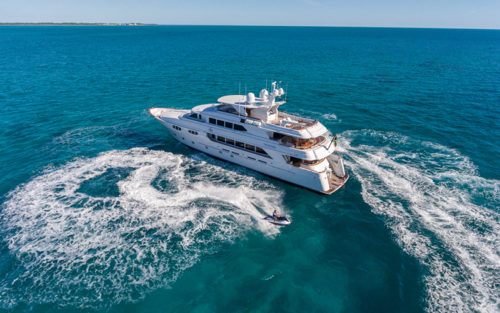 Whether you want to spend your summer vacation basking in the sun on white sandy beaches, going out on the town, stargazing, shopping, or enjoying three course haute-cuisine dinners on deck…anything can be arranged. exploration.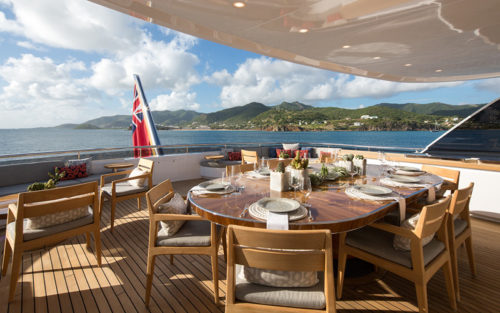 Most luxury yachts are fully equipped with wide variety of toys and tenders to keep even the most restless travelers occupied. As you snorkel through colorful fish or speed down the inflatable slide, you will be creating lasting memories in picturesque destinations.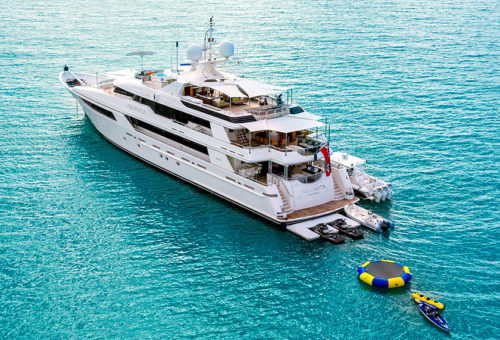 Discover the world with Worth Avenue Yachts. Our Luxury Yacht
Charter Team
will guide you through the most incredible destinations worldwide to explore on your private yacht charter vacation. Create an awe inspiring itinerary based on the experiences you love.
SEE BELOW FOR A SELECTION OF YACHTS AVAILABLE FOR CHARTER IN NEW ENGLAND & THE MEDITERRANEAN THIS SUMMER!
A New England yacht charter offers the perfect balance of upscale luxury and understated elegance. From the yachting capital of Newport, RI to picturesque Martha's Vineyard, elegant Nantucket and peaceful Cape Cod to Maine and The Hamptons, this stretch of coastline offers something for everyone. The early May – October season offers favorable sea conditions, countless islands, picturesque harbors, and enchanting towns, lending itself perfectly to yacht exploration.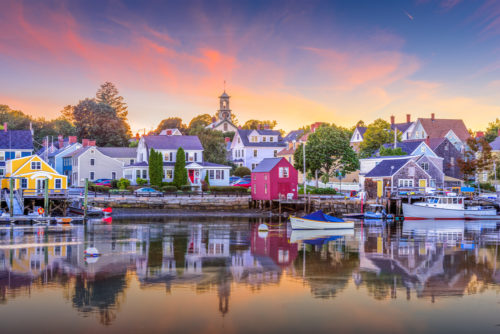 Click here for a sample itinerary of a New England Luxury Yacht Charter.
Yachts available for charter in New England: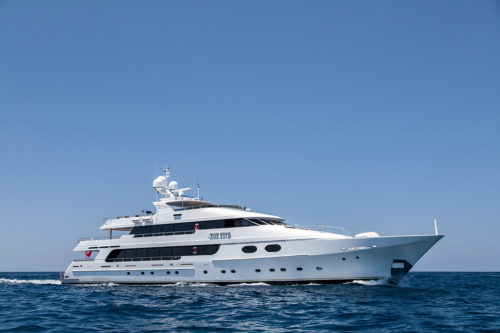 Guests: 12 in 6 staterooms
Rate: starting at $180,000 per week + expenses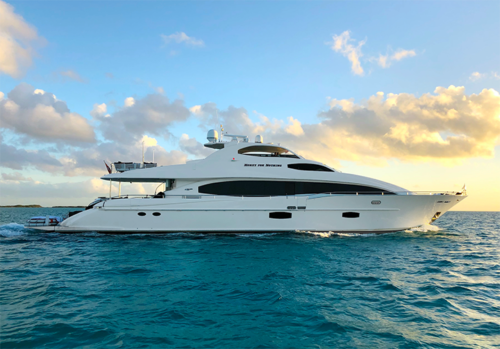 Guests: 8 in 4 staterooms
Rate: starting at $49,500 per week + expenses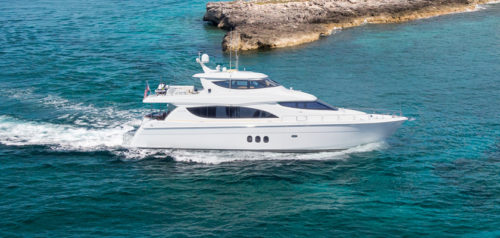 Guests: 8 in 4 staterooms
Rate: starting at $30,000 per week + expenses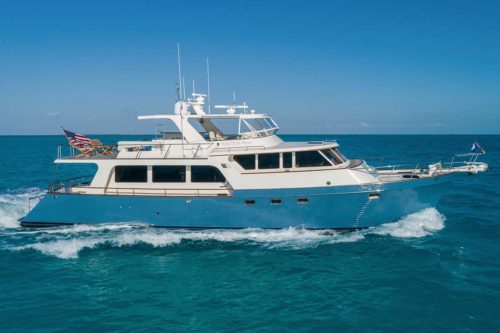 Guests: 6 in 3 staterooms
Rate: starting at $22,5000 per week + expenses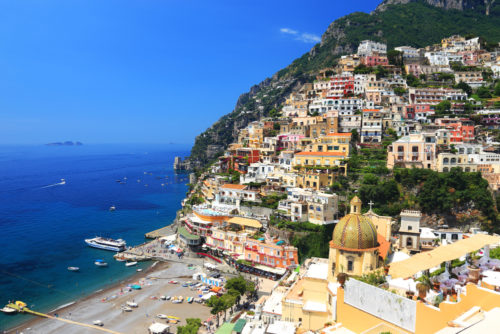 A Mediterranean Yacht Charter is the birthplace of the luxury yachting industry, and chartering a yacht around its crystal clear shores and stunning archipelagos is one of the great pleasures of a life well-lived.
The French Riviera is the most glittering yachting playground in all the world. Celebrated as one of the world's most spectacular coastlines, the Amalfi Coast features charming cliff-side villages, rolling mountains, turquoise sea, and world-famous beaches. Montenegro and Croatia are a sublime yachting oasis with an idyllic blend of Old World charm and modern luxury.
A Mediterranean charter combines superb natural beauty with fine dining, nightlife and a celebrity atmosphere- delivering just the right mix of sunshine and sparkle.
Yachts available for charter in the Mediterranean: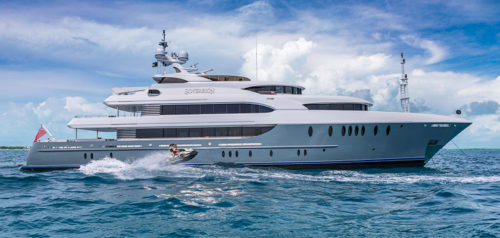 Guests: 12 in 6 staterooms
Rate: starting at $250,000 per week + expenses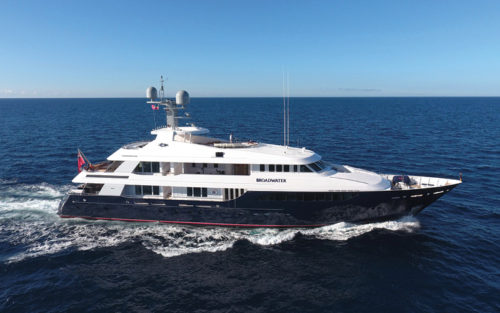 Guests: 12 in 6 staterooms
Rate: starting at $260,000 per week + expenses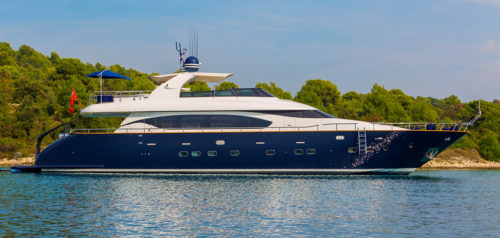 Guests: 9 in 4 staterooms
Rate: starting at $51,100 per week + expenses
Location: Croatia
---
Our
Luxury Charter Professionals
are ready to assist you every step of the way in planning you perfect Summer Vacation! From choosing the right yacht for you, selecting a destination, tailoring the experience to your preferences and more, our experienced
Charter Team
will give you peace of mind when planning the perfect getaway!  Contact us at
Charters@WorthAvenueYachts.com
for more information.