The 65m Custom Yacht Design
---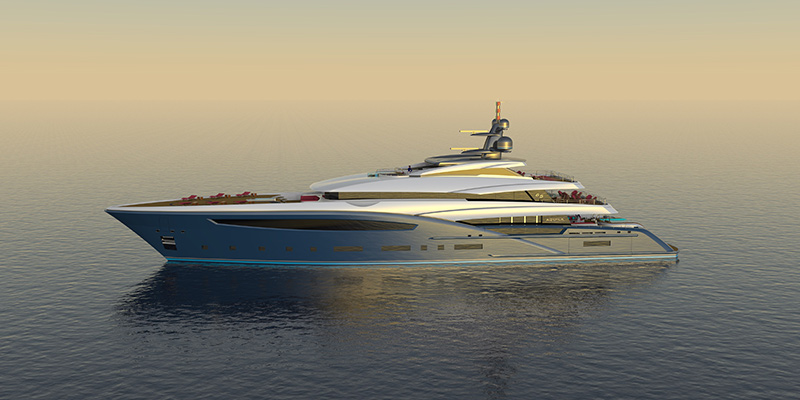 The Worth Avenue Yachts Collection is proud to announce the 65m Custom Yacht alongside the 73m and 85m designs.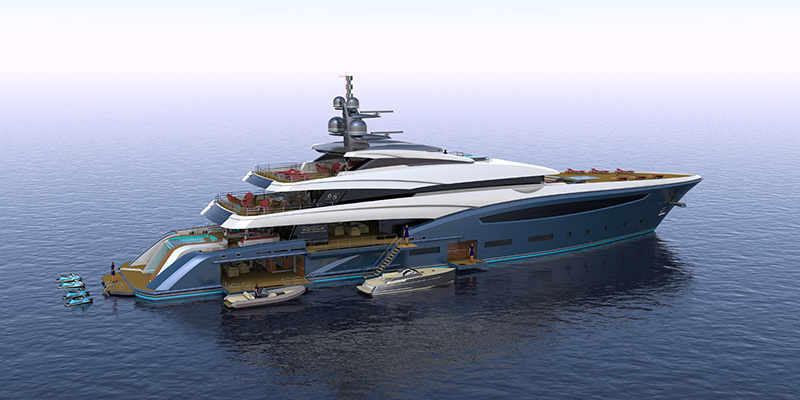 This 65m or 213' yacht features 6 staterooms and luxury accommodations for up to 12 guests. The exterior design is by Christopher Seymour alongside design consultant, Carl Esch. They both worked in cooperation with well know and distinguished interior designer, Evan K. Marshall.
A representative will be on hand at the Fort Lauderdale International Boat Show to discuss the designs in person. The 65m is the 3rd in line below the recently revealed 85m and the original 72m . Additionally, the Worth Avenue Yachts collection features a 47m design named ACER.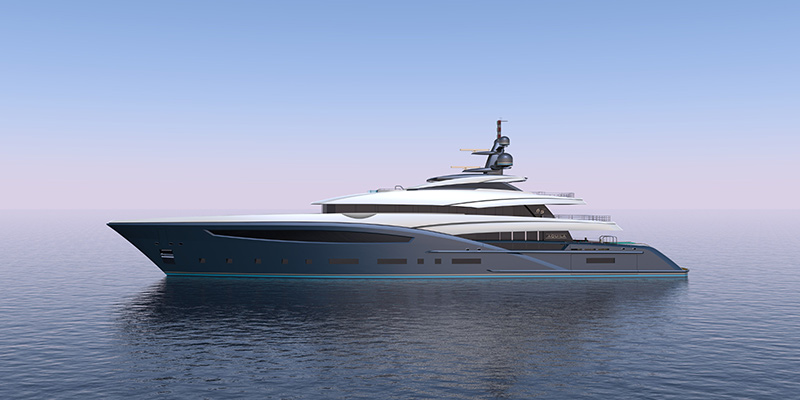 The 65m Custom Yacht will have a range of 5,000 miles at a cruise speed of 13 knots and a top speed of 17 knots. The 1500 GT yacht will maximize volume while maintaining style and elegance.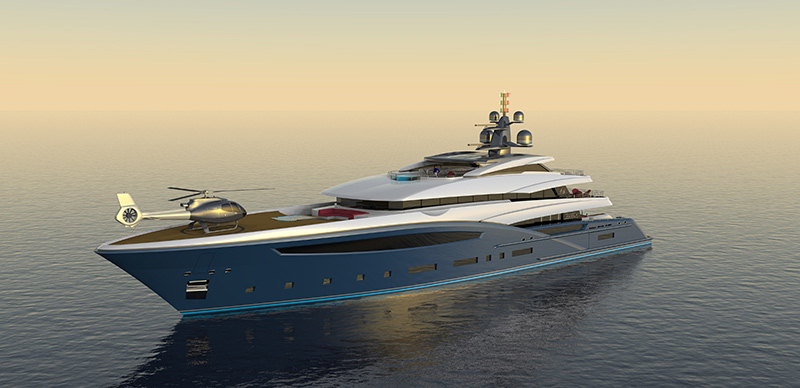 This 65m yacht concept is designed to be built in the shipyard of client's choice. Seymour kept this in mind allowing for versatile concepts to come into play to suit a range of clients able to accommodate almost any need or request that arises.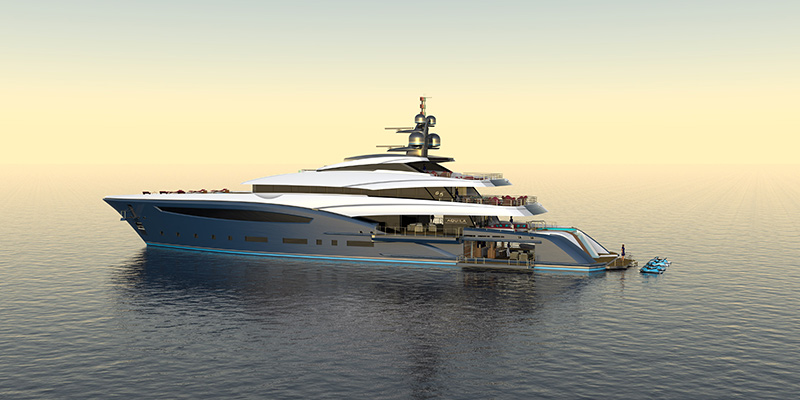 A luxury staircase alongside an elevator will service three of the decks. The owners suite will feature a private balcony, library, private dressing room and luxurious bathrooms. The suite is convertible, so that it may also be 2 larger guest suites if needed. Four large guest staterooms will be on the lower deck.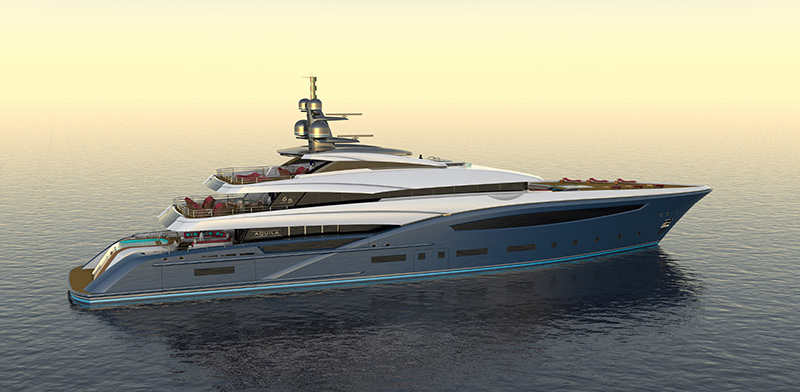 Highlights of the 65m will include the large open sundeck, a dual-purpose tender garage and guest leisure area with bar, large Jacuzzi on the top deck with sun pads and 2 folding side balconies on each side of the main salon.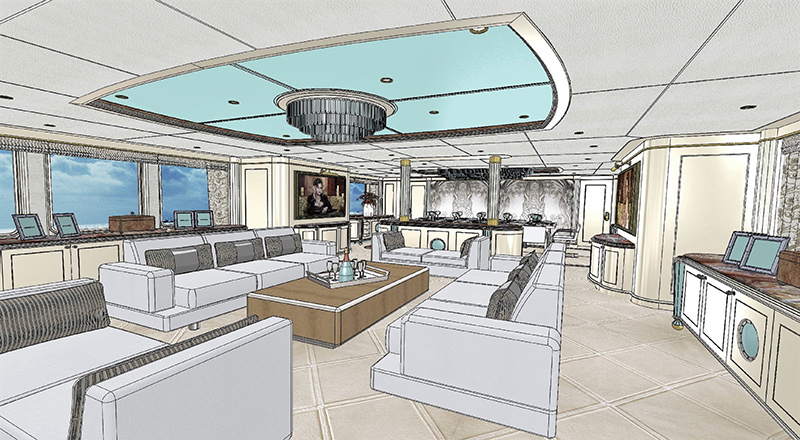 A pool on the main aft deck and on the bridge deck will both feature mosaic inlays. If needing to arrive in style, a touch and go helipad is available on the bridge deck forward.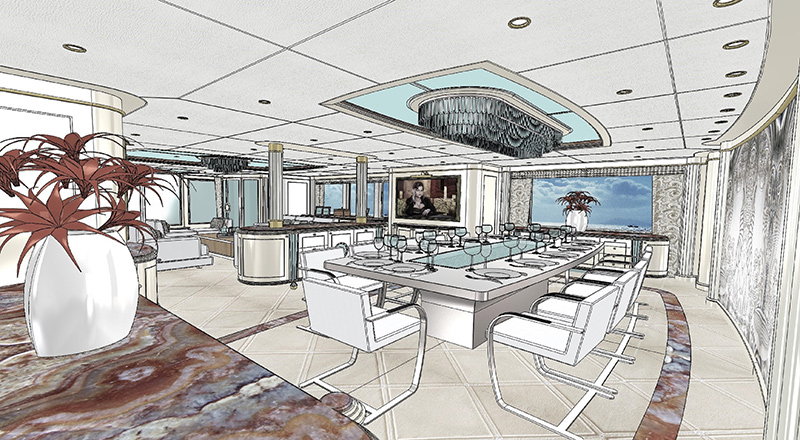 This yacht is completely customizable as to appeal to a client who prefers traditional styling or to a client who craves the most radical sea-faring concepts. 65m Custom Yacht can offer bold inspiration for any owner looking to stand out from a crowd, or stay classic, yet still distinguished.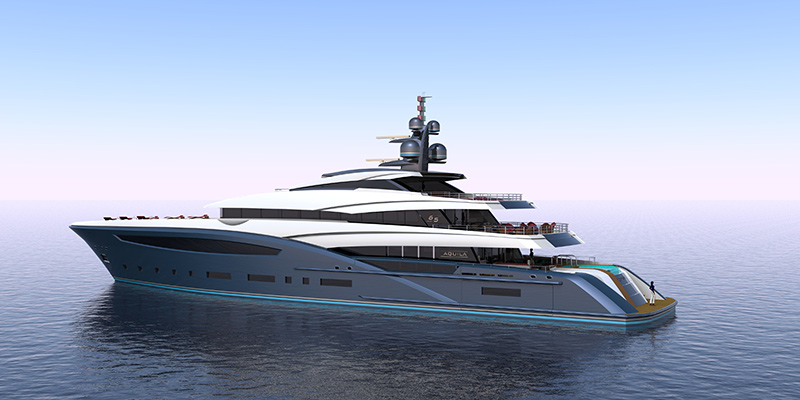 Equally focused on engineering and creativity, the concepts in Christopher Seymour Designs' portfolio mixes advanced hull forms to the latest propulsion systems. If signed today, the project would be complete by 2022.
For all yachting inquiries – Worth Avenue Yachts is your team. Our global yachting specialists are available at our offices in Palm Beach, Fort Lauderdale and Monaco to discuss your yachting inquiry now, contact us or call us at +1 561 833 4462.