Yacht Charter Itinerary Cuba
---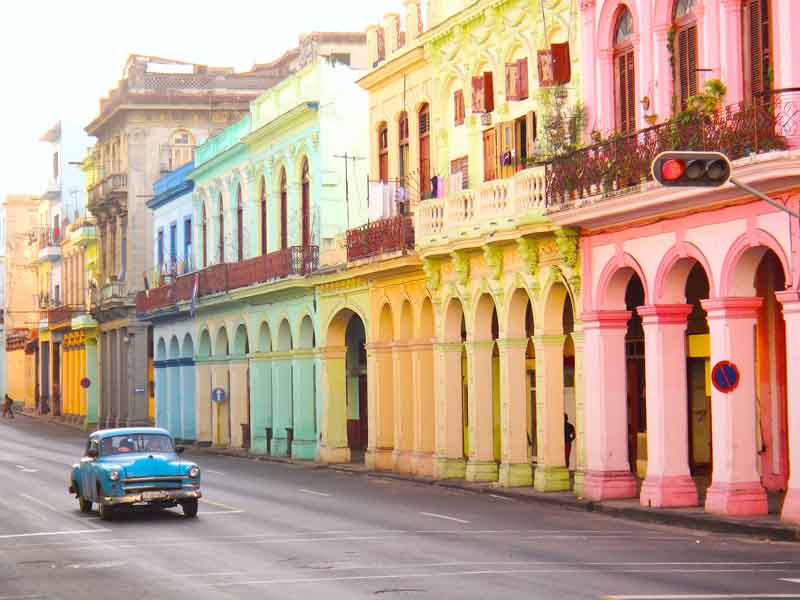 Cruising Cuba
Expect the unexpected  in this exotic and exhilarating Caribbean destination
If "Caribbean paradise" doesn't immediately come to mind when you think of Cuba, you're not alone. But don't overlook this eccentric and fascinating country, for its rustic culture and unique old-world charm only intensify its allure.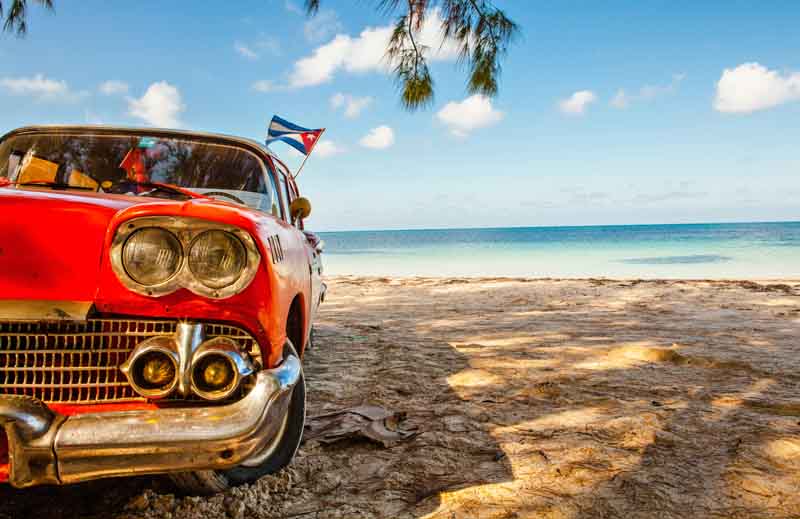 Cuba has become a top destination for adventurous travelers who are drawn to its passionate mystique. Beyond its rugged exterior, the island and its surrounding cays are a cruising utopia, virtually untouched by modern life. Immaculate beaches, rolling mountain ranges, lush rainforests with cascading waterfalls, and vivacious cities are yours to discover.
In a land seemingly frozen in time, vintage 1950s American cars roar through the ramshackle streets of its cities, while horses and carts navigate the countryside. And despite the recent rise in tourism, Cuba is still largely undeveloped, offering an exclusive and distinctive journey like none other.
A Cuba yacht charter is the premier choice for sampling all that the island has to offer, from the rich history and sensual nightlife in Havana, to the pristine beaches and extraordinary diving in the multiple cays and rocky inlets. After experiencing days and nights filled with adventure, you'll find comfort in returning to your luxury yacht as your home on the water.
HAVANA
Arrive in Havana to join your yacht at Marina Hemingway. After settling in, take a short walk and step into one of the most eclectic, fascinating cities in the world. Havana offers an overwhelming array of historical monuments, superb colonial palaces, churches, and museums along with an intriguing combination of shabby architecture and colorful history. Take a short drive to the H. Upmann cigar factory, one of the oldest in the business, said to revolutionize the industry with the packaging of cigars in cedar boxes.
Sip a rum cocktail at one of Hemingway's favored watering holes, El Floridita and Bodeguita del Medio, or take in a show at theworld-famous nightclub, Tropicana. Its reputation as the hottest cabaret under the stars makes it a must-see for any traveler. Enjoy the sensual Latin music, salsa dancing, and plenty of Cuban rum.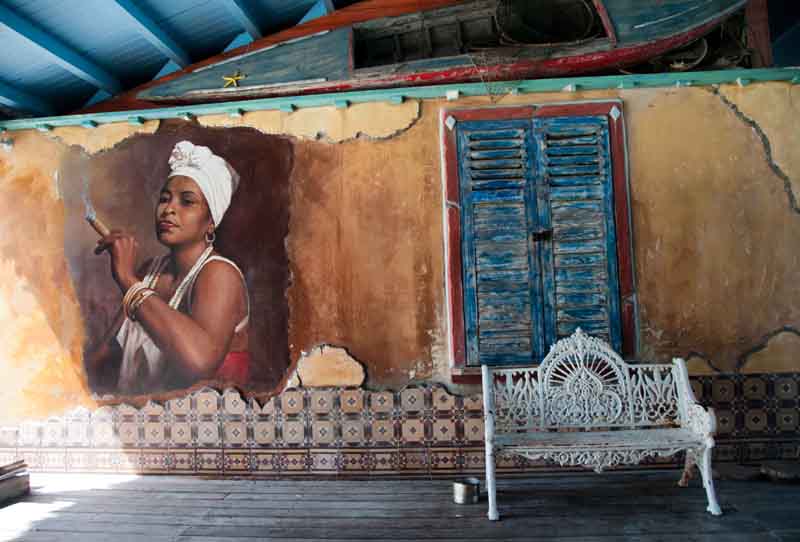 RURAL CUBA
From Havana, head west to Viñales Valley, known for its tobacco plantations, farms, caves, gardens, museums, and more.  Surrounded by distinctive, forested mountains and cascading waterfalls, the valley offers the adventurous traveler a chance to hike, swim in the falls, or go horseback riding. For a delightful change of pace, simply absorb the picture-perfect scenery and experience the lesser-known pastoral side of Cuba.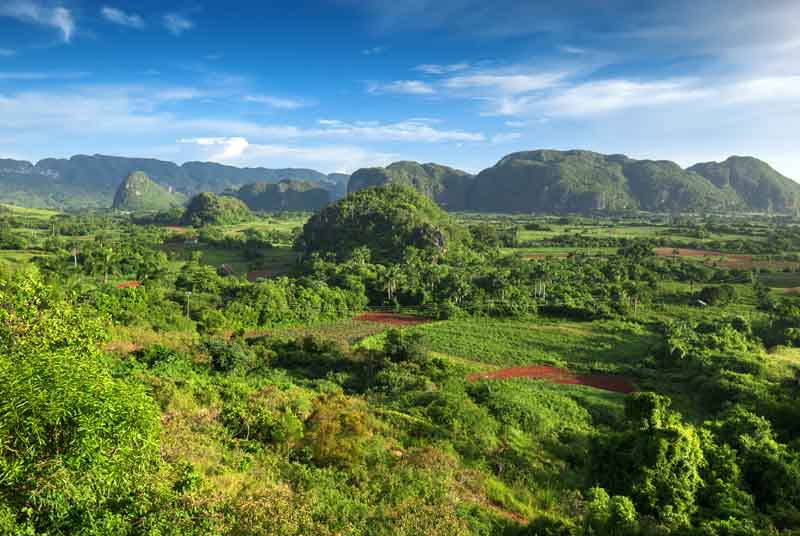 MARIA LA GORDA
Cruise to the beautiful island of Maria la Gorda, a diver's oasis with crystalline waters and brilliant coral reefs waiting to be explored. Experienced scuba divers can navigate Lost Paradise, a truly awesome wall dive with a variety of impressive fish, majestic caves, and geologic crevices to swim through. Relax on the sun-drenched deck of your yacht as the limpid waters glisten above the tropical paradise that lies below.
CAYO LARGO
A stopover on the small island of Cayo Largo brings solitude and tranquility, stunning beaches, and an abundance of marine life for divers to explore. It's the perfect spot to make use of your yacht's water toys to splash around or float quietly on the brilliant turquoise water. Nature lovers will delight in the resident iguanas, flamingos, turtles and hummingbirds. Venture ashore to one of the exclusive resorts to enjoy a cocktail and a bite to eat.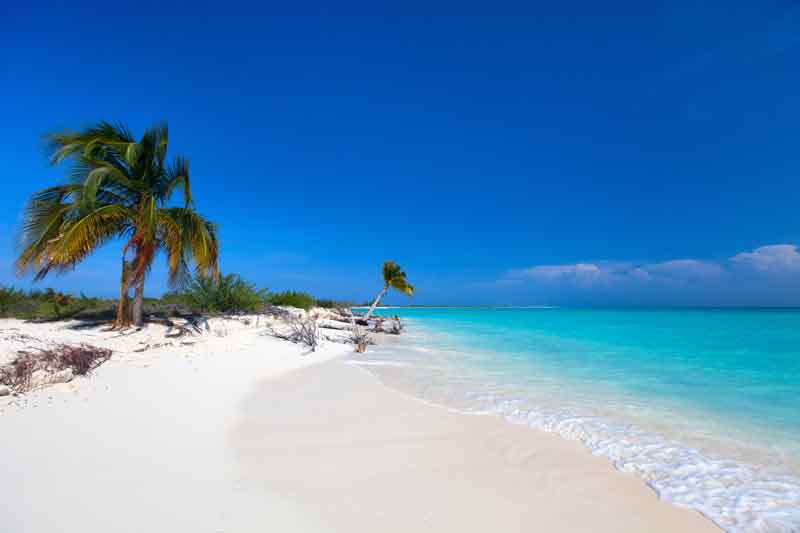 JARDINES DE LA REINA
Often called the Galapagos of the Caribbean, this is the ultimate haven where divers can experience a truly unforgettable underwater adventure. This mecca is created by a 150 mile long mangrove and coral island system to form the third-longest barrier reef in the world. Explore this marine wilderness filled with exotic fish and brightly-hued corals, as well as shallow reefs abundant with both schooling and solitary fish and wrecks.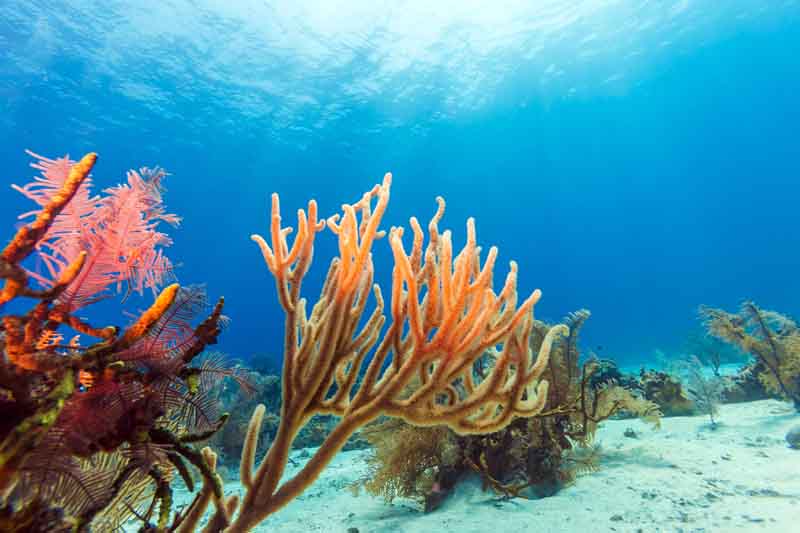 SANTIAGO DE CUBA
Prepare for your return to city life in the lively town of Santiago de Cuba, which is surrounded by high bluffs that rise from the sea. Known for its Afro-Caribbean influences and colonial architecture, this passionate city offers a memorable drive back to the airport. This journey and the memories you've made are certain to change your perception of Cuba, forever.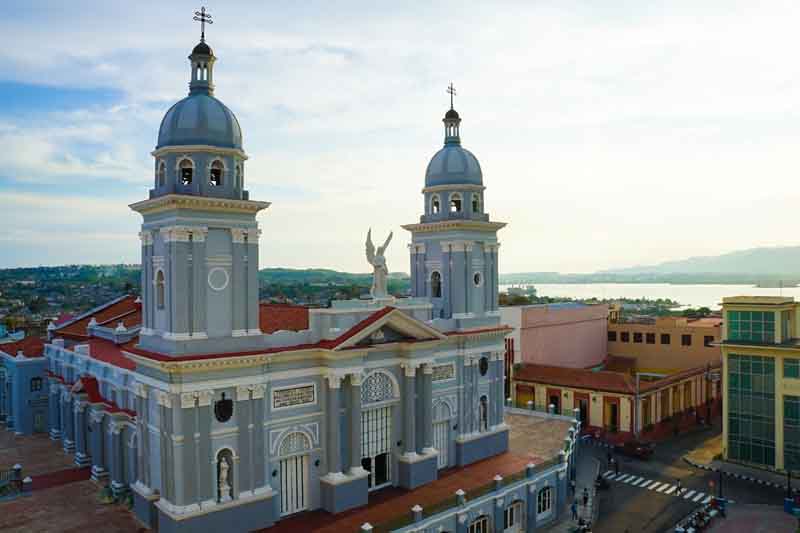 discover the best of yachting