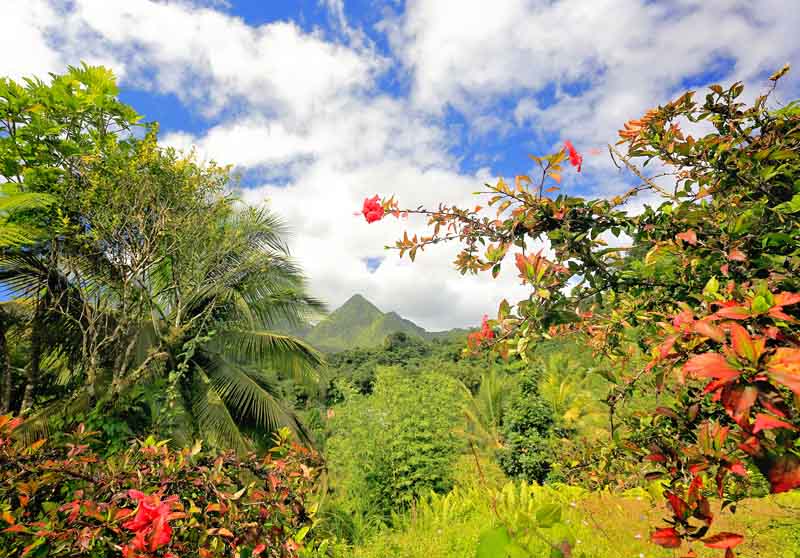 St. Maarten to St. Lucia
The essence of the Caribbean filled with  tropical splendor, island adventures, and local flair
The majestic, jewel-toned waters of the Caribbean Sea have long been recognized as some of the best cruising grounds in the world. With seemingly endless isles, inlets, cays, and coves, yacht exploration is by far the best and most luxurious way to experience the splendor this tropical oasis has to offer.
Whether you're enjoying the sights from the deck of your yacht, immersed in the water, or venturing on land, there is no doubt you will be captivated by your surroundings. You can hike to cascading waterfalls, anchor along unspoiled isles, leave your footprints on white sand beaches, and enjoy a locally-infused beverage at secluded beach bar. Throughout the journey, you'll experience old-world Caribbean charm in its natural, unspoiled setting.
This suggested itinerary provides an idyllic balance of relaxation and adventure, suiting the desires and tastes of the most discerning travelers.
ST. MAARTEN
Your holiday on the water begins on the French/Dutch island of St. Maarten/St. Martin, where superyacht marinas abound and adventure awaits. You'll be met by your captain at The Princess Juliana Airport and whisked away to either The Princess Yacht Club or Isle del Sol Marina, where your doting crew will welcome you aboard your charter. After settling in, venture out to visit one of the most exceptional beaches in the Caribbean, Orient Bay, located in the French half of the island, or take a quick jaunt to neighboring Marigot Bay for some world-class boutique shopping. Wind down with a luxurious spa treatment arranged by your crew, or enjoy a leisurely chef-prepared meal on the deck of your yacht.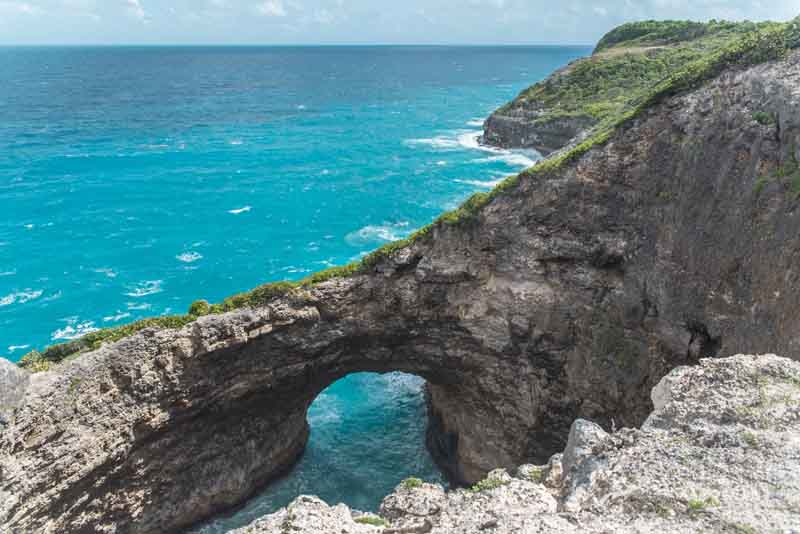 ST. MAARTEN TO ST. BARTHS
A favored spot of socialites, moguls, and Hollywood royals, there is no island in the Caribbean that can match the exclusivity and lavishness of St. Barths. In Gustavia, the island's capital and main port, high-end shopping, world-class dining, and quaint cafes line the superyacht-filled harbor. But with dozens of stunning, shimmery beaches to stroll, as well as lush vegetation to admire, make sure you save time to experience the island's natural beauty. Most notable is the Gaiac, or "Tree of Life, " a small tree that blooms in striking deep blue, visible all over the island. Round out the day with fine dining at Eden Rock or Bonito for a delightful culinary experience, or absorb the nightlife in the lively town center.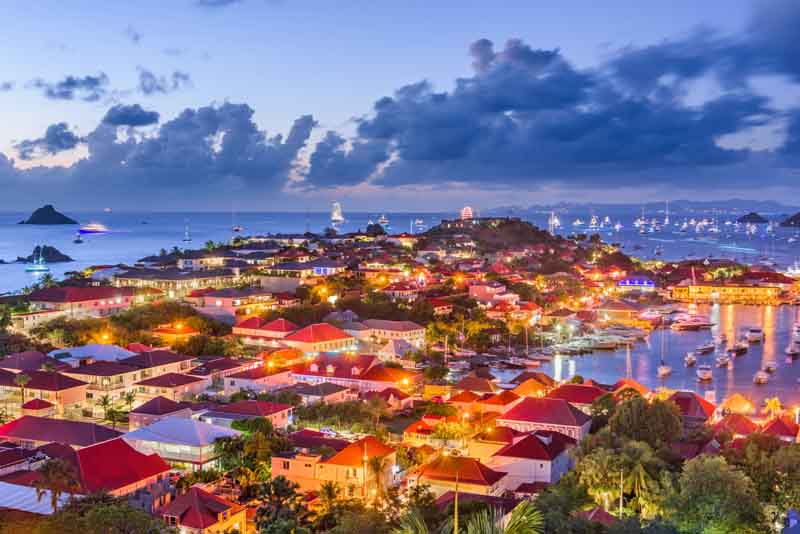 ST. BARTHS TO NEVIS
A quick jaunt brings you to Nevis, where old-world style is everywhere you look. This Caribbean spot is known for its breezy, tranquil surroundings, and offers excellent windsurfing, fishing and kayaking. From volcano hikes and tours of the rainforest, to scuba diving and strolling pristine beaches, your visit will be filled with a style and spirit that's vintage Caribbean. Your yacht will anchor at the Four Seasons Resort, where you can venture ashore and take advantage of all the hotel amenities and relax with a lavish spa treatment. Golf enthusiasts can play a round at the 18-hole world-class course designed by Robert Trent, offering palm-tree lined fairways, challenging holes, and sweeping views of the island. Choose to dine at one of the local restaurants for the freshest of seafood, or return to the serenity of your yacht for a quiet meal on board.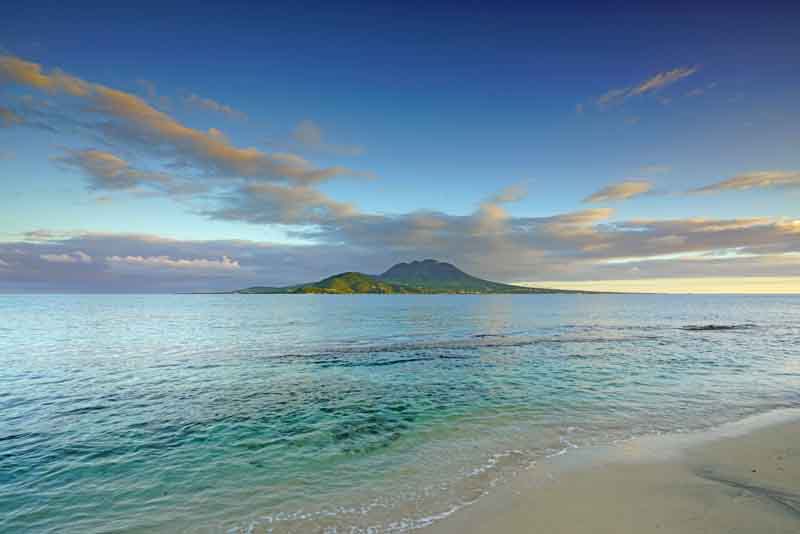 ANTIGUA
Antigua's Nonsuch Bay is a must-see destination, where a pristine reef and the clearest of waters offer exceptional snorkeling and diving opportunities. It's the perfect oasis to make use of the yacht's water toys and paddle board or kayak in the reflective turquoise water, stroll one of the deserted beaches on the nearby uninhabited Green Island, or simply anchor out and sip a Goombay Smash on deck, a delectable rum-based drink famously known throughout the Caribbean. Sit back, relax, and allow your chef to prepare an exquisite meal as you soak up the splendor around you.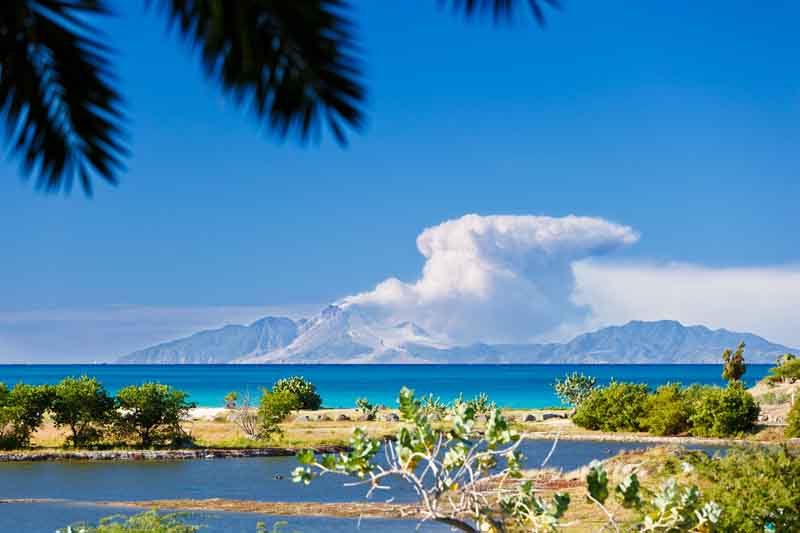 ANTIGUA TO GUADELOUPE
Depart Nonsuch Bay and cruise across the Guadeloupe Passage to the French island of Guadeloupe. The largest island in the Leeward chain, Guadeloupe is a tropical haven for water sports, diving, and scenic exploration on shore. Your yacht will dock at The Marina Bas-Du-Fort in Pointe-à-Pitre, Guadeloupe's largest town offering a lively waterfront district, a vibrant marketplace, bustling vendors,  and an abundance of local produce on offer. Adventurers should take the 30-minute hike through the rainforest leading to Carbet Waterfalls, a gorgeous series of three falls, each at different heights, cascading into the Carbet River below. After a day filled with adventure, an island-style barbecue on the deck of your yacht is the perfect way to wind down the day.
GUADELOUPE TO DOMINICA
Although the island of Dominica was devastated by a Category 5 Super Storm in September 2017, this resilient island is recovering and rebuilding, and as such, welcomes travelers from near and far to experience the exceptional beauty and wonder that still exists in this tropical oasis. A snorkeler's and diver's paradise, the northeast coast is home to pristine reefs abundant with a kaleidoscope of marine life, including brilliant sponges and glowing crinoids, forming a home for rays, batfish, squid, and seahorses. Several tourist attractions on land are not to be missed. Explore the Titou Gorge, a naturally-formed volcanic cave where you can swim inside amidst a cascading waterfall, with glistening sunlight sparkling through the forest canopy above. Soak up the sun on a striking black sand beach, ride horses along the spectacular coast, or head to the Emerald Pool to rejuvenate the body and soul in the magical waters of this popular grotto. Return to the respite of your yacht and relax with a cocktail as you dream of adventures to come.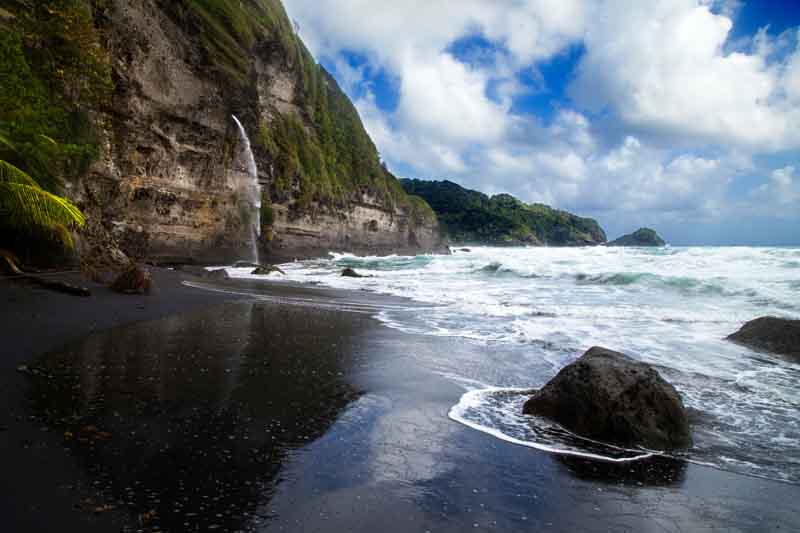 DOMINICA TO MARTINIQUE
The island of Martinique is known as the Paris of the Antilles, offering fine French restaurants, high-end boutique shops, and open-air markets. Peruse the island's capital of Fort de France, then head back to the water for a thrilling sport fishing excursion. The outer reefs are abundant with tuna, barracuda, kingfish, and bonito, and if luck is on your side, you'll be dining on your fresh catch-of-the-day with a delectable seafood feast prepared by your chef.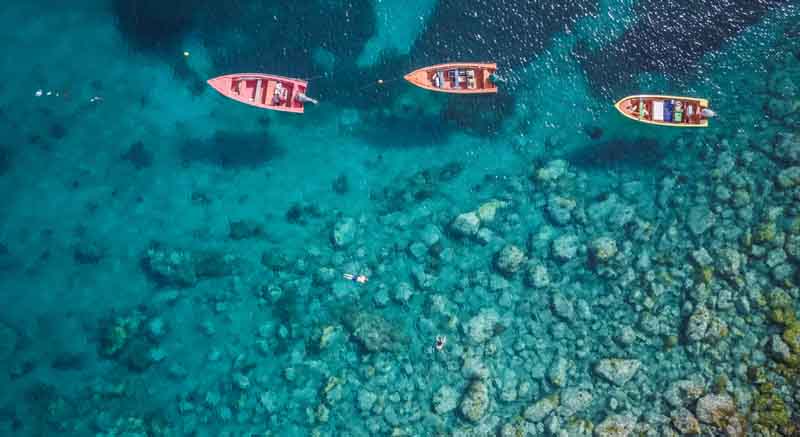 MARTINIQUE TO ST. LUCIA
Marigot Bay in St. Lucia is known as one of the Caribbean's most secure, and beautiful, anchoring spots. Cruising the scenic route along the coast, forested mountains and dramatic shorelines are the backdrop to this stunning coastal oasis.  You'll see the trademark Pitons, St. Lucia's characteristic twin peaks that tower over the landscape and drop dramatically into the sea, visible from almost every part of the island. Don't miss a jaunt to Jade Mountain Resort, where you can sip a cocktail or enjoy freshly-caught snapper or swordfish while taking in the iconic view of both Piton mountain peaks. At the base of Petit Piton, divers can explore Superman's Flight, a popular scuba diving site that's home to more than 150 species of fish, moray eels, seahorses, and brilliant coral.  On shore exploration is easily arranged by rental car. The Diamond Botanical Gardens, an awe-inspiring drive-in volcano, soothing mud baths, and hot sulphur spring baths, thought to have healing properties, are just a few of the must-see attractions.
ST. LUCIA
Although the time has come to bid farewell to your yacht and crew, the experiences and memories of your journey are yours for a lifetime.