Yacht Charter Itinerary Turks and Caicos
---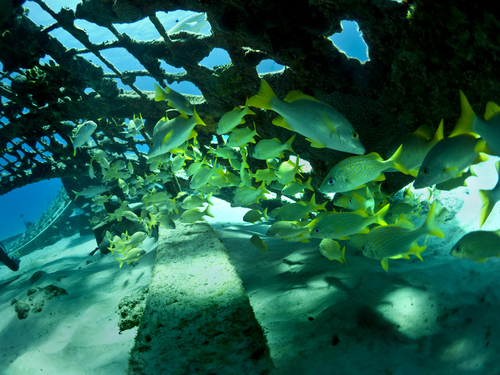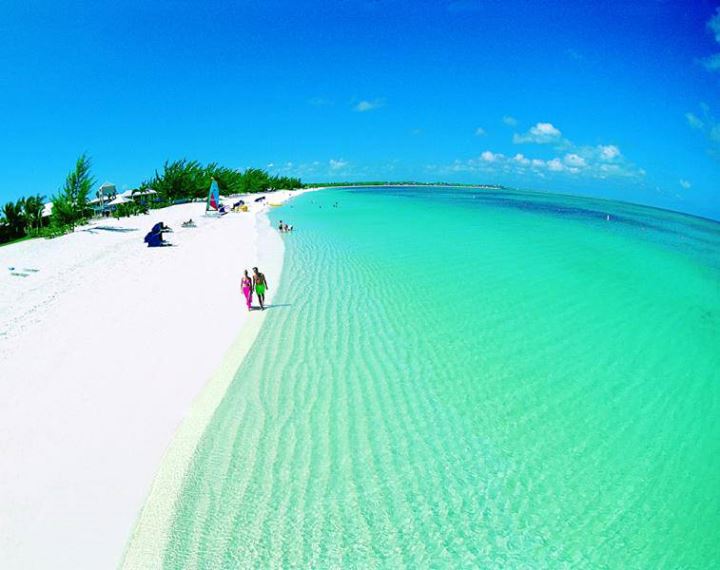 This Turks and Caicos yacht charter itinerary gives you a glimps of what your vacation could be like. Turks and Caicos consist of 40 different islands and cays, only 8 of which are inhabited. Each island offers a different experience and a unique character, but all offer year round great climate, beaches and underwater activities. Situated on the world's third largest coral reef system just south of the Bahamas, it's no wonder these beautiful islands are frequently rated among the world's top yachting destinations.
These two island groups offer stretches of uncrowded pristine white sand beaches with no development in sight. They boast a stunning array of gloriously colored tropical fish, fascinating marine life and breathtaking turquoise water. The islands have justifiably earned a reputation as being among the most magnificent scuba and snorkeling destinations in the world. You will love the unique natural serenity and beauty of this magical destination.
Turks and Caicos Luxury Yacht Charter Day 1:
Providenciales
Providenciales, also affectionately known as 'Provo', is the heart of the country and home to world-famous Grace Bay Beach. Provo has been crowned "Best Beach" by Condé Nast magazine and by the World Travel Awards for several years running. It is an ever-expanding island full of luxurious amenities including a golf course, casino, shopping centers and excellent restaurants. This island has some of the very best snorkeling and diving in the Caribbean so for those who like to explore the world beneath the water, this is a must-see destination. You will begin your journey at the all-new Blue Haven Marina and Resort by IGY Marinas.
Turks and Caicos Luxury Yacht Charter Day 2:
French Cay
Cruise south today across the Caicos Bank to French Cay that lies on the very edge of the bank. This Cay is a peaceful sanctuary for migrating birds and easily boasts some of the most amazing coral and marine life in the Turks and Caicos which makes it an absolute dream for scuba diving and snorkeling enthusiasts. Molasses Reef is home to what is believed to be one of the oldest shipwrecks discovered in the New World.
Turks and Caicos Luxury Yacht Charter Day 3:
Salt Cay
Salt Cay is the smallest and least populated island in the Turks and Caicos Islands. Donkeys, historically used for pulling carts, now roam freely all over the island. There are no paved roads and very few cars.  Visit the ruins at Taylor's Hill and discover one of the most breathtaking views on the island. This is an ideal spot for whale watching, a favorite pastime for visitors during January and April when migrating humpback whales populate the azure waters of Salt Cay.
Turks and Caicos Luxury Yacht Charter Day 4:
Grand Turk
A true rural gem, Grand Turk can be found by cruising northeast a short while. It is the capital of the Turks and Caicos Islands and home to the only lighthouse in the country. One of Grand Turk's main attractions is diving. There is an outstanding protected coral reef, which drops to 8,000 feet and is close enough to the shore for beach dives.
During whale watching season, visitors can watch the humpback whales pass from Grand Turk's shores as well as from the surface of the water. Spend some leisurely time strolling the streets, visiting the National Museum and enjoying the colonial spirit of this outpost where time seems to stand still.
Turks and Caicos Luxury Yacht Charter Day 5:
South Caicos and Middle Caicos
South Caicos is an 8.5 square mile island that attracts visitors for its fishing, birdlife, history, fresh seafood dishes and diving.  It is the fishing capital of the islands, and boasts the best natural harbor and several fishing plants, processing most of the nation's seafood harvest of lobster, conch and fish for export and local consumption.  Sharks, eagle rays, loggerhead turtles, spotted rays, octopus and barracudas share the sites with a spectrum of macro life.  This is an ideal location for whale watching during the winter months.
The largest of the islands, Middle Caicos is 48 square miles of natural beauty. The coastline around 'Middle' is more dramatic than that of the other islands; especially on the north shore, where there are limestone cliffs with long sandy beaches. Mudjin Harbour, a half-moon lagoon within the ocean and a picturesque beach that juts out from the island to link up with an offshare cay, is the most dramatic feature. There is a trail that links Middle Caicos with North Caicos during low tide where you can actually walk between the two islands.
Turks and Caicos Luxury Yacht Charter Day 6:
North Caicos
North Caicos is the lushest of all the islands because of the abundant rainfall. Blessed with the same white sandy beaches as its neighbors, it is evolving as a 'gateway' from the more developed Provo.  North Caicos boasts the largest flock of Pink Flamingo in the islands. You will find ospreys and their nesting sites on the adjacent Three Mary Cays, and a wide variety of other birds on the islands extensive nature reserves and sanctuaries. A perfect destination for bird lovers.
Turks and Caicos Luxury Yacht Charter Day 7:
Dellis Cay, Little Water Cay
As you trace a path northwest back to Provo, stop at any of the picturesque cays that take your fancy. Dellis Cay is a quirk of nature and a combination of tide and currents which make this uninhabited island the best place for shelling in the Caicos Islands. Little Water Cay is an uninhabited island where you can glimpse iguanas as big as rabbits wandering amongst the mangroves. Tourists from the adjacent islands often come here to picnic.
discover the best of yachting