---
Graham Sullivan
---
In the last five years, Graham has successfully completed 214 weeks of successful charters. His Yacht Charters have ranged from 70 foot Motor Yachts to 300 foot Mega Yachts.
Graham's yachting passion is fueled from the Pacific Northwest where he grew up sailing the Georgia Straits. His love for the sea pointed him in the direction of the S/S Sorlandet (a 1927 Tall ship) where he sailed over 17,000 nautical miles around the world in his late teenage years. Learn about his world journey here.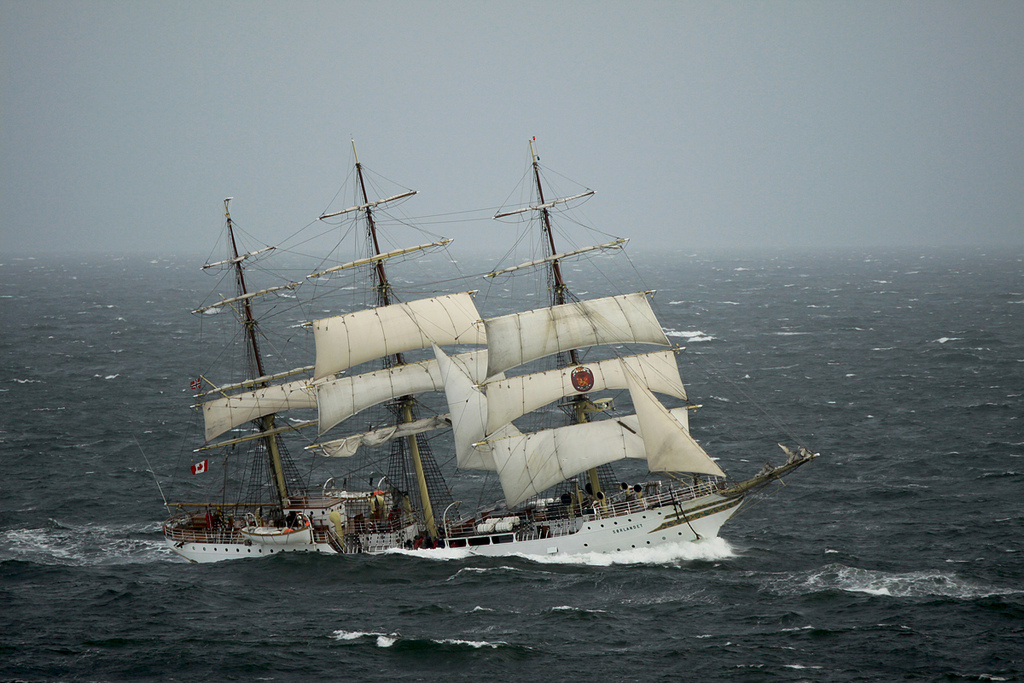 After combining his love for the sea with extensive international travel, Graham began crewing Superyachts as a deckhand. He soon realized that his skillset was better served working directly with his yacht guests. He decided to make a yachting career shift to Steward where his service skills could be showcased and his love for pleasing his charter guests with the best possible service and yachting destination knowledge. In between working onboard yachts, Graham was taking online university classes in International Business relations.
After six years in the yachting industry, Graham begun working as a Retail Charter Broker using his previous Yachting experience as a foundation for providing once-in-a-lifetime Private Yacht Vacations to his clients. He has been working diligently as Worth Avenue Yachts Charter Broker since 2016.
Graham's favorite location to cruise is in the South Pacific and he loves to place clients on "off the beaten" track charters. Graham is available to meet in person or have a video or phone meeting at any point with new prospective clientele who are interested in learning more about what a Private Yacht Charter has to offer.
You can view Graham's debut segment on CNBC's Secret Lives of the Super Rich where he takes you through one of our top Yacht's M/Y BROADWATER in Culebra, Puerto Rico. From the myriad of water toys to the blissful massages in the wellness center combined with your own personal chefs menu you will be whisked off your feet into paradise.
Call or Email him today to start your Private Yacht Charter experience search. Whether you are a first time charterer or an experienced charter client, Graham has the skillset to negotiate you the best deal and plan an unforgettable experience onboard a well-referenced Yacht.
CHARTER GUEST FEEDBACK
We had a once in a lifetime adventure in Croatia onboard charter yacht SOVEREIGN. You went above and beyond for us, planned every little activity that we absolutely loved and you've got us hooked on the Yachting lifestyle! From the chef's food to the crew's outgoing smiles everyday we were in heaven.
M/Y Sovereign Charter Client
The crew were outstanding. We wanted to explore 'off the beaten path' and that is exactly what we did! From fly fishing in the Outer Islands to eating a private beach dinner, we never wanted our week to end. Bravo for getting us the best deal and planning the most unforgettable charter!

M/Y Unbridled Charter Client
For my first Yacht charter I trusted you with choosing the most outgoing and professional yacht crew, the best Yacht with a great layout and a once in a lifetime trip from start to finish. Well, it's now twice in a lifetime and maybe three times in a lifetime thanks to you! I'm sold on the chartering life! I didn't have any bites on my leg, but I certainly got the charter bug.

M/Y Latitude Charter Client
'Did we have fun?'
YOU COULDN'T EVEN IMAGINE!!!!
Thanks for all your help!
We had the time of our lives!!!
Yours Truly, Charter Client on M/Y HAPPY FEET
SaveSave
SaveSave
SaveSave
SaveSave