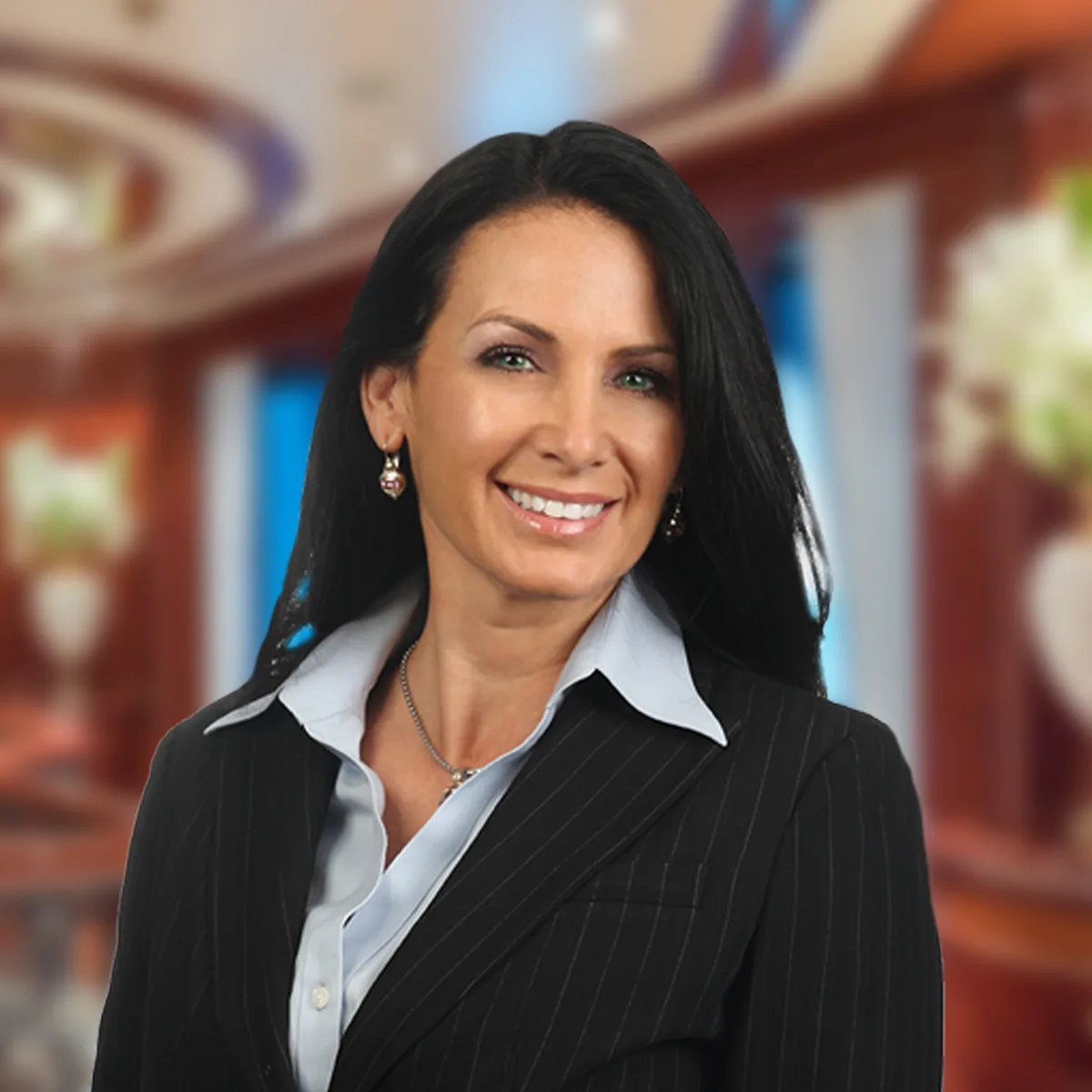 ---
Shannon McCoy
Broker
---
Growing up in the Pacific Northwest, Shannon learned to love the water at a young age.  She was surrounded by water in one of the most beautiful boating destinations in the world.  Once boating was in her blood, she knew that this was something that everyone in life should experience. 
Shannon specializes in yacht ownership through charter  and  truly  enjoys  the educating part of the charter and purchase experience.  She believes that private yacht charter is the perfect introduction to those who wish to learn more about yacht ownership. Shannon has built a solid reputation amongst her clients and industry peers and is known as one of the industry's best who is truly committed to her clients for the long term.   Taking a team approach with clients wanting to purchase or sell a yacht, she is able to secure the best deal possible with the quickest turn around.  
Some of Shannon's most notable sales include MINE GAMES, the 203' Benetti, now called LUMIERE, HAMPSHIRE I, the 185' Feadship now called AMBITION and SOTAVENTO, a 164' Benetti. 
In Shannon's personal time  (when not boating), she  can be found working on community nonprofit initiatives. Shannon serves  on the Board for the  Selfless Love Foundation  and believes in giving back to her community with the focus on children in foster care, children's education, and making sure that every child has a forever family.  Additionally, she leads the committee for the  annual yacht event  "Waterway Soiree", a charity event to benefit the  Children's Diagnostic Treatment Center  (a division of Broward Health)  which was started in 2015.   To learn more, please visit  BeSelfless.org. 
Shannon's knowledge of the yachting  industry  makes  her the perfect  choice  when contemplating a  private yacht vacation,  yacht purchase, or to sell your yacht.   Her level of professionalism and service has  made her one of the most trusted and notable brokers in the industry. 
Integrity . Honest . Trust . Confidentiality 
Taking a Private Yacht Vacation is absolutely one of the best vacations that you will ever have. There are so many great destinations in the world, but Tahiti and French Polynesia is pure Heaven on Earth. Arriving to the Yacht Last April, my clients decided to charter the beautiful 185 foot Delta yacht, MY SEANNA in [Read the whole story here>]
---
Charter Guest Feedback:
Shannon,
Getting back into the swing of being a 'grown up' was a distraction.
We cannot thank you enough for the care and time you took to put together the trip of a lifetime.   Captain Shaun is an absolute delight.  He is a wonderful man – kind, capable, fun – just a gem.  And the rest of the crew were spectacular.   They could not do enough to make our week memorable.
Chef Nelson created incredible meals at every sitting – truly a remarkable talent.
Christian – the mate – worked so incredibly hard to deliver the fun and help keep the ship running smoothly.
We snorkeled several times a day/had amazing beach BBQ's and sunset cocktails on an island and so much more.
He was really knowledgeable about the area.
And Abby – what a gem.  A ray of sunshine everyday/all day and such a hard worker.  Like a little fairy always keeping on top of tidying and serving.
We grew very fond of each and every one of them.
Like any boat trip we had to navigate weather issues but the issues and changes were managed in a quiet and positive way which ensured that we never felt the effects.
We certainly wanted to turn the ship around and do a repeat loop this week – which of course would never happen.   But we are convinced it is something to plan again for the coming year.
Words truly fail to capture the joy of last week.
With warmest regards and sincere appreciation,
Recent Charter Guests onboard M/Y ENTREPRENEUR