Celebrate Shark Week: Yacht Charter in the Exumas, Bahamas
---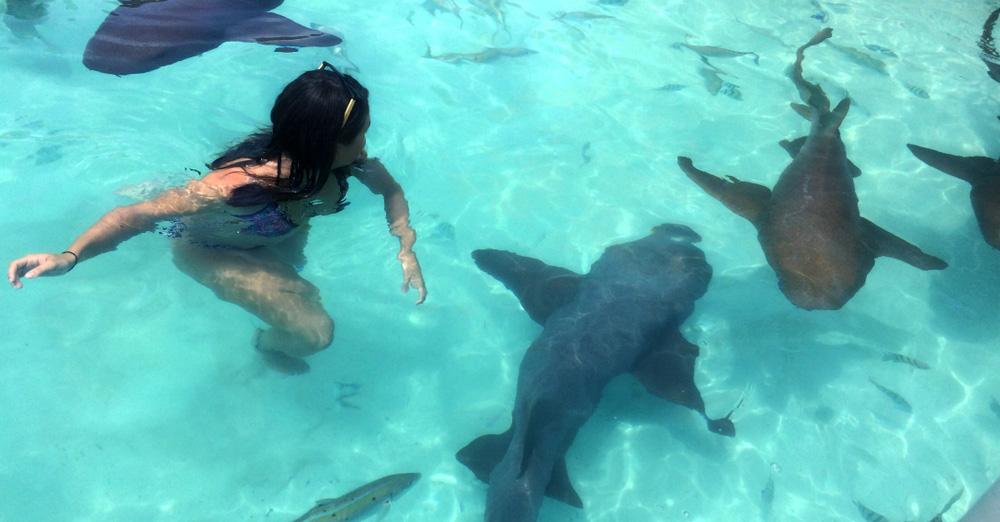 Every summer, there is one unique week which gains the utmost attention of viewers around the world – you guessed it, Shark Week!
Celebrating its 30th anniversay, Shark Week 2018 celebrated this milestone with an all-star lineup of athletes and celebrities including Shaquille O'Neal, Rob Gronkowski, Mark Cuban, Barbara Corcoran, Kevin O'Leary, Daymond John, Guy Fieri and many more. In addition, Shark Week's team of renowned scientists delivered all-new groundbreaking shark stories incorporating innovative research technology to reveal compelling insight into the mysterious world of sharks.
In light of the infamous Shark Week coming to a close, we figured we'd share one of our top rated charter destinations where YOU can swim with, play with and even feed some friendly sharks!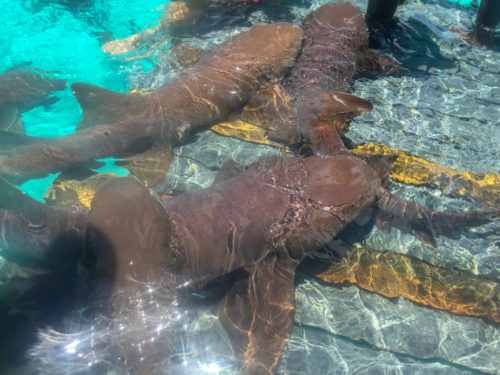 Best known for the captivating turquoise waters that surround them, the Exuma Islands offer endless quiet anchorages, sweeping sandbars, and white sand beaches that seemingly transport you to another world. This chain of 365 islands is part of the Out Islands of the Bahamas, but collectively they hold a much more laid-back vibe, and there's something unique to be experienced on each of them.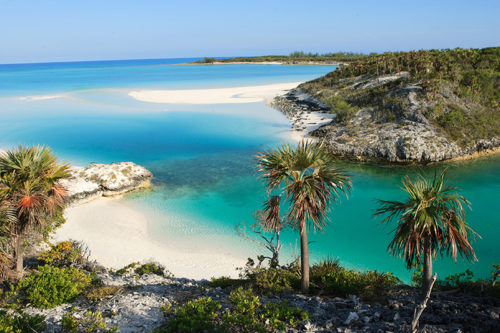 On your luxury yacht charter to the Exumas, spend a day swimming with and socializing with the friendly nurse sharks that make the docks of Compass Cay their home. As scary as it may sound, the nurse sharks are slow-moving bottom-dwellers and are, for the most part, harmless to humans. These sociable sharks can reach a length of up to 14 feet (4.26m) long!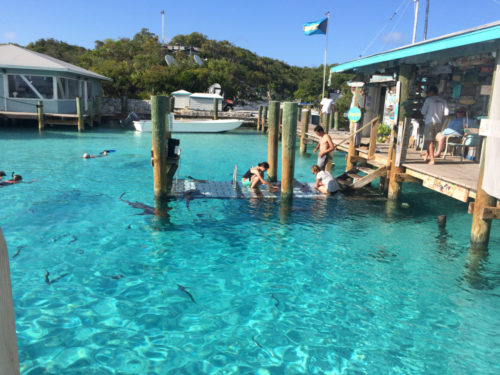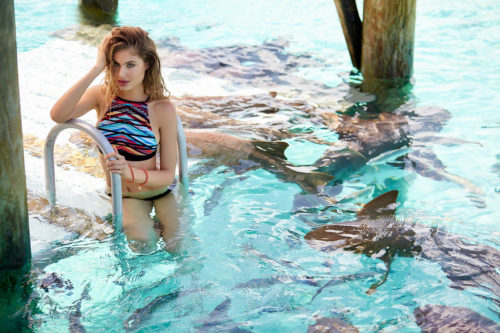 At Compass Cay the marina workers feed the sharks which makes them very friendly animals. Not only are these wonderful creatures incredibly photogenic, but the sharks have names and they swim right up to you! If you're feeling extra brave, the marina workers will let you feed the sharks too!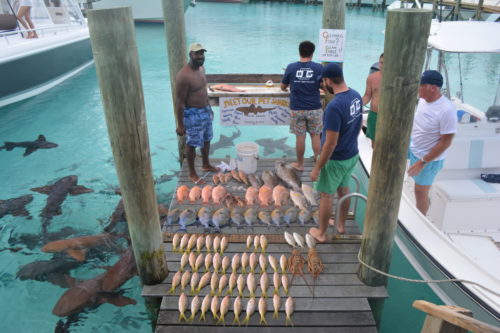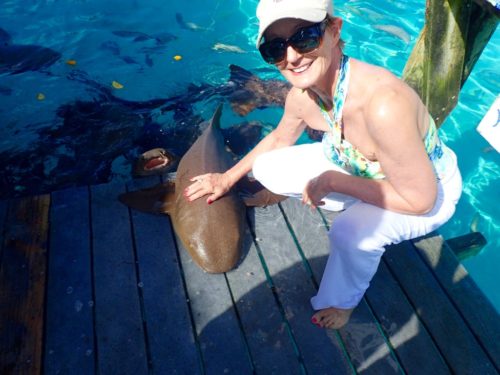 Do you want to see these sharks up close and personal? Contact us to book your Private Yacht Vacation to the Exumas!
---
Here are some of our featured charter yachts available in the Bahamas:
MIZU 174′ (53.01m) Oceanfast 2004/2017
BROADWATER 165′ (50.03m) Feadship 2000 / 2017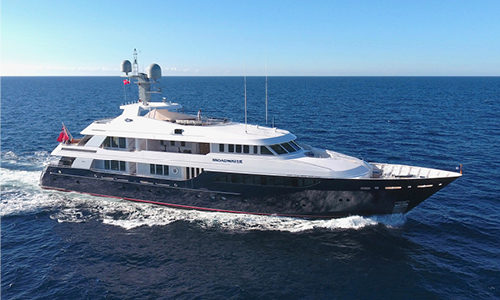 Here's a time lapse of BROADWATER docking in Compass Cay…and yes, the movement you see in the water are the famous nurse sharks swimming around!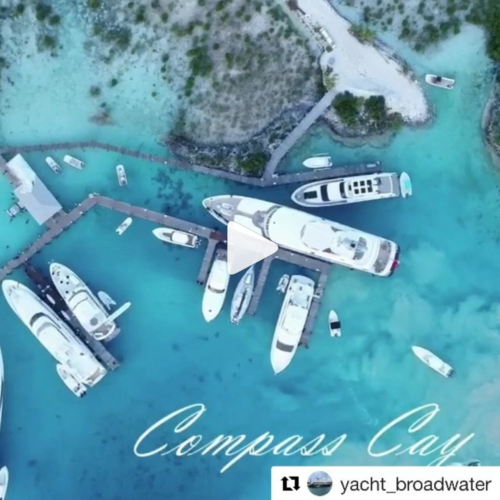 SHE'S A 10* 164′ 1″ (50m) Oceanfast 1988 / 2013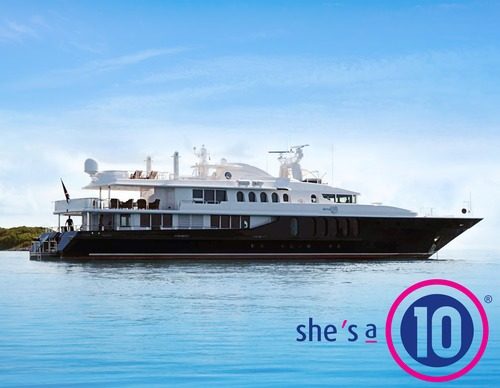 THREE FORKS 161′ (49.07m) Christensen 2009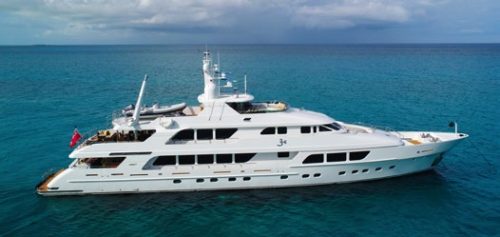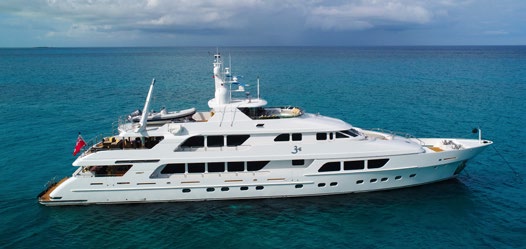 TOP FIVE 157′ (47.85m) Christensen 2005/2009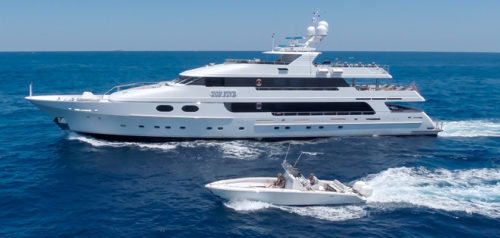 RELENTLESS 145′ (44.20m) Trinity Yachts 2001 / 2016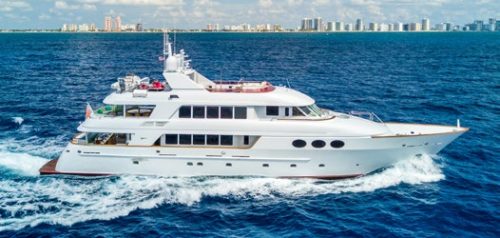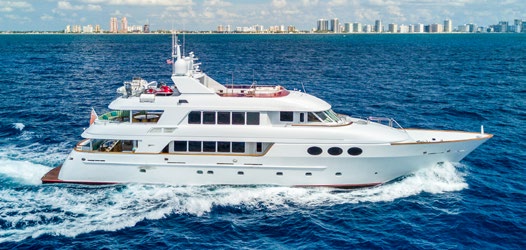 TCB 138'1″ (42.09) Richmond 2004/2018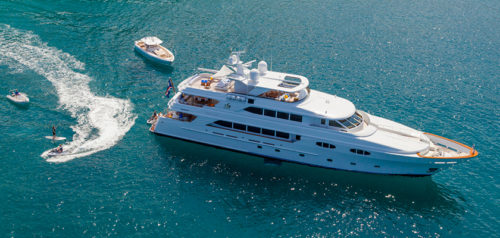 JEDI 123′ (37.49m) Admiral 2014 / 2017
RISK & REWARD 112′ (34.14m) Westport 2001 / 2017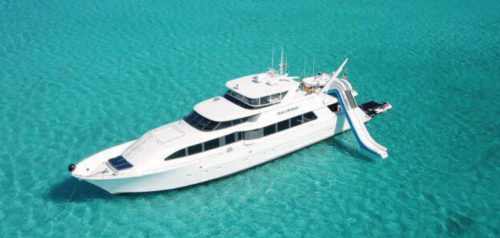 AMORE MIO 100′ (30.48m) Ferretti 2012 / 2017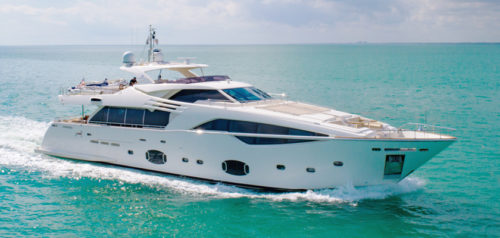 WINDWARD 90′ (27.41m) Cheoy Lee 2006 / 2017