Yacht Charter Itinerary Fiji
---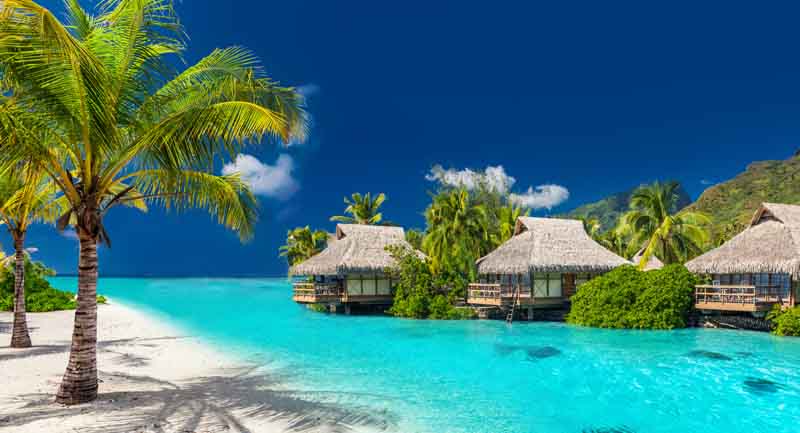 Luxury Yacht Charter Fiji
A dream destination with secluded beaches, welcoming culture, and exotic South Pacific bliss
Located in the stunning and scenic South Pacific, the Fijian Islands are an archipelago of 333 islands boasting diverse marine life, blissfully remote beaches, and acres of lush wilderness to explore. Fiji is one of the most idyllic destinations in the world, enticing travelers near and far with its amazing attractions, from volcanic hot springs and mud baths, to unspoiled coral reefs and cascading waterfalls.
A Fiji yacht charter offers a magnificent fusion of cultures, cuisines, and tropical surroundings that combine to create a magical yacht charter itinerary. Whether you're looking for solitude on a deserted powder-sand beach, or the exhilaration of exploring world-famous snorkeling and scuba diving sites, there's truly something for everyone.
The lush landscapes of emerald islands lapped by brilliant blue waters and sandy coastlines are a sight to behold. Nature lovers will delight in all there is to explore ashore, from lush jungles and gorgeous beaches, to secluded waterfalls and abundant wildlife.
The region's melting pot of Indian, Polynesian, Chinese and European cultures and traditions are a large part of the Fiji experience. Local, freshly-prepared cuisine and hospitable residents welcome travelers back for many happy returns.
Without question, the ultimate way to experience this oasis of wonder is via your own private yacht, where the destination-of-the-day is yours to decide. Island-hop to your heart's content, at your own pace. This suggested itinerary offers a guide to deliver a Fiji fantasy that matches your dreams.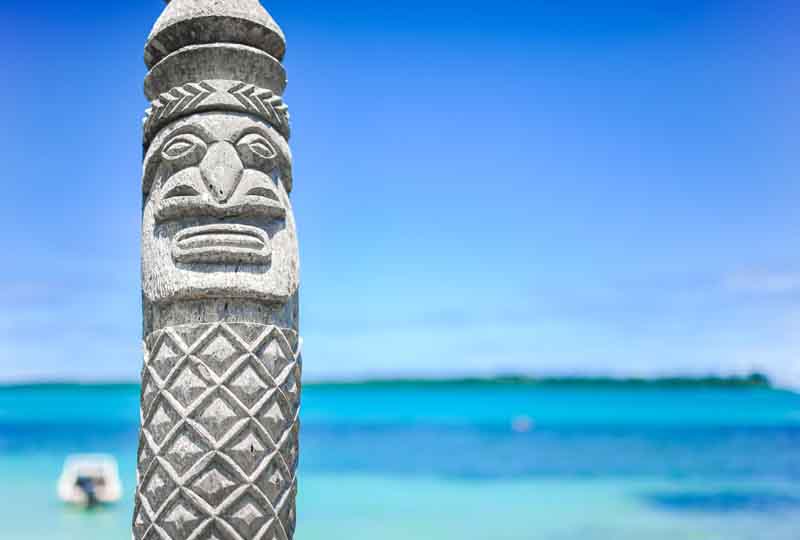 Denaru to Musket Cove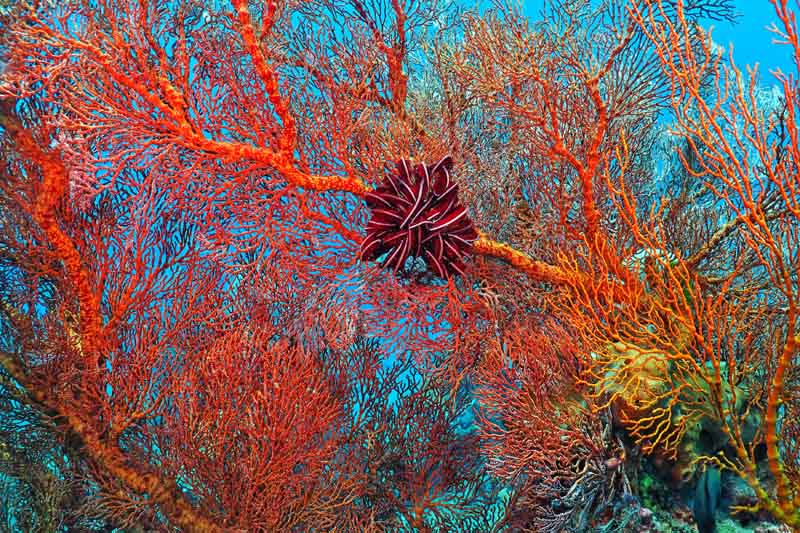 Your yacht and crew await at Port Denarau Marina, located just 20 minutes from Nadi International Airport.  Get settled and enjoy a welcome cocktail on deck before cruising southwest to the Mamanuca Islands. Teeming with of soft corals and vibrant tropical fish, it's the perfect spot for your first swim and snorkeling adventure. Anchor near Musket Cove Resort, where you can immerse yourself in the relaxed island lifestyle.
Waya Island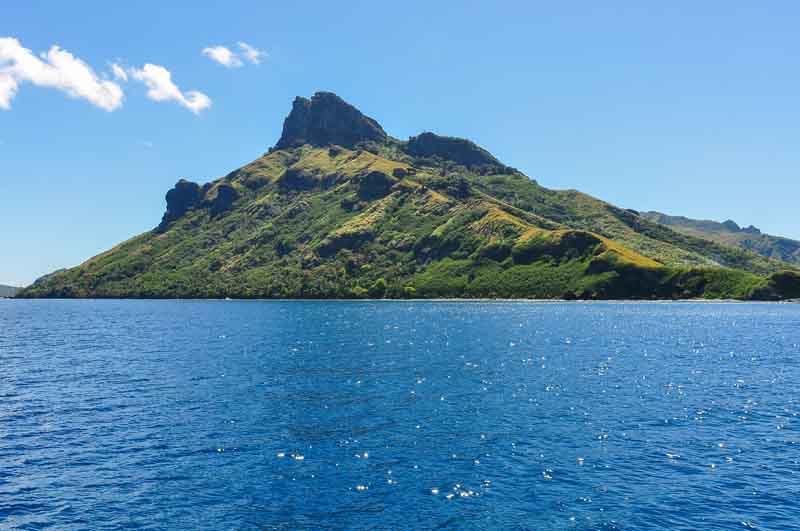 Cruise northwest to Navadra and Vanua, a stunning pair of islands in the Mamanuca Group of Fiji. Uninhabited and remote, these picturesque isles offer stunning coastal beaches and fantastic snorkelling, easily navigated by kayak or paddleboard. Ideal weather conditions allow for safe anchorages right here, otherwise, head north to the equally-stunning, but more protected, anchorage of Yobobi Bay at Waya Island.
Naviti & Matacawa Island
Head north to the southern point of Naviti Island and anchor in Cuvu Bay. This spot is known for its abundance of manta rays, and swimming with these gentle giants offers an experience most will only dream of.  Continue your journey northward and arrive at the famous Blue Lagoon near Nanuya and Matacawa islands, where coconut palms line the whitest sandy beaches, and the water is a hypnotic mix of the bluest blues you've ever seen.
The Blue Lagoon & Sawa-i-Lau Island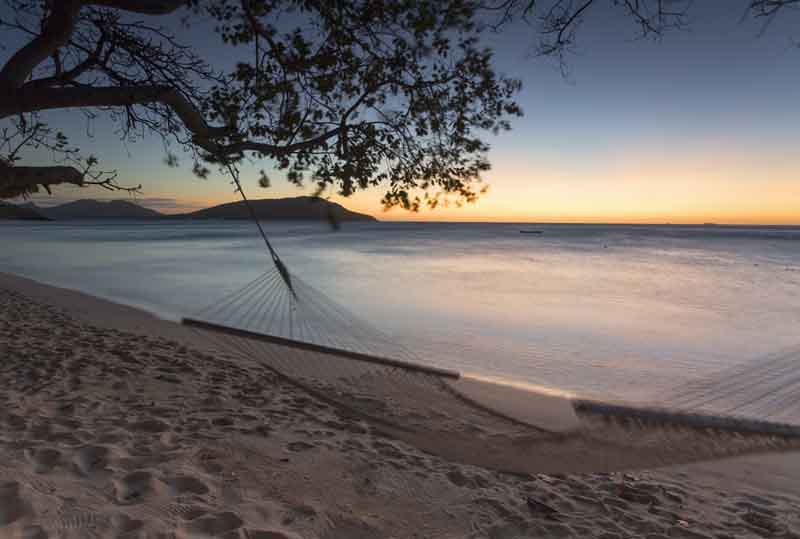 Famed for being the location of the 1980 movie Blue Lagoon starring Brooke Shields, this serene spot is surrounded by coral reefs and pristine beaches, offering exceptional snorkeling and a remote tropical island experience. Cruise to nearby Sawa-i-Lau Island to explore its underwater caves and snorkel in the lagoon. After your adventures in the sea, return to the comfort of your yacht for an indulgent meal prepared by your chef.
Yasawa-i-Rara

It's here you'll find Champagne Beach, one the premier beaches in the South Pacific famous for its crystalline waters, powdery white sands, and heavenly seclusion. Enjoy a private picnic or barbecue on the beach, followed by excellent snorkeling right off the shore. Venture ashore to take in some local cultural traditions, such as a meke, a traditional Fijian dance, and a kava ceremony. Rich with culture and natural beauty, this unique respite offers a tranquil break from civilization.
Towards Denarau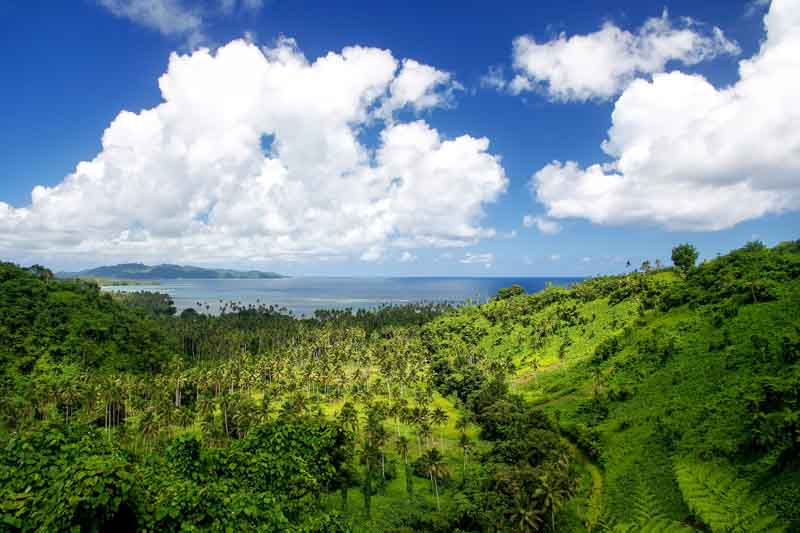 Begin to wind your way back south towards your final destination of Port Denarau Marina. The sweet freedom of yacht travel affords the possibilities to explore new inlets, coves, and bays all along the way, such as Paradise Cove or Somosomo Bay. Or, choose to revisit some of your favorite spots one last time before your return to everyday life. Memories of your South Pacific dream vacation won't soon be forgotten.